How Penalty Provisions Work in NJ Divorce Law
A penalty provision in a divorce penalizes one party for failing to comply with all of the terms of the marital settlement agreement.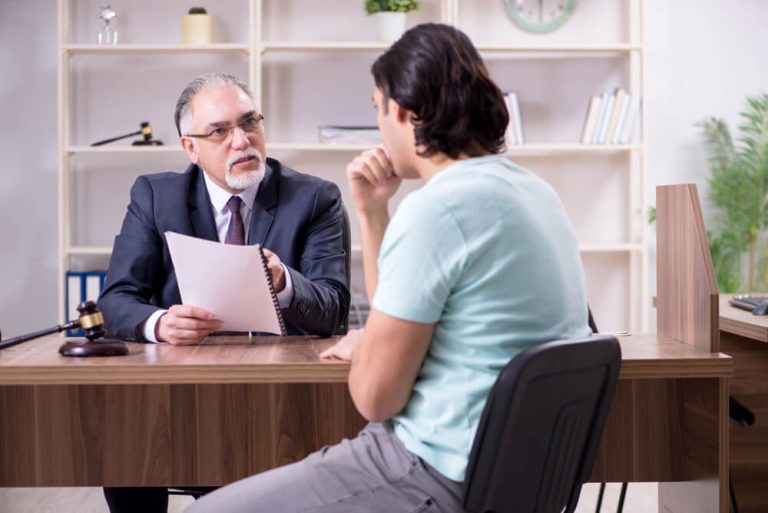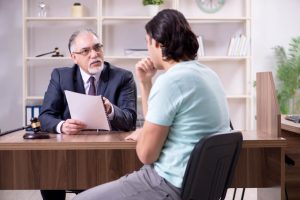 Divorce proceedings are never completely fool-proof. Even if settlements are arrived at by both parties amicably, there is still a chance of either party breaching the settlement. If the Marital Settlement Agreement contains a penalty provision as part of your divorce settlement, you will need help to make sure your feet aren't held to the fire and pay what other penalty it imposes. On the other hand, you may want to guarantee that the breaching party pays for what they did. You will need an experienced divorce attorney in order to do both.
The attorneys at Montanari Law Group have successfully handled hundreds of divorce cases, from the simplest to the most complex, in Paterson, Kearny, Nutley, South Orange, Millburn, Woodland Park, Hawthorne, and throughout New Jersey. Whether your priority is expediency, cost, time with your children, a family heirloom, your marital home, your retirement, or a combination of many different factors, we listen to understand and address your particular needs throughout the divorce process and for many years to come. Have an issue after divorce in New Jersey? We can assist you. Need help with a penalty provision in your divorce agreement or following the final divorce decree? We can help with that too. Call (973) 233-4396 for a no-cost consultation with a lawyer at our office today.
How do Penalty Provisions Work in New Jersey Divorce Cases?
A Penalty provision is an agreement within the Marital Settlement Agreement that ensures that any breaching party pays the compliant party's legal costs if the breach causes court proceedings to commence in order to rectify it. The penalties are for any consequences of a breach by either party. The enforcement of these provisions is discretionary amongst Judges in your county's Superior Court: Family Division. Depending on your attorney, the court, and the judge, penalty provisions may be more bark than bite.
Do Penalty Provisions Actually Matter?
The lack of enforcement and allowing judges more discretion is caused by the implications of trying to prevent a breaching party. More often than not, especially if children are involved, the penalty provision takes a back seat to the punishment it may impose due to a breach. For example, if nonpayment of child support is the breaching act, sometimes the penalty provision will impose a daily fee every day that the child support is late. Yet this daily fee could potentially have a harsher effect on the children than the breaching party.
How Are Penalty Provisions Enforced or Defended Against?
The seminal case considering the Penalty Rule is Holtham v. Lucas. As part of a Marital Settlement Agreement, included was a penalty provision that one of the parties disputed. The provision stated that for every day that payment on an obligation was late, there would be a $150.00 late fee attached. The breaching party, before entering into the MSA, made sure to note that he had the resources to comply with the penalty and that he agrees with the provision. However, after he breached, he challenged the enforceability of the provision and appealed the court's decision. The Penalty Rule is a contract principle that states unreasonable clauses enforcing liquidated damages is per se unenforceable.
The Appellate Division employed a two-prong approach typically used to see if the liquidated damages clause is reasonable and enforceable. Court determines if the actual stated amount in the clause is plausible or reasonable to the parties at the time of creation of the contract or at time of breach. Secondly, the court looks at the level of effort needed in calculating damages. If it is difficult to calculate, then the provisional damages will often be seen as reasonable. In other words, there must be a careful calculation used to arrive at a specific damage amount to be paid by the breaching party.
Contractual disputes in civil courtrooms are conscious of the penalty rule and usually enforce any reasonable liquidated damages clause. However, judges sitting on family court benches have more discretion in enforcing these provisions. Ultimately the Judge will decide whether to enforce the penalty provision if the provision is reasonable, but also, they must ensure that the penalty provision does not undermine public policy.
Legal Assistance with Penalty Provision Disputes and Enforcement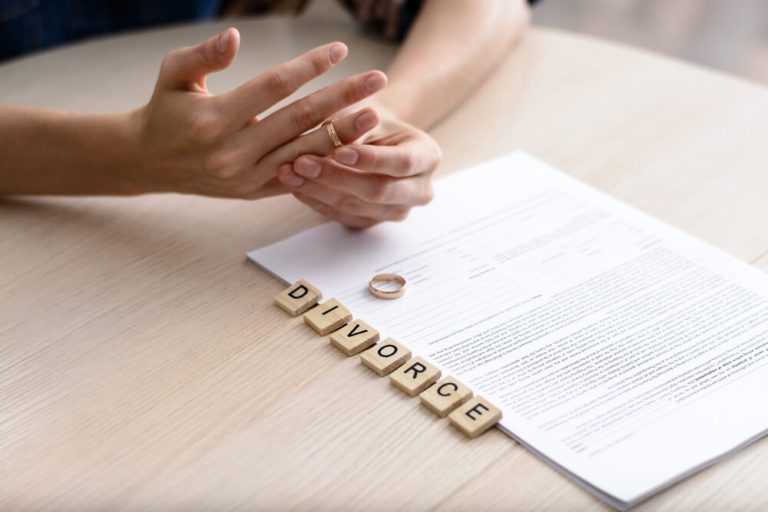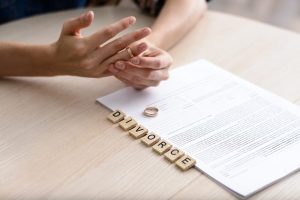 There is much argument involved in handling these clauses in family courtrooms. Penalty provisions have to stand up to strict analysis in civil courtrooms that involve parties recognizing the need for an experienced attorney. Family matters involving provisional dispute of damage clauses stand up to the typical analysis used in civil courtrooms, but they must also have public policy advantages to be conveyed to the judge. Only the representation of an experienced attorney affords you the necessary help to show the judge which way the penalty provision falls in a family courtroom: reasonable or unreasonable.
Contact our Divorce Lawyers for Support with Your MSA Violation in Little Falls NJ
If you have been charged by your adversary for breach and therefore for implicating the penalty provision in your MSA, an experienced attorney must be enlisted to help defend against claims of the breach but also to show that the provision is unreasonable and therefore not enforceable. On the other hand, if your adversary violates the MSA, and you want the penalty provision to be enforced against the breaching party, you need an experienced attorney to show the court the breach of the other party. An experienced divorce lawyer is also required to defend the penalty provision from claims of it being unreasonable. Attorneys specializing in this area know exactly what will be interpreted as reasonable and will not be.
Either way, it is extremely important to enlist the right divorce attorney.  A true professional in the field can save a party or gain a party, damages that you could not face alone. For further information, answers to your questions, and to speak with a skilled divorce lawyer free of charge, contact The Montanari Law Group at 973) 233-4396, or you can also contact us online. Our team can assist with your divorce penalty provision concerns and other needs in Clifton, West Orange, Ringwood, Ridgewood, Elmwood Park, Montvale, Franklin Lakes, and elsewhere in and around Passaic County.