Know the Steps to Completing a New Jersey Divorce
Explore the main phases of the divorce process in NJ and how a divorce lawyer can help you through this challenging yet liberating transition.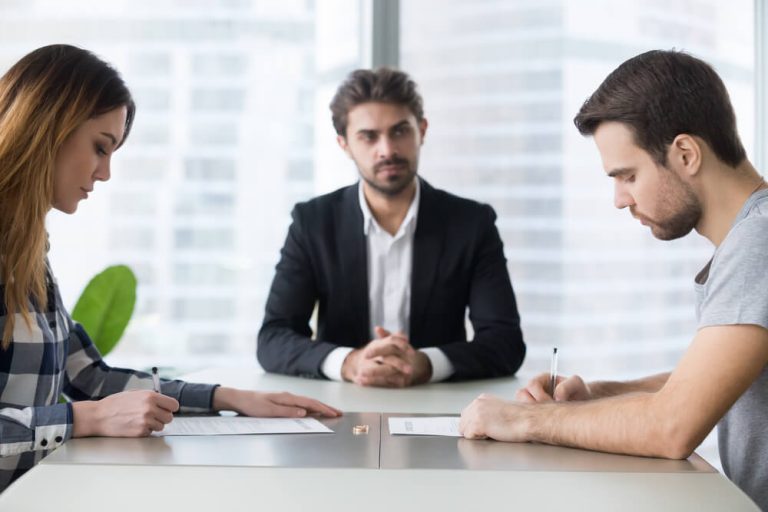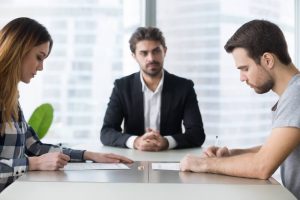 Divorce in New Jersey is a multi-step process. It is not necessarily convoluted, but it is involved. No matter what the particular situation may be among divorcing spouses, the steps in a divorce must be undertaken precisely and effectively in order to complete and reach the final divorce decree. With so much to be decided and long-term implications, a talented and well-versed divorce attorney is a must. When you need to get a divorce in New Jersey, having the support of a skilled family lawyer can mean the difference between a swift, cost-effective, and amicable divorce and long, expensive litigation.
At The Montanari Law Group, LLC, our highly qualified divorce and family law attorneys have been serving clients in places like North Bergen, Union City, Hoboken, Clifton, Wayne, Hawthorne, Paterson, Jersey City, Hackensack, Newark, Ridgewood, and towns in and around Hudson, Bergen, Essex and Passaic County for years. As respected New Jersey lawyers, we have years of experience handling family law-related issues, the divorce process being one of them. We understand that embarking on the divorce process can be a very strenuous movement. Our family law team will listen and provide you with the road map you need to tackle it one step at a time.
Contact our office today for a free consultation at 973-233-4396, or feel free to fill out our online form to arrange an appointment and navigate through all the different questions you may have about divorce in New Jersey.
Basics of the New Jersey Divorce Process
The process of divorce, while fairly concrete in its structure, depends heavily on whether the divorcing couple collaborates. Specifically, a divorce involves quite a bit of back-and-forth between separating spouses, as each party is given opportunities to agree with or contest the actions of the other, as well as claim their fair share of assets. In an amicable divorce, the spouses move through the divorce settlement process facilitated by each party's divorce lawyer or a divorce mediator. The settlement is approved by a New Jersey Family Court judge or overseen by them in the case that it is a high conflict divorce or litigation.
Identifying Grounds for Divorce
The first thing a spouse must do to file for divorce is meet one of the grounds for divorce as laid out in New Jersey law. The grounds for divorce can lead to a "no fault" divorce or a "fault" divorce. No fault grounds for divorce are irreconcilable differences and separation. Irreconcilable differences mean that the couple has not had a functioning relationship for at least six months, and it can be proved that attempts have been made to reconcile. To file for divorce based on irreconcilable differences, it is not necessary for the spouse to provide reasoning for the divorce, thereby maintaining the couple's privacy. To file for divorce due to separation, the couple must have lived separately for at least 18 months.
Fault divorces include adultery, desertion, and extreme cruelty, among others. If any of these grounds for filing are proven with the Superior Court, Family Division, the fair and equitable distribution of assets, as well as spousal support and custody arrangements, may be toward the victim spouse's benefit and the other financially 'paying' for their marital fault.
Filing a Divorce Complaint
After grounds for divorce have been confirmed, one or both spouses files a complaint for divorce with the Superior Court: Family Part. The initiating spouse, the 'plaintiff,' will then send a copy of the divorce complaint to the other spouse, the 'defendant'; this sets into motion the defendant's right to contest any element of the divorce complaint. The defendant also has the right to request that the Court oversee the divorce proceedings in lieu of just a settlement agreement facilitated by the parties' legal counsel.
Negotiations and Discovery
Once the defendant has been given a right to contest the divorce complaint, negotiations begin. Through what is called a discovery process, each divorce lawyer, as well as the Court, obtains the information necessary to have an encompassing view of the couple's marital assets, debts, and standing. Through a divorce mediator or facilitation by each spouse's divorce lawyer, agreements regarding the separation of all marital assets, custody arrangements, and perhaps spousal support payments are made. This marital settlement agreement is presented to the Superior Court: Family Part for approval and entry into the realm of legal enforcement.
Opportunities to Resolve Divorce without Trial
If the couple is unable to come to an agreement regarding any aspect of the divorce settlement, they will be referred to an Early Settlement Panel that will help the spouses negotiate undecided terms. There are several opportunities to come to an agreement in fact. In addition to the Early Settlement Panel, the divorcing couple may undergo Economic Mediation, as well as an Intensive Settlement Conference to resolve the outstanding issues in lieu of having a formal trial. If conflict and disagreement continue to persist, litigation will be required in Court.
Documents Required in Each Step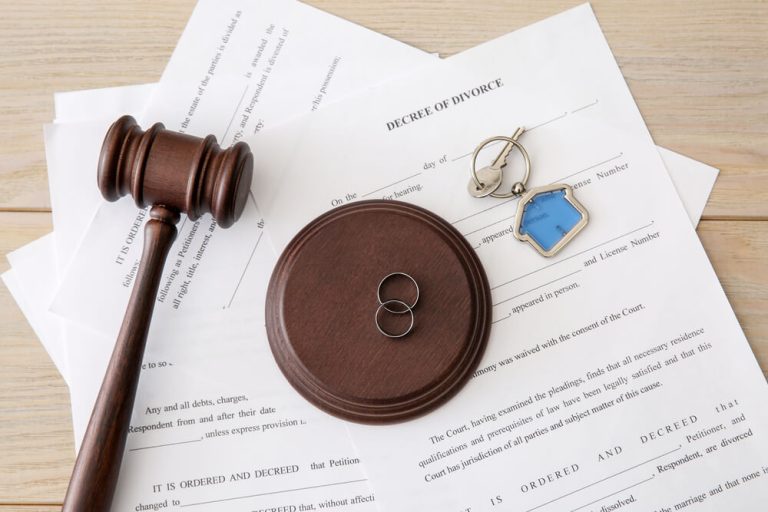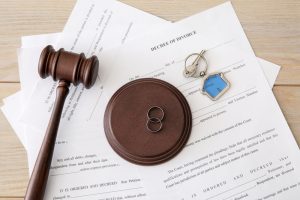 In order to be prepared for the discovery process of divorce and negotiation, you will need to have comprehensive financial information at the ready. This includes information regarding your income, business income and expenses, tax returns for the past three years, real estate valuations, individual and joint financial account information, shared investments, rental property valuations and financial information, life insurance policies, automobile titles, outstanding joint debts, and a comprehensive list of all marital assets (all assets that you have obtained during the marriage, or personal assets obtained before the marriage but which you have invested in together since).
How Long Does a New Jersey Divorce Take?
The length of the divorce depends heavily on how collaborative the spouses are. An amicable divorce can be settled in about 3 months, while litigation could last upwards of a year and cost much more.
Let our Experienced Attorneys Help You Successfully Complete the Divorce Process in NJ
Are you in the early stages of a divorce in New Jersey? Having the support of an experienced divorce attorney is a game-changer. Not only are they intimately familiar with the process and can expedite negotiations with a spouse, but they are integral to the discovery process when gathering financial and personal information about one's spouse can lead to drastic shifts in what is considered equitable distribution of assets, ensuring that you get your fair share. They can also handle the nitty-gritty details of negotiation while you take a step back and focus on your emotional health during this trying transition.
Our firm, The Montanari Law Group, LLC, has a track record of successfully representing clients across Montclair, Glen Ridge, Woodland Park, Nutley, Kearny, Prospect Park, Wyckoff, and throughout Northern New Jersey in divorce and post-divorce matters. We understand how essential it is that you have the financial resources to move forward with your life, to leave with the property you are entitled to, as well as a strong custody arrangement that benefits your children and you. Reach out to us at 973-233-4396 to schedule a free and confidential consultation regarding your divorce case.