Types of Auto Accidents Passaic County NJ
Passaic County Attorneys discuss types of Motor Vehicle Accidents in Woodland Park, Paterson, Wayne, Clifton, West Milford and across Passaic County, NJ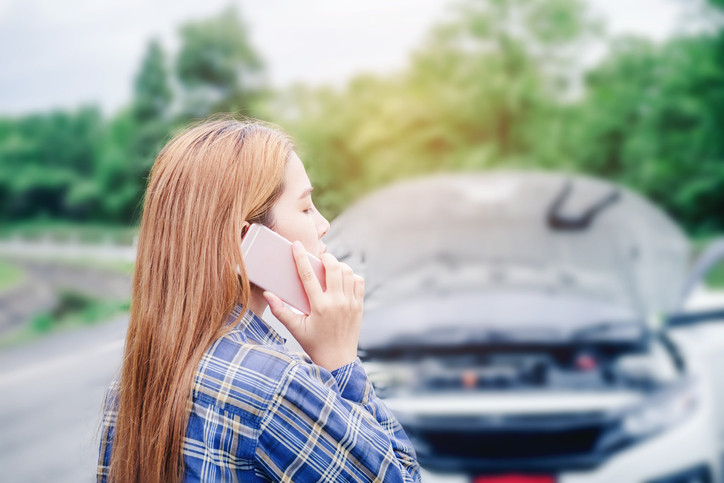 If you drive in New Jersey, you know that there is a great potential for an auto accident and personal injury. You or other drivers are often in bumper to bumper traffic, speeding, slamming on your brakes, rolling through stop signs, failing to obey traffic signals, or just generally distracted. All of the above actions can lead to accidents.
There are many different types of accidents that lead to many different injuries. The type of accident, location of the accident, and a careful evaluation of the scene can determine who was at fault. Our law firm will look at all factors and assist in protecting your rights and recovery.
At The Montanari Law Group, we take pride in keeping clients' families informed and involved throughout the legal process as we have done for many years in local New Jersey communities including Woodland Park, Paterson, Wayne, Clifton, West Milford and across Passaic County, New Jersey. Give us a call today at our Woodland Park offices, 973-233-4396, or fill out a contact form to schedule an appointment. 
Rear-End Collisions Attorneys Wayne NJ
In New Jersey, while there are many types of accidents, rear-end collisions account for 48% of all accidents. A rear-end collision occurs when two cars are traveling in the same direction and one crashes/collides into the rear of the car in front of them. Crash statistics and data are collected and evaluated by the New Jersey Department of Transportation (NJDOT). In 2017, roughly 32,000 rear-end collisions occurred.
Causes for rear-end collisions are often stopped and go traffic, accelerating and then traffic suddenly and rapidly decelerating, or stepping on the break. Often, the car in the back does not keep the safe distance from the car in front and does not have enough time to stop. The occupants in the car that are rear-ended are usually more injured than the car that caused the crash. Whiplash is a common injuring in rear-end collisions.
Normally, the person that caused the collision is legally at fault as they may be determined to be driving too closely or not proving enough time to stop. Sometimes it is not the persons' fault at all as one person gets rear-ended and then gets pushed into another car and rear ends that car.
Sideswipe Collisions Lawyers Clifton NJ
Sideswipes collisions account for approximately 13,000 accidents in New Jersey according to the New Jersey Department of Transportation. They represent 18% of all types of accidents in New Jersey. A sideswipe occurs when two cars are traveling in the same direction, side by side, and one vehicle crashes or "swipes" the other.  Sideswipes are not usually serious in terms of physical injury but can cause major cosmetic damage to your vehicle.
Side-Impact Collisions or Angle Collision Lawyers Paterson NJ
Side-impact collisions can cause serious physical injury as well as major damage to your vehicle. They are not the most common type of accident in New Jersey but can cause the most damage. A side-impact collision or angle collision is when one car is struck on the side by an object or another car or vehicle. A common sub-type is a t-bone that occurs when the front or rear of a vehicle crashes into the side of another vehicle. Angle collisions represent about 10% of all types of accidents in New Jersey.
Determining who is at fault is often a factor in financial recovery or payment in a legal claim. Our attorneys will review the accident report, police reports, damage to the vehicle and your insurance. Many times a person is injured in a t-bone due to one driving running a red light or not obeying traffic laws.
The remaining types of accidents in New Jersey vary and represent small percentages of overall types.  They include:
Head-On Collisions

: approximately 1% of accidents in New Jersey. Injuries can be serious.

Single Car Accidents/fixed objects

: a vehicle strikes a stationary object such as a pole, curb, tree, building, or even a pedestrian. Approximately 6000 crashes in New Jersey involved a fixed object crash in 2017.

Overturned vehicle: a car has a rollover accident for varying reasons;

u-turns and left turns: occurs while a car is making a u-turn or left turn and is hit by another car.

Animal

: crashes often occur when an animal runs in the road and a person hits the animal or swerves to avoid it and crashes.

Parked vehicle:

 many times a person is distracted and hits a parked car on the side of the road causing damage to their car as well as the parked car.

Other crash types

involve bicycles, pedestrians, non-fixed objects, rail cars, and unknown reasons.  
Contact a Little Falls Motor Vehicle Accident Lawyer Today
At The Montanari Law Group, lawyers have extensive experience representing personal injury victims of motor vehicle accidents in towns like Wayne, Clifton, Woodland Park, and the greater Passaic County area and successfully help clients to recover financial compensation.
Whatever type of crash happened, you may be liable or may be able to receive damages from the person at fault. Contact our firm online or through our Little Falls office today at 973-233-4396.