Can I Get Felony, Indictments & Other Criminal Records Expunged in NJ?
Expungement and Other Criminal-Related Issues in Passaic County and Northern NJ traffic ticket attorney.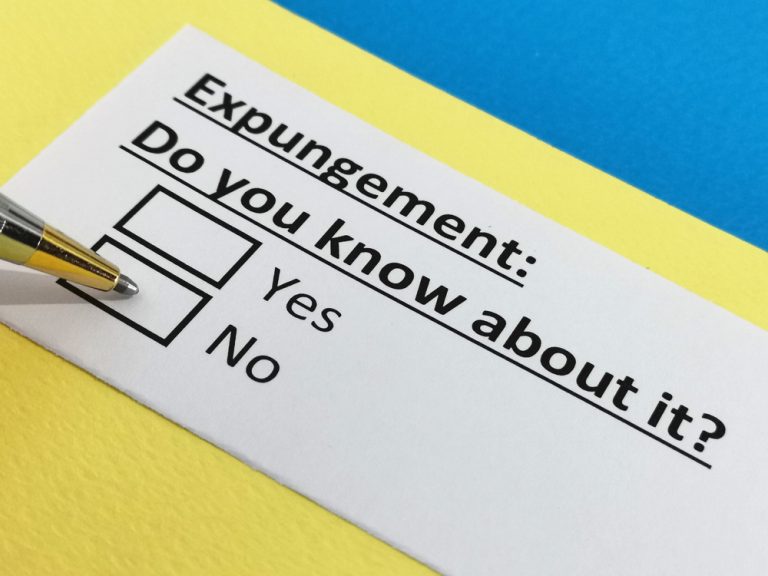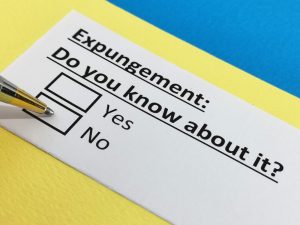 Depending on your situation, there may be options available to help you reduce the impact of your New Jersey criminal past and clean your public record of a felony offense or expunge minor offenses such as marijuana possession, shoplifting, underage drug offense, resisting arrest, or being disorderly. Last year, the New Jersey legislature's "Clean Slate" petition process has made second chances simpler to obtain. If you or someone you know was entitled to have previous criminal charges expunged, it would be in your best interest to do what is necessary and possible, to give yourself the best possible chance to succeed in your life.
A felony conviction can be an emotional burden and social stigma that prevents you from obtaining employment and securing adequate housing for you or your family. An Expungement is a valuable tool that can remove barriers if a landlord, college/university, license granting agencies (i.e., teaching credential or medical/nursing license), adoption agency, or potential employer conducts a background check.
What if your charges were already dropped? Assuming you have no additional unrelated arrests, an expungement allows a person to move forward with their life because, in most cases, you are legally able to rebuild your life as if the arrest never took place. Although there are some exceptions (i.e., applying for military service, the bar, court, or law enforcement positions), divulging this information does not disqualify you from applying, only that it must be disclosed so it can be considered.
No two cases are the same, so you must hire a knowledgeable and sympathetic expungement attorney that fully understands the criminal record clearing laws in New Jersey and takes the time to understand the unique details of your case and your life. Our uniquely tailored approach allows us to craft the most persuasive arguments possible for the court, giving us the best shot at a successful outcome in your criminal record expungement petition case.
At The Montanari Law Group, LLC, we believe that our clients should not be penalized for arrests that ultimately led to dismissed or dropped charges. We help individuals who wish to expunge arrest records in local New Jersey towns, including Paterson, Clifton, Woodland Park, West Milford, Wayne, Little Falls, and the greater Passaic County area. Allow us to file a motion to expunge your criminal arrest and see the process through to completion. Only then can you rest assured that your arrest record has been removed.
Contact us online or at (973) 233-4396 today to schedule a free and confidential consultation with a member of our criminal defense legal team to discuss the expungement of your arrest and how we can best serve you today.
What Constitutes Expungement in New Jersey?
As we previously discussed in our "Expungements for Arrest" and "Eligibility for Expungement" articles, expungement is a legal process that helps to remove the stain, stigma, and criminal charges from what would otherwise be your permanent record. We help provide those who have managed to get their life back on track the opportunity to continue living a productive and law-abiding life. If the petition is granted, courts, detention and correctional facilities, juvenile justice agencies, and law enforcement agencies are required to erase and remove all the records related to a person's arrests as well as the dispositions of criminal charges. The records are kept private, sealed, and inaccessible except in rare situations.
What Types of Criminal Records Cannot Be Expunged in New Jersey?
Our "Eligibility for Expungement" article contains a detailed list of exclusions that cannot be expunged under New Jersey law, such as:
Regardless of the nature of the crime, charges that did NOT result in convictions can be expunged.
The expungement process can be confusing, and you may feel uncertain about whether or not it is worth it to file. We can help. If you or someone you know is entitled to expungement or you have uncertainty about your qualifications to file, contact the Montanari Law Group, LLC today.
We will review your case, determine the likelihood of an expungement, and file a petition on your behalf.
Under Which Circumstances Can My Criminal Records Still be Accessible in NJ?
Your record can still be used if you are involved in any criminal proceedings to determine things like bail, sentencing, and your eligibility for alternative sentencing diversionary programs or Pre-Trial Intervention Programs (PTI), for first-time offenders, Veterans, etc.
CONTACT A LITTLE FALLS, NJ FELONY EXPUNGEMENT ATTORNEY TODAY
The criminal record expungement attorneys of The Montanari Law Group, LLC believe that our clients who have been convicted of minor infractions deserve a second chance. We take pride in handling the nuts and bolts of the expungement process so our clients can rest assured that previous offenses will no longer haunt their present and future. Lean on the experience we have built by achieving successful expungements for our clients from New Jersey towns, including Clifton, Paterson, Wayne, West Milford, Woodland Park, Little Falls, and Passaic County.
Contact us online or through our Little Falls offices today at (973) 233-4396 for a free and confidential consultation with a member of our qualified legal staff concerning your criminal record and the potential for expungement.