Child Support for Car and Insurance Expenses in Passaic County Family Court
Child Support Attorneys serving clients in Little Falls, Wayne, Paterson, Woodland Park and across Passaic County and Northern New Jersey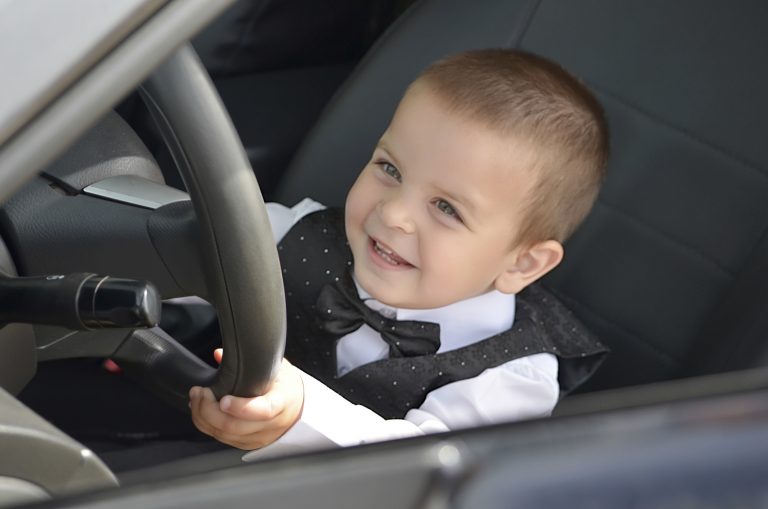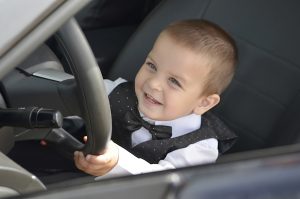 As we all know, times flies. Before you know it, you're a 12-year-old child is suddenly 17, and if they are anything like most NJ teenagers, are asking for financial support to help them purchase/lease a car, and insure that car.
Considering the cost of not only purchasing or maintaining an automobile, but also the mandatory requirement and extremely high cost of New Jersey car insurance (for new drivers, insurance can easily exceed $1,000 per year), divorced parents may wonder whether or not they can expect to receive or pay child support for their children's automobile expenses.
While the answer to that question is yes, child support for a child's motor vehicle expenses is part of any parent's child support obligations, your existing child support agreement may not currently contain terms regarding how you and your co-parent actually handle this expense.
Let's take a look at the existing case law regarding child support for children's car expenses, how you can plan for this expense in your initial child support settlement, or how you can modify your existing child support agreement if it currently does not account for this expense.
Child Support Attorneys Review: Car and Insurance Costs for Children of Driving Age
New Jersey's Supreme Court has standardized how child support settlements are awarded for any divorce or legal relationship dissolution in the state involving the parents of children. Your child support agreement will be based on both parent's income, their expenses, the particular needs of the child, and the type of child custody awarded to both parents. Additionally, the NJ Supreme Court included language in the Child Support Guidelines which states that part of any parent's child support settlement will be "all costs involved with owning or leasing an automobile [for their children]".
However, until the recent ruling in the case of Fichter v Fichter, it was unclear whether or not parents would be expected to support their children's car expenses even when that child was not yet of driving age. In this case, the two parents included their 17-year-old child's care expenses as part of their divorce's child support settlement but made no mention of support for their 13-year-old's future automobile expenses. When that child then turned 17, the custodial parent was forced to petition the courts to modify the child support agreement in order to secure financial support to help pay for the cost of their car, its maintenance, and car insurance.
Automatic Modifications to Child Support Agreement Once Child is Old Enough to Drive
When examining this case, the Fichter court found that while a literal reading of NJ's Child Support Guidelines would suggest that both current and future vehicle costs could theoretically be included in any child support agreement, interpreting the law in this way would lead to nonsensical situations parents where paying/receiving child support for expenses which didn't yet exist. Instead, the court found that either including an automatic modification for this expense in the initial child support agreement or modifying it at such time that the child became of driving age would make more sense. Further, the court reaffirmed the idea that, since car insurance is mandatory for every NJ driver, and that having it is in the best interests of the child driver (the paramount factor in any family law matter pertaining to children), support for a child's automobile expenses are a required part of any child support settlement.
Securing Child Support for Your Child's Automobile Expenses in Passaic County
So while the ruling in Fichter v Fichter makes it clear that parents should not expect to pay or receive child support for a child's car expenses before that child becomes of driving age, provisions can certainly be included in your initial child support agreement. By planning for this future expense, parents can avoid the expense and difficulty of having to later petition the courts for a child support modification.
On the other hand, if your child support agreement does not include any provisions for this expense, with the help of an experienced Passaic County child support attorney, you can successfully petition the courts to modify your child support agreement to include support for your child's care costs.
Contact Our Woodland Park Child Support Modification Lawyers Today
At The Law Office of The Montanari Law Group, our family law attorneys have extensive experience helping parents to draft fair and comprehensive child support agreements during a divorce and modify those child support agreements when circumstances change in towns across Passaic County, including Woodland Park, Clifton, Wayne, and West Milford.
We believe that by working closely with each of our clients, listening to their specific needs and concerns and keeping them informed and involved throughout the legal process, we can better work to achieve the results that best meets those particular needs and concerns, and ultimately secure a resolution which makes sense for you as an individual, and your family as a whole.
To speak with our family law team today in a free and confidential consultation regarding your divorce, your child support settlement, or a child support modification issue, please contact us online, or through our Little Falls, NJ office at (973) 233-4396.