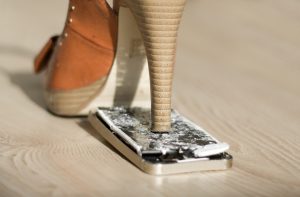 Under the New Jersey Prevention of Domestic Violence Act (PDVA), 18 different actions are listed as being considered acts of domestic violence. Surprisingly, the destruction of property is included in that list.
This means that the destruction of property, be it individually owned property or jointly owned property, can result in a domestic violence restraining order. However, in order for such actions to be considered domestic violence, and warrant a restraining order, they need to be perpetuated by a person with a specific relationship to the victim.
When Are Violent or Abusive Actions "Domestic Violence"?
Clifton, NJ Domestic Violence Attorneys
In order for a violent or abusive action to be considered domestic violence, according to the PDVA they must have been committed by a person 18 years of age or older (or an emancipated minor), and additionally that person must have a specific relationship to the victim. Those relationships being:
A husband or wife
A separated husband or wife
A divorced spouse
A person who lives with the victim, either now or in the past
A dating relationship
A parent of a child in common
If a person commits an action listed in the PDVA as a domestic violent action, but that person does not have any of the relationships mentioned above to the victim, then those actions may be criminal actions, but will not be considered domestic violence.
Restraining Orders for Property Destruction and Domestic Violence
Wayne, NJ Restraining Order Lawyers
So, as previously mentioned, it may come as a surprise to many that the destruction of property can be considered acts of domestic violence. This means damaging a home, car, appliance, furniture, memorabilia, collectibles, etc, if done by a person with a relationship to the victim in the section above, can result in the victim filing for a temporary restraining order, and a final restraining order hearing.
This understanding was affirmed by the New Jersey Appellate Division in the unpublished decision of H.C.F. v. J.T.B., (A-5618-14T3 (App. Div. Sept. 7, 2017).
In this case, a husband and wife shared a home, but had been sleeping in different rooms for some time. One night, the husband came to the wife's room and punched her door, breaking it off its hinges (his reasons are irrelevant to the case). The wife then filed for a temporary restraining order against the husband based on this destruction of jointly owned property. The trial court, and later affirmed by the Appellate Division, both found that even though the home was jointly owned, that did not give the husband the right to damage that property, and thus this action constituted an act of domestic violence.
Contact Our Passaic County Property Destruction and Restraining Order Attorneys Today
At The Law Office of Del Sardo & Montanari, our attorneys have extensive experience helping clients with all manner of domestic violence and restraining order matters in towns across New Jersey and Passaic County, including Wayne, Clifton, West Milford, and Woodland Park.
We understand that temporary restraining orders can be a double edged sword, as they are necessary for protecting the victims of violence or abuse, but also can be used very easily against innocent parties. Whether you are in need of securing a temporary or final restraining order, or have been falsely accused of domestic violence and are in need of legal representation, our firm is ready to provide you with the knowledgeable, effective, and attentive legal service that you need and deserve in such critical matters.
To speak with our team today in a free and confidential consultation regarding a domestic violence matter, a temporary restraining order, or a final restraining order hearing, please contact us online, or through our Woodland Park, NJ office at (973) 233-4396.