Cohabitation and Alimony Modification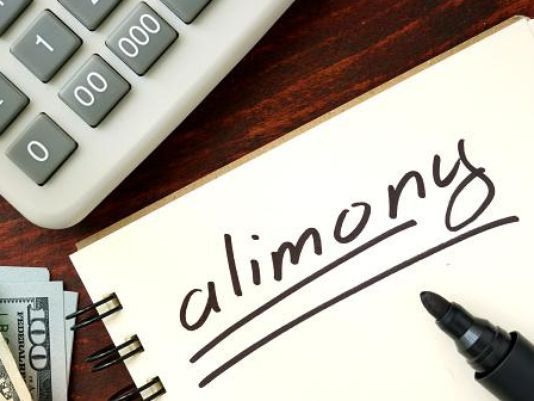 In any divorce case, alimony plays a key role as one spouse is expected to financially support the other. Since alimony is a legal obligation in New Jersey divorces, it is not something that can be avoided, refusing to pay alimony can lead to contempt of court and even jail time. The total amount of alimony determined that one spouse needs to be the other is usually based on various factors such as the duration of the marriage, the lifestyle of the couple, and both spouse's income and earning potential.
Once the court has decided upon an exact alimony payment, very few things can cause expected alimony payments to be modified. One scenario which would allow for a modification of alimony however is if the dependent spouse is found to be living and intermingling finances with another adult, known in legal terms in the New Jersey Alimony Reform Act as "cohabiting".
What Qualifies as "Cohabitation"?
Alimony modifications can be pursued when there is a change in circumstance for either of the parties involved in the alimony agreement. While there is nothing wrong with one spouse "moving on" after their divorce, cohabiting can signify a change in circumstances for the supported spouse economically.
By law, cohabitation has to meet certain requirements that are used to identify whether the dependent spouse co-exists with another person. The following are 8 factors that are considered when determining cohabitation:
If the supported spouse has joint finances with another adult
If the supported spouse is sharing living expenses with another adult
Duration of cohabitation, contact frequency, and other indicators that show an intimate, mutually supportive relationship
Recognition in social and familial circles of the relationship
Length of the new relationship
Promise of financial support from the new individual
Sharing of household chores
Any other relevant information
Based on these factors, a person does not necessarily have to move into another person's house to be considered "co-habiting" with another individual.
Modifying Alimony Based on Cohabitation
When it comes to modifying alimony based on the supported spouse's cohabitation with another adult, there are many different factors a judge will consider when deciding exactly how much to decrease alimony payments by. There is no clear guide for exactly how much weight any one factor will have on a judge's decision, as alimony is a much more variable type of support than child support. The best recourse for anyone wishing to modify their alimony payments based on their ex's cohabitation with another adult is to speak with an experienced Passaic County alimony attorney.
Your alimony attorney can not only help you to prove that the cohabitation does, in fact, exist, but also help show exactly how much your ex is being supported in their new relationship, and help sway the judge's ruling in your favor when it comes time to decrease your alimony payments.
Contact a Passaic County Alimony Modification Attorney Today
At The Law Office of The Montanari Law Group, our family law attorneys have extensive experience modifying alimony agreements for clients across Clifton, Passaic, Wayne, West Milford, and the greater Passaic County area.
Our attorneys understand the need for alimony payments, but we also understand the need for those alimony agreements to be fair, to both parties. If your ex is being financially supported by another adult, it is not fair for you to be expected to also support that person. We are ready to provide you with effective, knowledgeable, and experienced legal counsel and service when it comes time to present your alimony modification petition to the courts.
To speak with one of our family law attorneys today regarding your cohabitation and alimony issue in a free and confidential consultation, please contact us online, or through our Little Falls office at 973-233-4396.