Harsh Realities and Serious Criminal Penalties for Joyriding in New Jersey
Joyriding, though it may sound like an innocent act, carries serious legal consequences for those charged in NJ.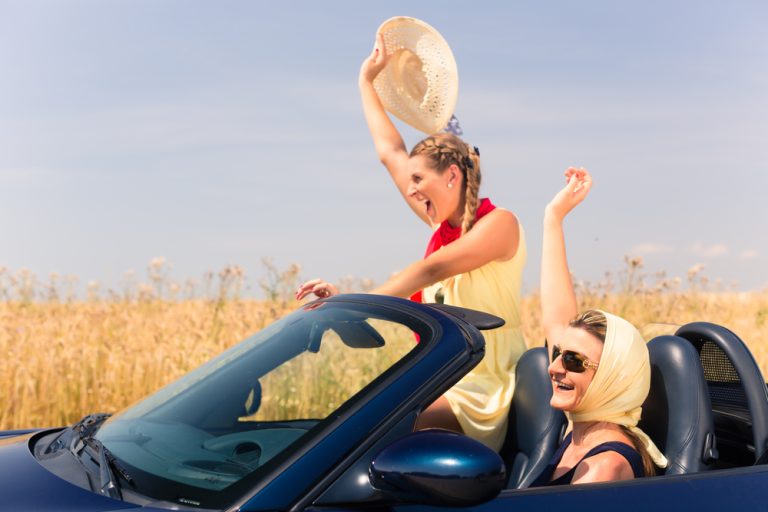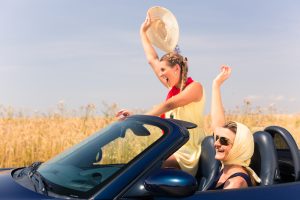 Despite sounding adventurous, joyriding is a serious crime that is classified as an indictable offense (felony) in New Jersey. As a form of automotive theft that does not inflict injury to others and is not intended to permanently deprive the owner of their automobile, depending on the circumstances, it may be considered a third or fourth degree felony crime. A significant difference between the two is the possibility of serving up to 18 months or up to 5 years of a state prison term for a felony. Regardless of the possible sentence, all felonies can seriously impact one's future.
Because of the complexity of the charges and potential consequences, if you have been charged with joyriding, theft of a motor vehicle, DWI/DUI, or other auto theft-related offenses, immediately contact a criminal defense attorney who can advise you regarding the case against you.
At The Montanari Law Group, LLC, our criminal defense attorneys have experience successfully representing clients in local New Jersey towns, including Pompton Lakes, North Haledon, Wayne, Clifton, Bloomingdale, West Milford, Paterson, Passaic City, and the greater Passaic County area. We understand the significant impact criminal charges and convictions can have on our clients, their families, and future employment and education opportunities. Our team of legal professionals will work with you on the best defensive strategy that could lead to either a reduction or dismissal of charges in your case.
Contact us online or call our office today for a free and confidential consultation with a member of our criminal defense team regarding your criminal charges.
Proving Intent and Consent When Charged With Joyriding in New Jersey
Though some might consider it on par with carjacking and auto theft, another factor that legally distinguishes auto theft from joyriding, although both are the unlawful taking and usage of the owner's vehicle or "means of conveyance," is intent. The temporary nature of the unauthorized use, taking, and operation of a vehicle without the owner's permission is what differentiates joyriding from auto theft since the person intends to return it and not permanently deprive the owner of the vehicle or its usage.
Although the item taken may have only been intended to be used temporarily, joyriding charges can be brought against you and any passenger with you for taking that means of conveyance or transportation without the owner's permission. If the intention is to keep or permanently deprive someone of their vehicle, then it falls under NJ's Theft by Unlawful Taking or Disposition.
Despite it often being considered somewhat recreational in nature, joyriding is against the law, and it does not matter if previous use or permission was given. If the lawful owner did not give consent in this particular situation, the action is illegal.
Joyriding: Severe Criminal Penalties in NJ
Despite the seemingly innocent, brief time, and possible recreational taking of another person's motor vehicle, or just being a passenger, you can still be charged with joyriding even though you:
previously had permission to use it
only used it temporarily
returned it undamaged
did not intend to keep it permanently, or
borrowed it because it is your parent's or a relative's vehicle.
Joyriding may be filed as a third or fourth-degree indictable felony offense. What elevates fourth-degree auto theft charges to third-degree is if other violations occurred, such as reckless driving, risk or occurrence of property damage, endangering the lives of other, and injuries to others.
If you are convicted of Third Degree Joyriding you can expect a possible 3-5 year prison sentence, thousands in monetary fines, and a felony conviction. On the other hand, if you are convicted of Fourth Degree Joyriding, you can expect potentially up to 18 months in prison, your driver's license to be suspended, and a felony conviction as part of your criminal record.
Potential Consequences For Juvenile Drivers and Passengers in Joyriding Cases
While some may chalk it up to youthful folly or indiscretion, if both the driver and passenger are juveniles, then their parents can be held liable for any damages incurred as a result of their joyriding and an accident occurs, in addition to being charged with not providing adequate supervision, and possibly having to pay restitution.
Possible mandatory penalties juveniles may face for joyriding, and other significant criminal activities such as eluding the police, may include 30-60 days of community service or 60 days of incarceration for repeat offenders or if an assault of some kind occurs. Lapses in judgment or poor decision-making, or associating with peers who often don't consider the consequences of their actions, should not ruin a young person's life. Not having the proper legal representation can mean the difference between your child being charged or being adjudicated delinquent and left with a juvenile record, among other serious consequences. If your child is facing joyriding or auto theft-related charges, consult an experienced New Jersey juvenile defense attorney immediately to help mitigate any penalties they may be facing.
Additional Criminal Charges Associated with Joyriding
Those who, while having driven recklessly, also injured others or damaged property, as well as their passengers, can face additional criminal charges, fines, and possible liability-related accident injury claims. In situations where alcohol, prescription drugs, or other illegal substances were involved which impaired the driver or contributed to the offenses, this could significantly impact the scope of your case and result in additional charges.
In addition, a person can be charged with Auto Theft if the prosecutor can prove the vehicle was unlawfully taken and the alleged person never intended to return it. In addition, if the said person broke into the car to be able to drive it, there could be car burglary charges, or if they also unlawfully entered a home or garage to take or "steal" the vehicle, they could face additional burglary or robbery charges.
Contact Our Passaic County Joyriding Defense Attorneys Today
If you, your child, or someone you know has been charged with joyriding in Passaic County or elsewhere in New Jersey, you should consult a criminal defense lawyer experienced with reducing or dismissing theft crimes, joyriding, carjacking, and auto theft charges. Plausible legal defenses for joyriding and will vary and depend on the unique circumstances of your case. A knowledgable NJ criminal defense attorney could mount an effective defense regarding consent, temporary deprivation, and if one is a passenger in the vehicle or a passenger that drove the vehicle, that perhaps they were unaware that the vehicle was actually stolen.
Contact us online or call us at (973) 233-4396 today to speak with one of our criminal defense attorneys and arrange an initial free consultation regarding the details of your case and how we can best serve your needs.