NJ Teen Driving Statistics and the Graduated Driver License Law
Municipal Court and Criminal Defense Lawyers serving clients in Paterson, Wayne, Little Falls, Woodland Park, across Passaic County and Northern New Jersey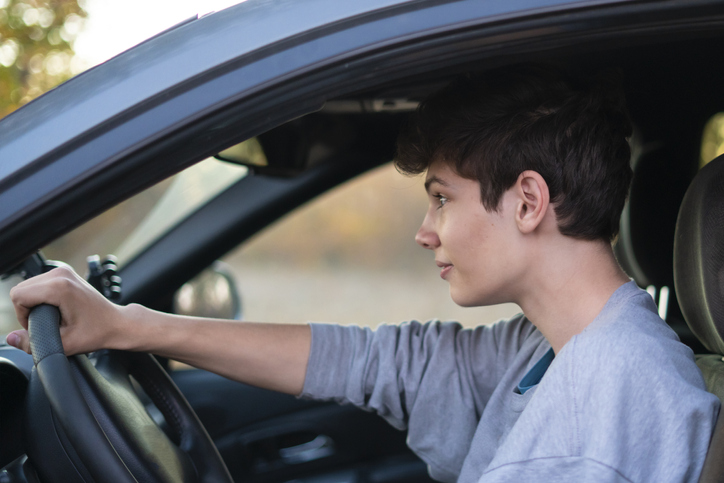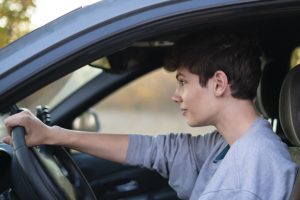 It may not come as a surprise that the leading cause of death to teens in the US is from motor vehicle accidents. These tragic events make up a major part of the more than 50,000 car crashes per year in the state of New Jersey. Therefore, it is important to be aware of the main factors which make teens more likely to have a motor vehicle accident. The National Highway Traffic Safety Administration claims that teen drivers are in fact three times more likely to be part of a fatal collision.
There are a number of factors that make teens such a high risk when it comes to road traffic collisions. One major contributing factor is the use of cell phones when driving. With the popularity of cell phone use growing by the day, some teens find it difficult to be away from their beloved handsets even while driving. Needless to say, this is a recipe for disaster. Despite being aware of the danger, a large number of teens say they often text while being behind the wheel. The US Department of Transportation states that people who use phones while driving are 23 times more likely to be involved in a road traffic collision.
Furthermore, alcohol abuse prevails as a contributing factor to the increase in motor vehicle accidents involving teens. In 2012, a large portion, some 28 %, of the young drivers (15 to 20 years old) who were killed in crashes had blood alcohol concentration levels of .01 g/dL or higher. This disturbing fact highlights the danger of teens having alcohol in their systems while operating motor vehicles.
Finally, teen drivers are also not as likely to follow safety precautions when driving. For example, evidence suggests that teen groups use seat-belts less than others when behind the wheel. In fatal collisions, 56% of teen drivers were not wearing their seat-belts, and 65% of teen passengers also were not following simple safety procedures.
New Jersey State Law Encourages a Gradual Approach for Teen Driving
The state of New Jersey has a system in place to enable teens to become safer drivers by promoting a more gradual approach to obtaining a license as a teen. The Graduated Driver License Law (GDL) is intended to give new drivers better, step-by-step instruction and driving experience on the road to gain a basic driver license. The GDL has been recognized as saving lives among new drivers and their passengers.
There are two parts to the GDL program:
Permit Stage
License Stage
The requirements for the permit stage are as follows:
1. SPECIAL LEARNER'S PERMIT REQUIREMENTS
Obtain the consent of a parent or guardian
Enroll in an approved behind-the-wheel driver training course
Pass the knowledge and vision test
2. EXAMINATION PERMIT REQUIREMENTS
Be at least 17 years old
Obtain the consent of a parent or guardian
Pass the knowledge and vision test
Practice supervised driving for at least 6 months.
The requirements for the Licence stage are as follows;
1. PROBATIONARY LICENSE REQUIREMENTS
Be at least 17 years old
Pass the MVC road test
Practice unsupervised driving for at least 12 months
2. BASIC DRIVER LICENSE REQUIREMENTS
Be at least 18 years old
Complete the unsupervised 12 month practice driving period
Pay the required fee
The GDL also sets a number of provisions in the program to encourage safe driving. These provisions identify driving hours in which the teen drivers should adhere to. The provisions also provide guidelines to passengers, GDL Decal, use of Electronic devices, seatbelts.
Teens can only drive between 11:01 p.m. and 5:00 a.m.
Teens can only have one passenger, with the exception to parents/guardians or dependents of the teen driver
The teen driver needs to show GDL decals on the vehicle they use.
There is a $100 fine if the teen driver does not adhere to the GDL law.
Contact a Municipal Court and Traffic Defense Lawyer to Protect the Rights of Your Child
At The Montanari Law Group, we work hard to get juvenile charges downgraded or dismissed altogether in New Jersey. A juvenile defense attorney will be happy to schedule a free initial consultation at any time.
Different from adult charges, cases involving kids under 18 are under the jurisdiction of the Family Division of the Superior Court unless a skilled juvenile attorney works to move your child's criminal case to Juvenile Conference Committee. In the state of New Jersey, children should always be represented by an attorney. One of our firm attorneys will be closely working with parents seeking the child's fair procedures. To speak to a lawyer in our experienced firm, and schedule an initial consultation, call us at (973) 233-4396 or visit our website to fill out an online form.