NJ Supreme Court Upholds $1.4 Million Award in Workplace Discrimination Case
The New Jersey Supreme Court recently upheld a $1.4 million emotional distress jury award in a workplace discrimination case involving two Hispanic men who were discriminated against by their company and who suffered repeated denigration of their ethnic heritage. Ramon was represented in the 2011 employment lawsuit by one of The Montanari Law Group Former Senior Partners, Darren Del Sardo.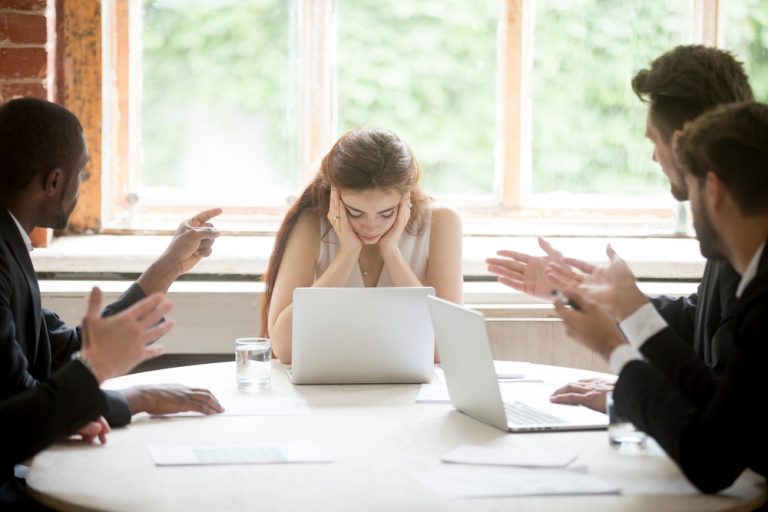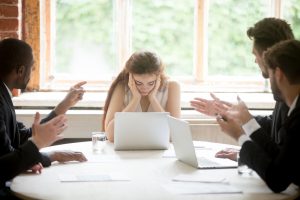 In the recent decision, New Jersey Supreme Court justices supported the award granted by a jury in Hudson County Superior Court. The plaintiffs in this case, Ramon and Jeffrey Cuevas, are brothers and former New Brunswick residents who suffered mental anguish and humiliation in the workplace, including insults referring to the brothers and their family members as Chihuahuas, Latin lovers, and Rico Suave brothers. They were also denigrated as busboys, dishwashers, and criminals carrying switchblades.
Their employer, Wentworth Property Management, (now FirstService Residential with offices in Eatontown and Lyndhurst) sought to appeal the jury award for emotional distress as excessive. The overall August 2011 jury award was for $2.5 million, including $800,000 in emotional distress damages to Ramon and $600,000 to Jeffrey.
Background of the Case
Ramon Cuevas as hired in May 2005 to serve as regional vice president, the only one of Hispanic descent in the company. Jeffrey Cuevas was hired in December of 2005 to serve as a portfolio manager and was promoted to executive director in July 2007.
Nearly from the outset of their employment, the Cuevas brothers suffered degrading remarks and a hostile work environment by senior executives at Wentworth. At lunch meetings, for example, executives of the company made comments about the lack of Mexican restaurants in the area and the inability to get burritos or tacos.
Despite their good work for the company, the brothers were targeted for dismissal without warning. Jeffrey was fired on December 4, 2007, soon after registering his complaint about the degrading behavior that occurred at executive meetings. He was fired even though just a few weeks earlier he was given a $10,000 performance-based raise.
On New Year's Day 2008 Ramón received a telephone call from Arthur Bartikofsky, a Senior Vice President at Wentworth who said they needed to meet at the Cheesequake Rest Area on the Garden State Parkway. Upon arriving at the rest stop, Ramon was approached by Bartikofsky and a Wentworth associate was handed an envelope and was told not to bother sitting down because he was terminated.
Ramon's Attorney Darren Del Sardo said of the case:
"Ramon and his brother not only suffered repeated indignities at the workplace, but Ramon was forced to suffer the disgrace of being fired from his job at a rest stop on the Garden State Parkway on a holiday. That single action epitomizes the total disregard for the human dignity by Wentworth executives for their employees and their families."
As a result of their firings, Ramon and Jeffrey suffered severe emotional distress about their employment future and their ability to provide for their families.
The NJ Supreme Court's Recent Ruling
A New Jersey Appellate Court panel denied the defendant's right to appeal and the Supreme Court sided with the Appellate Court's ruling. The Supreme Court affirmed, "The jury returned a verdict finding that defendants violated New Jersey's Law Against Discrimination by discriminating against plaintiffs on the basis of race, by subjecting plaintiffs to a hostile work environment, and by firing them in retaliation for their complaints about their treatment.
The Justices further noted, "The mental anguish and humiliation here were sustained over a long period and were not fleeting or insubstantial. Although the awards were probably on the high end, they were not so 'wide off the mark,' so 'pervaded by a sense of wrongness,' so 'manifestly unjust to sustain,' that they shock the judicial conscience."
The Message of the Case
Darren Del Sardo said the court's ruling is a victory for people of any ethnic or gender group who suffer at the hands of the prolonged and ruthless degradation from their employer. "The Cuevas brothers were good employees who were hired for responsible positions within the company. They were living out the American Dream, but then found themselves living a nightmare where their heritage was continually mocked and their integrity was questioned simply because they are Hispanic," said Del Sardo,
"The jury at trial sent an unmistakable message that the kind of abuse and discrimination aimed at Ramon and Jeffrey Cuevas does not belong in the workplace and that if employers and executives are going to willfully denigrate their employees, they will be held responsible for their actions," added Del Sardo.
"At one point in their lives, the Cuevas brothers are seen as a great American success story. They are employed at a big company and performing well and their future looks bright. And before long they are emotionally abused at their workplace kicked out the door without explanation. They were humiliated and worried about their future. And forced to start their careers all over again," said Del Sardo. "The jury felt what they felt and awarded them the damages that will help them put their lives back together."
Contact our Passaic County NJ Employment Lawyers for Answers
At The Montanari Law Group, our highly skilled employment lawyers work tirelessly on behalf of victims who are subjected to workplace discrimination, hostile work environments, retaliation, harassment, and other unfair treatment by employers across New Jersey. To discuss your situation, find the answers to your questions, and learn more about your legal options, contact our offices in Little Falls today for a cost-free consultation.
For additional information pertaining to this case, access the following article: NJ Justices Reject 'Feel of the Case' Doctrine, Overturn 2011 Ruling Reducing Damage Award