Hit and Run Attorney Passaic County New Jersey
Leaving the Scene of an Accident Lawyers handling cases in Woodland Park, Wayne, Clifton and across Passaic County, New Jersey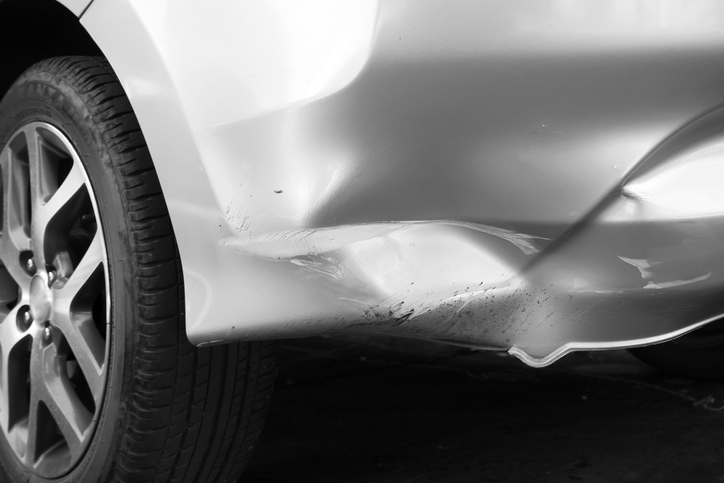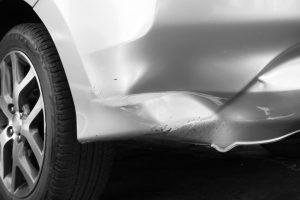 Leaving the scene of a  motor vehicle accident is illegal and while there are many reasons why this may happen there are few that are acceptable under the law. As a driver, you are always at risk of suffering an injury as well as having your vehicle or property damaged by a driver who flees the scene. However, without information from the other driver, it may be more difficult to recover the compensation that the law allows. As for hit-and-run drivers, the consequences can be severe if and when they are caught.
Our motor vehicle accident legal team at The Montanari Law Group, LLC has extensive experience serving clients from Woodland Park, Wayne, Clifton and across Passaic County, who have been victims of hit and run accidents.
Leaving the Scene of an Accident Attorney Little Falls, NJ
For anyone who is involved in a collision or another type of car accident, the law requires you to remain at the scene until you have exchanged your identifying information with any other parties involved in the accident and if applicable, the law enforcement officials attending to the collision. In the event of injury, death, or more than $500 worth of property damaged, an official police report must be filed. In the event a police report is not filed, the accident has to be reported to the New Jersey Motor Vehicle Commission.
For leaving the scene of a car accident you can face penalties such as fines from $2,500 to $5,000, driver's license suspension (lifetime suspension on the second offense), and even jail time if injury or death occurred to a party other than the guilty driver.
Furthermore, leaving the scene of an accident where a serious bodily injury occurred (any injury that results in permanent disfigurement, protracted loss or impairment of function or movement of any bodily organ or member, or substantial risk of death), is a 3rd-degree crime in the State of New Jersey. A conviction for this crime can mean sentences of up to five years in prison.
Leaving a Non-Injury Accident Clifton Hit and Run Attorneys
NJSA 39:4-129(b) states that any driver involved in an accident that results in damage to an unattended vehicle or other property "shall immediately stop his vehicle at the scene of such accident or as close thereto as possible" and must remain at the scene of the accident until providing the owner or operator of the damaged vehicle or the property owner their name and address and showing their driver's license and vehicle registration.
If an unattended car or vehicle is damaged, they are required to leave a note in a conspicuous place on the car giving his name and address as well as the name and address of the vehicle's owner. If the damage is to property other than a car, they must notify the nearest police station, in addition to the owner of the property as soon as the owner is identified.
Penalties for Leaving the Scene or Hit and Run Accidents
Any person who is convicted of leaving the scene of a non-injury accident will face fines of between $200 and $400, imprisoned up to 30 days, or both for a first offense. For a second or subsequent offense, they will face fines of between $400 and $600, as well as possible imprisonment of between 30 and 90 days.
Common Reasons Why Hit and Run Occurs Paterson NJ
There are many reasons why people "leave the scene" of accidents without exchanging information as required by law. In some extreme cases, the person may feel that their personal safety is at risk. This may happen if the other driver or on-lookers begin to threaten or otherwise appear that they may become violent.  Furthermore, there are rare instances where the driver may not even be aware that they have been involved in an accident due to bad weather or other believable circumstances.
However, the most common reasons are as follows:
Lack of insurance
Lack of a valid driver's license (suspended, revoked or too young to drive)
The vehicle is not legally allowed to be on the road (expired tags, the vehicle has failed to pass inspection)
The driver has an outstanding warrant for their arrest
An attempt to avoid paying damages caused by the accident
It is important to note that no matter what your situation is at the time of an accident, leaving the scene will only make it worse.
Contact a Wayne NJ Hit and Run Defense Attorney Today
Speak to a Passaic County Hit and Run defense attorney for an initial consultation. Our motor vehicle accident legal team at The Montanari Law Group, LLC has extensive experience serving clients from Woodland Park, Wayne, Clifton, and across Passaic County, who have been victims of hit and run accidents.
Contact us online today or at 973.233.4396 or toll-free at 888.877.7985  for a free initial consultation. We provide flexible appointment options at our centrally-located offices in Little Falls, New Jersey.