Divorce Mediation Lawyers Serving Passaic County, Bergen County, Essex County, and Hudson County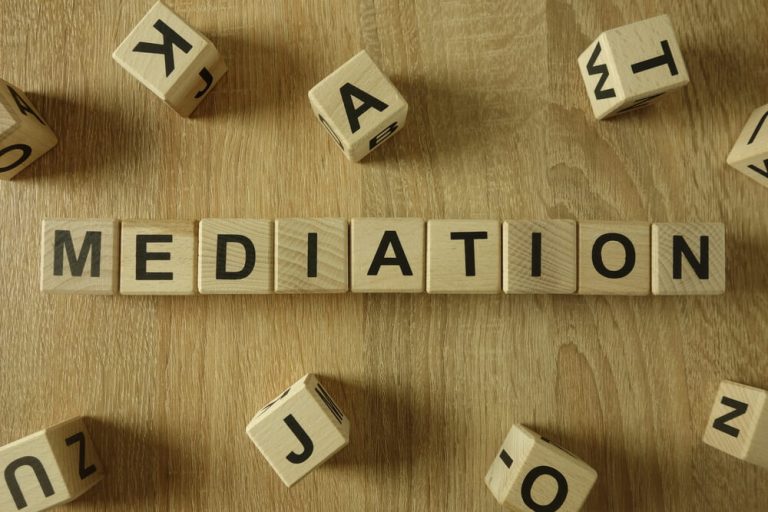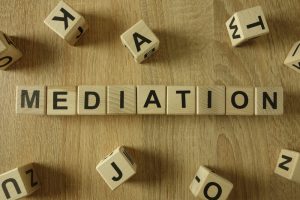 Getting a divorce doesn't have to be a combative series of endless debates and mud-slinging arguments in a courtroom. In fact, the majority of divorces in New Jersey, almost 98%, are settled outside of court. A frequent method for resolving divorce is mediation, an Alternative Dispute Resolution Approach where the parties involved meet with an experienced neutral party called the mediator. This is a less formal process in which the parties discuss what they want in the divorce settlement, and a trained, impartial person, known as the mediator, assists in the decision-making to reach a finalized agreement. There are many advantages to mediation, and clients are usually surprised at how much can be accomplished in a matter of months instead of years.
At The Montanari Law Group, LLC, our skilled lawyers have assisted clients with divorce mediation and other collaborative approaches to resolving divorce-related matters numerous times in our years of practicing. We will meet with you and gather all relevant information to properly mediate your case to protect your interests, promote creative and tailored solutions, and avoid unnecessary time and resources if you opt for this more amicable approach. If you are considering the divorce mediation route for handling your divorce, our attorneys will detail how the mediation process works and discuss all of your options in a free initial consultation. Reach out us today at 973-233-4396 to talk through the benefits, drawbacks, and alternatives to a mediated divorce, and how these may apply to your unique situation. We assist divorcing clients with achieving their goals throughout North Jersey, including in Wayne, Nutley, Ridgewood, Little Falls, Millburn, Jersey City, Hackensack, and surrounding areas.
The Role of the Mediator in New Jersey
The mediator is an unbiased, objective party who helps the couple work in a constructive way to resolve their divorce case. Their job is to moderate all of the essential points that each spouse wants to discuss. A mediator does not give legal advice but is knowledgeable of the law and makes sure the couple knows their rights and obligations to make the best decisions. They encourage constructive conversation and can provide options that ensure the rights of the spouses and their children are upheld. In addition, a divorce mediator helps couples get over any barriers causing a stalemate in the decision process while acknowledging the importance of compromise. Creating a level playing field and keeping the couple on task is a large part of the job.
Many mediators are lawyers, but that isn't a requirement to do the job. However, experienced divorce mediators who are also attorneys can be a major asset when seeking to reach an amicable resolution that complies with all of New Jersey's complex divorce laws. With a legal background in divorce and family law, a divorce mediation lawyer can help you and your spouse to construct an agreement such that it is legally sound and will be accepted in court. If you choose an alternative mediation professional, having your own attorney as well can also be extremely helpful in the process.
To prepare for mediation, there are multiple documents, evidence, statements, etc., that your lawyer can assist you with. You can also meet with your lawyer before and after mediation sessions to continue adjusting your divorce plan. A lawyer can explain the rules of mediation, give you ideas for potential agreements, review the divorce settlement for possible problems or omissions, and prepare the paperwork to be submitted in court once the settlement is reached.
Common Topics Addressed in the NJ Divorce Mediation Process
The same topics as would be presented in litigation are examined in mediation. As an equitable distribution state, New Jersey does not divide the assets 50/50. There are several items that decide who gets what and how much. Things such as salaries, education, age, health, time spent out of the workforce, etc., are considered when determining a fair division of the assets. Each spouse should have their financial information. In court, a specific form called a CIS (Case Information Statement) which provides a very detailed panorama of the assets, debts, and expenses of each spouse. Retirement money, spousal support (alimony), and even who keeps Fluffy and Fido. The form is not a requirement in mediation, but it is an excellent guide to ease negotiations.
Once the household finances have been decided, custody and child support will need to be discussed if there are children. Vacation time, holidays, education, religious instruction, extra-curricular activities, and lessons along with regular visitation must be agreed upon. Will, the child, have two bedrooms, how will they get to and from school, who will attend games or performances, etc. Ideally, the daily comings and goings will be done with little kerfuffle, but some couples use their children as weapons to hurt their ex, and that is when perhaps mediation isn't a good option. Mediation is about addressing the decisions that need to be made to have a future apart that is at the very least tolerable and hopefully amicable.
Voluntary Private Mediation vs. NJ Court-Mandated Mediation
The process of the mediation is basically the same. Some of the differences are with private mediation, the couple chooses the mediator, and typically the cost of the mediation is split between the spouses. The scheduled meetings are conducted when both parties are available. The court may assign Court-ordered mediation to parties appearing without lawyers or those who want mediation and cannot pay for it. Another difference is that the dates are scheduled with court-ordered mediation without input from the participants, and the mediator is chosen from a list of available mediators.
Are the Decisions Made in Mediation Legally Binding?
The answer to this is yes and no. Any decisions made through the mediation, such as alimony, asset division, and parenting plans, are not legally binding UNTIL the divorce decree and settlement is signed and given to the court, but once they are submitted, it will take less time for the divorce to be finalized than had it been done through litigation.
Is Mediation Better Than Litigation for Handling a Divorce?
Mediation offers many benefits for both parties when compared to litigation; that is, if the couple is on relatively good terms and open to reaching agreements on key issues. The first is cost. Many mediators don't require retainers and can usually settle all issues within two or three months, while litigation can take up to two years or more. Couples typically share the cost of a mediator, which makes the process less expensive because each side pays for their lawyer and half of the mediator's fees for a shorter period instead of their attorney's fees for two years or more. It is important to remember that the more smoothly the decision process is, the fewer mediation sessions will be needed, so being prepared to compromise is the best attitude to have.
Mediation is also private. In litigation, everything that is said is put on record. Some couples would rather not air their dirty laundry in public. That leads to the following advantage: you and your spouse can make the best decisions for your family. In litigation, a judge makes those decisions for you, and the outcome may not be what either person was hoping for. Many people find more closure when they can decide about the separation because it is a voluntary, collaborative process. They experience the divorce less as something that happened to them and more as something they had control of.

Seek an Experienced Mediation Lawyer to Help with Your Divorce in North Jersey
Divorce is never easy, but it doesn't have to be wrought with discord. Mediation is a constructive way to decide under what circumstances the marriage will end. The Montanari Law Group has divorce lawyers ready to listen to your unique needs and help you complete the chapter on your divorce. We have successfully represented clients in Kearny, Franklin Lakes, Newark, Wyckoff, Hoboken, and towns around Essex, Passaic, Hudson, and Bergen County.
Are you considering a divorce and interested in mediation? We have all the necessary tools, skills, and contacts to guide you through this process. For a free confidential consultation, call our office at 973-233-4396 or toll-free at (888) 877-7985. Our lawyers are ready to get to work for you.