Passaic County Family Law Appeal Attorneys
Assisting Clients with the Process of Appealing a Family Court Decision in New Jersey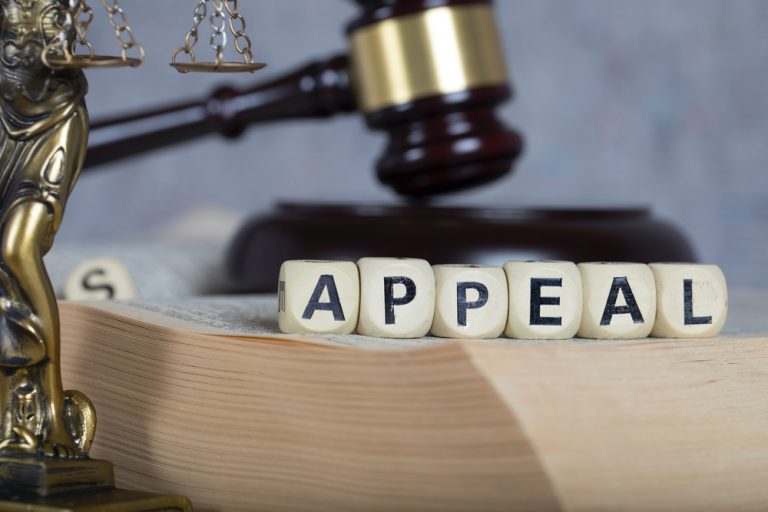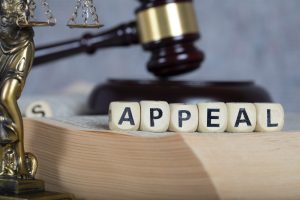 If you have a case in Family Court and feel that the judge made a mistake in their decision, you have the option of filing an appeal. An appeal is a mechanism by which a litigant files a legal document that asks a higher court to review the lower court's decision. Any person who has a case in New Jersey Family Court is entitled to file an appeal.
While all litigants have a right to file an appeal, not all appeals are truly warranted or will be granted. Appeals in Family Court matters should be left to family law appeal attorneys who have the knowledge and skill to review the case and provide advice on the validity of the appeal and whether it may prove fruitful.  If you have a case involving a family court decision that you are interested in appealing, discuss the details with an experienced family lawyer on our team and find out whether you have grounds, what the next steps in the process would be, and how we can assist you in positioning your appeal for the best resolution.
With a local presence in Northern New Jersey, our family law appeal attorneys at The Montanari Law Group, LLC have successfully handled appeals on behalf of clients in Ridgewood, Woodland Park, Paterson, Clifton, Wayne, Haledon, and throughout Passaic County, Hudson County, and New Jersey. To begin your conversation with a member of our firm, please do not hesitate to contact us. Call the office at 973-233-4396 to discuss your family court appeal in a free consultation today.
What Family Law Cases are Entitled to Appeal in NJ?
As noted above, an appeal can be filed if you have had a family case in front of a judge and a decision has been issued.  However, an appeal can only be filed after a final order has been issued.  In other words, you cannot appeal a case or issue that has not been fully litigated and finalized in the form of an order. Family court orders are provided in almost all matters.
As such, appeals are not limited to divorces and can involve many issues outside of divorce cases.  For instance, appeals have been filed in matters such as custody, child support, termination of parental rights, spousal support, property distribution, and parenting time to name a few.  As you likely know, family court cases have many moving parts, significant issues of paramount concern, and are ripe with confusion.  Nonetheless, one certainty is the time frame to file an appeal.
What is the Time Frame for Filing a Family Law Appeal?
While there are exceptions, the appeal must be filed within 45 days of the date of the final order. Once the judge issues a final order in a family matter, you can appeal. In an appeal, you are asking the higher court to review the lower court's decision and to fix the perceived wrong that it committed to rendering an opinion concerning your case.
What are Common Reasons for Filing Appeals in Family Law Cases in New Jersey?
As noted above, any party to a final order in family court can file an appeal.  The subject matter of the cases varies but one consistency is that for those seeking an appeal, the litigant perceives that the court committed a wrong of some kind. This perception can be based on emotions, but it can also be premised upon real errors committed by the judge that oversaw your case.
In fact, at times, judges rely on factors that they should not and ignore facts that they should acknowledge. They may also ignore case law that is binding, not listen intently to witnesses, or rule contrary to the rules of evidence. Such mistakes can lead to egregious errors that can conceivably destroy peoples lives.
For instance, in cases involving custody, a judge may reverse custody, limit a person's parenting time, or conclude that parenting time is not in the best interest of the child.  It is evident that any change in custody would have a drastic impact on all parties involved. Thankfully, an appeal provides a safeguard to the moving party as a higher court will review the filing and correct any legal wrong committed by the judge.
Similarly, other common reasons for appeal involve alimony, property distribution, termination of parental rights, and child support. For alimony or child support, a person may contend that the judge allotted a payment amount that was not based on facts, real numbers, bonafide income, or a proven lifestyle. For termination hearings, a parent who lost custody may file an appeal based on evidentiary issues.  But before the appeal is heard and the issues decided, there are requirements that must be met by the filing attorney.
What Does Filing a Family Law Appeal in New Jersey Entail?
There are legal documents that must be filed together with the notice of the appeal.  The documents and arguments in an appeal can be complex and overwhelming to a pro se litigant as it involves matters of law not easily understood by a layperson. Additionally, there are cases that have a shorter time frame in which to appeal, and yours could be one.
Once the appeal is filed, the opposing counsel has the opportunity to respond, oppose your appeal, and possibly file a cross-appeal. Each side submits carefully drafted legal briefs establishing support for his or her opinion.  The briefs contain case law that advances the moving party's arguments.  Caselaw are cases that have been argued before the court in previous cases and during which courts have issued rulings.  These "rulings" become precedent that guides future courts in making decisions.  Sometimes appellate courts depart from prior holdings in family law cases, but often, they refuse to render decisions that are different from such opinions.  Your attorney and opposing counsel will argue before the court in an attempt to convince the appellate judges that their arguments are correct.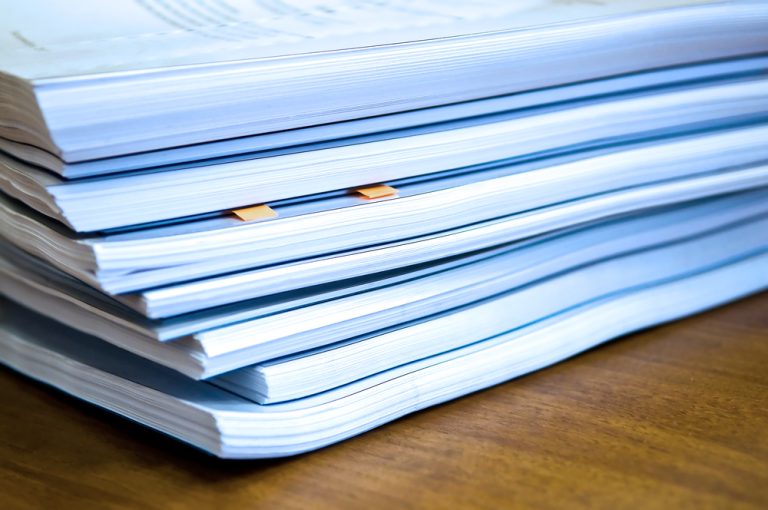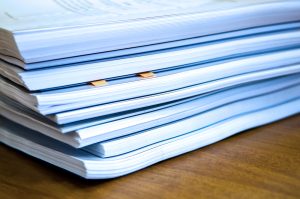 The appellate process is complex for anyone, even for attorneys who lack a deep understanding and familiarity with family law case precedent and procedure. In fact, not all actively practicing attorneys are skilled in filing or effectively completing the process of supporting the basis for a family court appeal.  Many attorneys shy away from filing appeals because the process is arduous and replete with tedious rules.  For example, factors appearing to be minor like font size, spacing, and correct legal citing are all reasons that the court may reject the filing if not done properly. Similarly, the arguments advanced must be supported by evidence that is on the record and cannot include anything that has not been considered by the lower court. Matters that were outside of the record cannot be considered.
The fact is that appeals are intricate, extensive legal documents, best left to professionals who handle them on a regular basis. Attorneys know what arguments to make, how to support them, and what the court may consider being genuine legal issues. Lastly, if you fail to file an appeal properly or within the proper time frame, you could lose your right to appeal and forever be stuck with the lower court's ruling.
Get Professional Representation to Proceed with your Family Court Appeal with Help from Montanari Law Group, LLC.
If you believe the court made a mistake in your case, call our office today to discuss your rights and the potential for filing a family law appeal. When you need a seasoned, knowledgeable legal advocate on your side, ensuring that the process is deftly navigated with your chief interests and concerns at the forefront, count on the team at The Montanari Law Group, LLC.  We have successfully represented clients with a broad array of family law cases and appeals of court decisions in places like Hawthorne, Passaic, Montclair, Hackensack, Teaneck, Jersey City, and towns around Essex, Passaic, and Bergen County.
Get in touch with us by contacting our Little Falls office at 973-233-4396 for more information and a free, confidential consultation.