Managing the Distribution of Investment Properties in NJ Divorce
The Divorce Attorneys at Our Firm Will Present Various Options to Distribute Investment Properties in Wyckoff, Ringwood, Kearny, Ridgewood, Montclair, and throughout Northern New Jersey.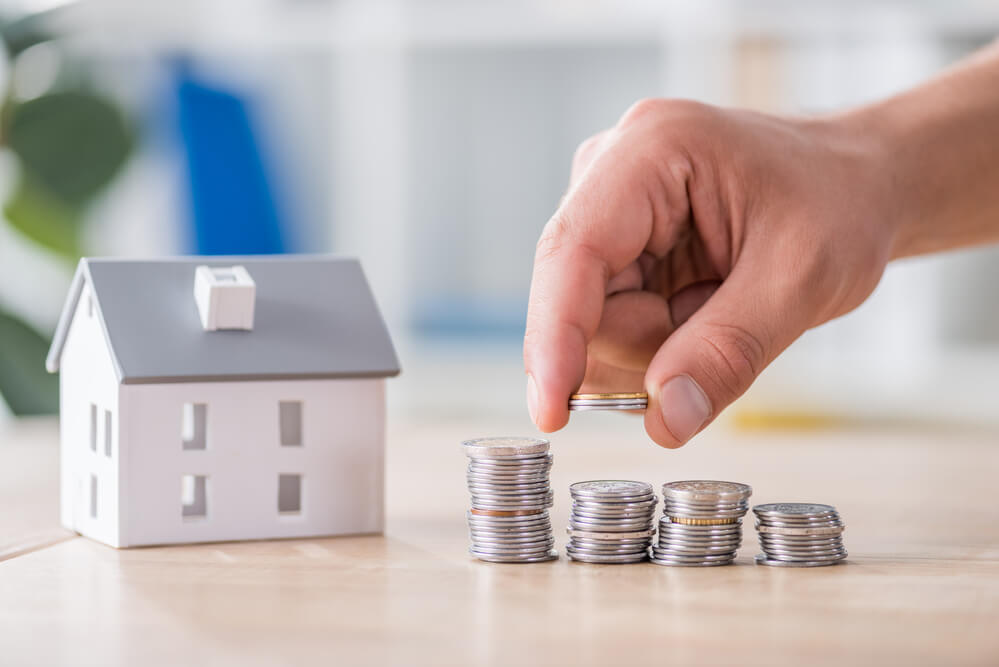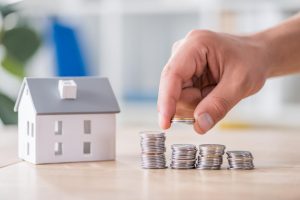 Investment property is any real property owned by one or more people that contributes to their passive income. Another way of saying passive income is unearned income. Income that is unearned is usually classified as any income that the person receives but has not done anything to earn that income, or actively work for the income. A great example of investment property is a rental property. Rental property would be a property you own but rent out to tenants who pay you in order to live there for a specified period of time. Of course, there are certain things that must be done in order to maintain standard living conditions; however, this is considered an investment property and passive, unearned income.
To navigate through all possible options regarding your investment properties, it is advisable to consult with an experienced divorce attorney before making any decisions or signing any document. The team of divorce lawyers at The Montanari Law Group is ready to help you handle your investment property as well as helping you plan and prepare for any related tax issues. We have advised and counseled numerous clients seeking a fair distribution of their investment assets in Caldwell, Elmwood Park, South Orange, Clifton, Verona, Wayne, and other Passaic County and North New Jersey neighboring towns. You worked hard for what you have to let it all go away for not having the advice of a seasoned attorney. To schedule a no-cost consultation, do not hesitate to contact our firm at 973-233-4396.
Why Is it Important to Know if the Investment Property Will be Considered Marital Property?
When it comes time to divide assets in a divorce, only certain assets will be divided amongst the parties of the divorce. These assets are known as the marital property, or property that is considered to belong the marriage. These assets belong to both parties of the divorce and will be considered "up for grabs" when the time comes. Knowing whether or not property is marital in the eyes of the court is extremely important in order to know how your life will change in the coming months.
Why Should I Know the Value of the Property?
After your attorney helps you determine what exactly is marital property and what is fair game for your soon-to-be ex-spouse, the value of said property must be determined in order for the court to equitably (not equally) distribute the marital assets. New Jersey is known as an equitable distribution state. This is very important to know during the division of assets in a divorce matter. The court will concern themselves with how much each party contributed to the property and what is fair, not necessarily equal.
Possible Scenarios for Divorcing Couples Owning Investment Properties
If you own investment properties, such as a rental property, and you and your attorney believe that the court will consider the investment property to be marital property, then there are certain considerations you must account for.
Maintain the Property Together
The first is whether or not you will continue to collect rent and split the proceeds between yourself and your soon-to-be ex-spouse. Doing this would require you to create a new business relationship with your ex-spouse. If you and your spouse are having a very contentious divorce, this may not be the best option. This depends upon your ability to remain amicable with your spouse and trust them enough to do business with them. However, you may spend money to hire a property management company so you may limit your communication with your ex-spouse.
Each Take a Share
Your second option is to split the properties entirely. This is usually the option to take if you own more than one investment property. For example, if you own four properties that you rent out, you may take full ownership of two of the properties while your ex-spouse takes full ownership of the other two properties. It is very rare that it works out perfectly in this scenario. There may not be an even amount of properties. Even less so, the properties may not earn an equal amount of money or be worth the same. This option requires compromise, and that may not be realistic for either party at this stage of the divorce.
Buy Out Your Spouse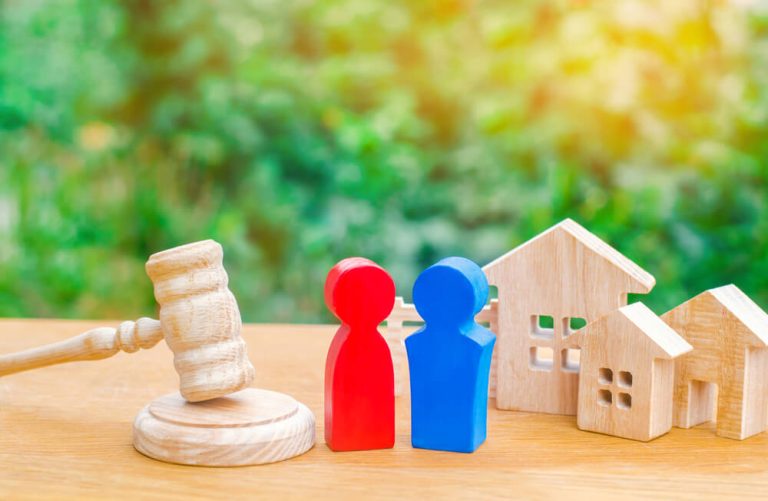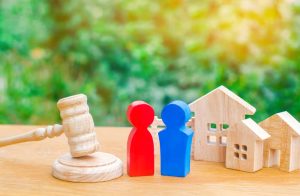 The third option is to buy out your ex-spouse completely. If you laid down the groundwork in order to collect the passive, unearned income and continue to maintain the properties in order for tenants to continually rent them, you may decide to offer your ex-spouse money in order for them to relinquish the interest in the property. This is likely to be a costly endeavor, especially if the divorce is particularly contentious. This could mean that you have to refinance the property on your own with your own assets, and that might be difficult, especially if you are currently going through a divorce.
Sell and Divide the Proceeds
The final option for those in a divorce proceeding with investment properties is to sell the properties. If no other option is achieved, the court will most likely order the sale of the investment properties so that the proceeds are distributed equitably. This is the best option for those who want to cut their ex-spouse out of their life completely.
Contact Our Divorce Attorneys for Help Managing Division of Investment Properties in Verona NJ
Having a lawyer experienced in handling divorces involving investment properties is crucial to ensure that your financial interests are properly represented. There may be investments that you worked hard to achieve. There may also be tax implications that must be considered when dealing with investment properties in a divorce. Our divorce lawyers at The Montanari Law Group, LLC can also help you predict what the court will do regarding your assets. With years of knowledge and background in divorce law, our attorneys can help you determine what will be considered marital property, what that property will be valued, and how the court will typically distribute the assets. More importantly, we can handle the negotiations or litigation that may be required to ensure that you protect your investment or receive the amount of property you are entitled to in the divorce settlement. Contact our local office at 973-233-4396 to discuss investment properties in your divorce case in Fort Lee, Newark, Jersey City, Hackensack, Woodland Park, North Bergen, and across Passaic County, Hudson County, Bergen County, and Essex County, New Jersey.