Dissipation of Marital Assets in NJ Divorce
Seasoned Family Lawyers Safeguarding Your Financial Interests from Asset Dissipation in Passaic County and Northern New Jersey towns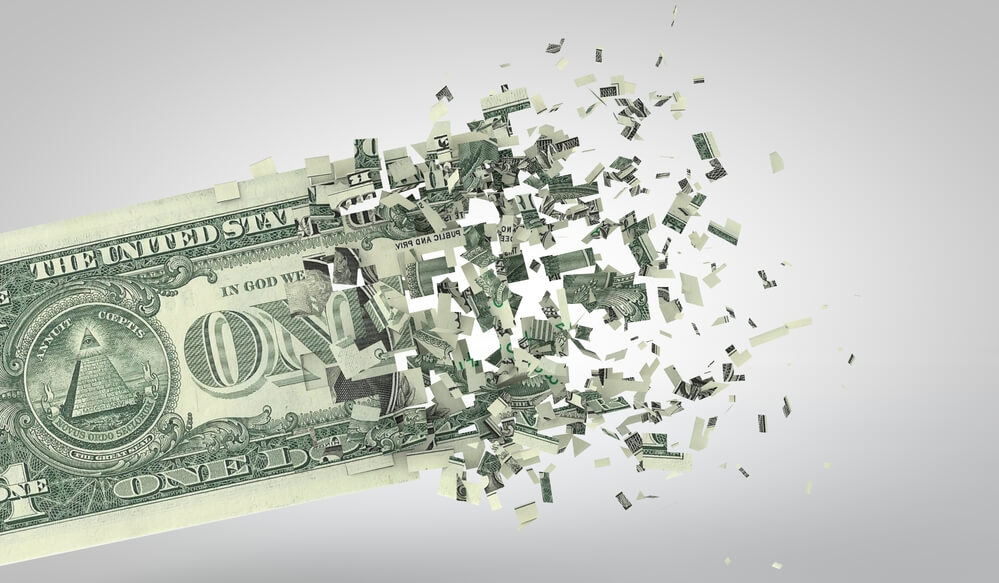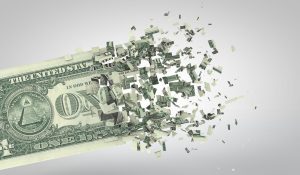 Divorce is a complex and often conflict-ridden process, and it can bring out the worst in couples. When a marital relationship goes sour, one unfortunate potential is that one spouse begins to manipulate and waste marital assets so that the other will not get as much in a divorce. This can happen just prior to a spouse filing for divorce or during the settlement or litigation process, and it is called dissipating assets. Dissipating assets is a very bad idea that can have momentously negative effects on your divorce and even lead to a criminal charge.
If you suspect your spouse of dissipating assets when your marriage was on the rocks or your divorce was underway, contact The Montanari Law Group. We can help you ensure you get your complete fair share in a divorce in Paterson, Teaneck, Little Falls, Wanaque, Hoboken, South Orange, and other towns in Passaic County, Bergen County, Essex County, and Hudson County. Learn more about some of the warning signs of asset dissipation by a spouse and how to prevent it, and our attorneys are ready to assist you; contact us at 973-233-4396 for more information on how to set up a time for an initial consultation.
Familiarizing Yourself with Dissipation of Assets in New Jersey
In 1992, New Jersey courts defined dissipation of assets as a spouse using "marital property for his or her own benefit for a purpose unrelated to the marriage at a time when the marriage relationship was in serious jeopardy." Assets dissipation, then, can occur either just prior to divorce or during the settlement process, but it is an underhanded attempt of one spouse to dwindle marital assets so that they alone benefit from them and, at the same time, the other is deprived of their value in a divorce.
Warning Signs and Examples of Dissipation of Assets
Examples of one spouse dissipating assets include taking a vacation using joint funds, when solo vacations were not in their marital repertoire beforehand, using marital savings to pay off personal debts; using joint funds to buy a nice object for oneself or another with the intention of squandering funds; and siphoning off marital assets into personal accounts prior to or during divorce.
The Concept of Marital Property Becomes Paramount in Cases of Dissipation of Assets
Any assets and debts that a couple accumulates during the course of their marriage are the property of both individuals, and they are subject to equitable distribution in a divorce. When one partner maliciously withdraws funds or assets from the marriage's shared property, they are illegally robbing their spouse. As such, it is important to clarify which assets are marital and which are personal (acquired before the marriage or inherited) to determine which may be touched without joint permission or the intent of shared benefit, and which may not.
Insights from a Precedential Case of Asset Dissipation
The concept of the dissipation of assets was first introduced, and the term was defined in the 1992 appellate case Kothari v. Kothari. A husband was found to have sent $30,000 to his parents over the course of the marriage and liquidated $19,000 in joint savings into a separate account for his personal use just prior to divorce. In this case, it was confirmed that a spouse who uses funds obtained during the marriage for personal gain or towards ends outside of the marriage is required to pay back 50 percent of those funds to their spouse in a divorce. The court has wide jurisdiction to take into account such breaches of marital trust and legal oversteppings when determining 'equitable distribution' of the remaining marital assets, spousal support payments, and other elements of the divorce settlement.
How Do You Prove Dissipation of Assets in NJ Court?
The court reviews three factors to determine whether a spouse has dissipated assets, or whether their squandering of funds was accidental or aligned with the marriage's status quo. The court asks,
When was this money spent, in relation to the filing of the divorce?
Was this type of financial activity par for the course in marriage?
Who benefitted from the expenditure? Was the expenditure made with both spouses in mind, or only one?
Preventive Ways to Avoid Dissipation of Assets in NJ
One of the primary ways to prevent the dissipation of assets is to freeze marital accounts when a divorce is filed, including such things as joint credit card accounts. Additionally, maintaining close records of expenditures can help you track when suspect charges have been made.
Contact our Woodland Park Divorce Attorneys for Guidance on Protecting Your Financial Interests when a Spouse is Making Unreasonable Expenditures
Fortunately, it is possible to recover dissipated assets. With the support of a quality divorce attorney, you can recover your share of those funds. New Jersey abides by equitable distribution in divorces, meaning that various factors will be taken into consideration when determining how marital assets, including joint funds, investments, properties, collectibles, and other assets are divided. A skilled divorce attorney at The Montanari Law Group will help you build an evidence-based case to prove that your spouse squandered marital assets for their own benefit or to rob you of your fair share. As a result of this evidence, a family court judge will likely award you a larger share (or all) of the remaining marital assets, a large alimony payment, augmented child support payments, or more.
Our family law team is dedicated to ensuring that our clients in Prospect Park, Paramus, Passaic City, Rutherford, Woodland Park, Newark, Nutley, Millburn, Bergenfield, and other parts of Northern New Jersey are protected in a divorce. Contact us today to schedule a free and confidential consultation to discuss your divorce. You can contact us at 973-233-4396, or by filling out our online contact form.