Financial Records to Compile in a New Jersey Divorce
Divorce Attorneys Handling Financial Documents in Essex, Bergen, and Passaic County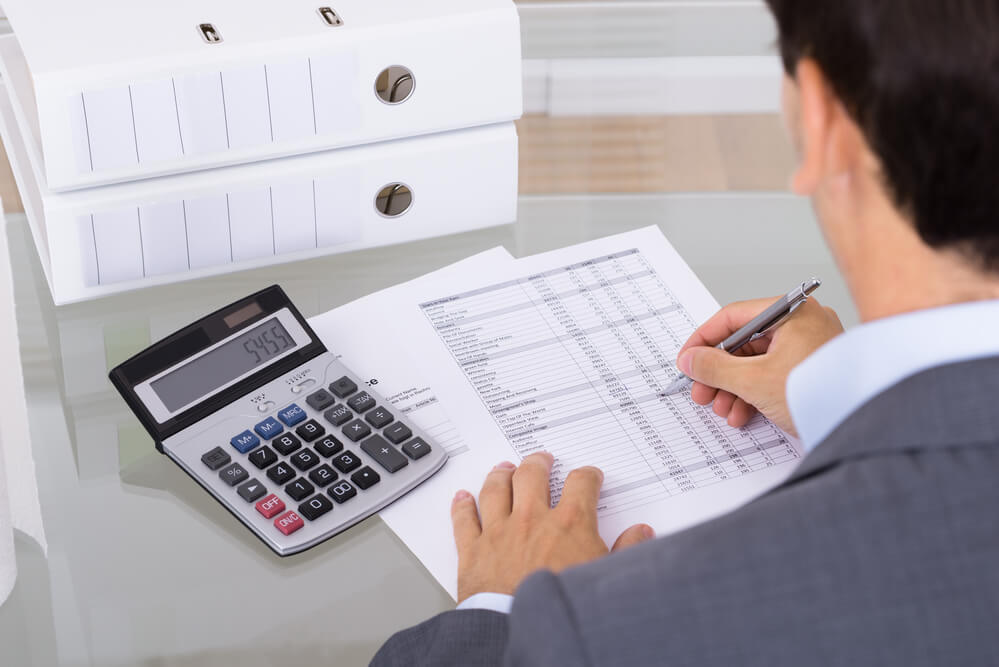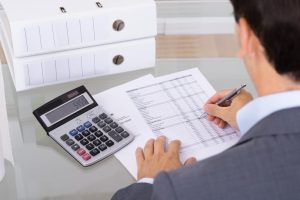 You have decided to move forward with your divorce.  Before you can agree to a settlement offer, you should have a clear view of the financial situation you and your spouse have had throughout the marriage.  That means showing your assets, debts, and expenditures through official documents that the court can use as evidence to substantiate an equitable distribution.  Gathering the necessary paperwork as early and as quickly as possible can be onerous, but it can give your divorce attorney extra time to prepare your case.
Divorce can take many different forms and be challenging and taxing. Being financially savvy before getting divorced might help the process transition smoothly through the various stages.  If you are ready to start the divorce process, have concerns about how your finances will be impacted, and want to obtain legal advice regarding your financial records in New Jersey, get in touch with the skilled divorce attorneys at The Montanari Law Group. To arrange a consultation with a member of our team, call 973-233-4396.  We assist clients in achieving their goals while undergoing the divorce process throughout Northern New Jersey, including in Wayne, Ridgewood, Millburn, Jersey City, Hackensack, and surrounding areas.
Important Documents To Keep at Hand When Filing For Divorce in NJ
When you begin, gather the day-to-day documents, which are usually the easiest to acquire.  Print everything.  Yes, you can look it up later online, but if your spouse starts changing passwords to make your life more complex, it will slow you down and be incredibly frustrating. Start with the things you use most often:  bank statements, credit card statements, loan statements, mortgage, car loans, medical bills outside of the network, and tax returns, and make sure they aren't more than three years old.  This will help your divorce attorney get a foothold in what will be a long ascent into all of your financial evidence.
What Documents Are Important To Back Up Your Side of the Case?
Suppose you are going to be seeking child support and alimony. In that case, it is in your best interest to gather all the documentation that shows what the marriage gets in and spends out every month and additional income from properties or businesses.  Tax returns provide a wealth of financial information; however, having receipts if you pay rent or receive rent and W-2 statements along with recent pay stubs should be added.  The most significant area where many people need to catch up is by overlooking the long-term assets such as social security statements, mutual funds, certificates of deposit, annuities, securities, retirement savings, and stocks and bonds.  These assets can drastically change a person's income bracket, thereby increasing the amount distributed.
Different Kinds of Financial Documents
Some documents offer an in-depth financial picture of how your standard of living or income will be affected once you and your spouse are divorced.  Prenuptial or post-nuptial agreements made to dispel the possibility of arguments during the divorce carry much weight.  Contracts and agreements regarding family-owned businesses for which you have full or partial ownership should be included.  Appraisals of family heirlooms, antiques, jewelry, sculptures, paintings, and other artwork are essential additions.  Statements regarding health, car, life, homeowners, disability, or long-term care insurance and documents related to the end of life, such as burial plots and wills, provide important information.  Also, documents proving ownership of property that you or your spouse has individually purchased before getting married or was inherited by one or both of you must be included in the financial picture.
How Recent Should These Documents Be?
The newer, the better, but certainly at most three years old.
Choosing and Filling out the Final Statement
The court requires each party to complete a financial statement form that details the assets and debts that belong to each person.  There are two different forms:  the short form is for incomes of less than $75,000, and the long form is for those who make more than $75,000 or have a business.  These statements are used with other information to determine the distribution of assets, child support, and alimony.
Each side must submit their information within 45 days of the divorce's filing. This is enforced by Supplemental Rule 401. The court will not tolerate misinformation, missing information, or that which has been uncovered further in the proceedings by the other litigant.  The offending party can be fined, sanctioned with contempt of court, or even criminal charges.
Steps to Obtain Financial Records
Let's surmise that your partner is particularly challenging to deal with and refuses to hand over any of the documents you request.  This is far from surprising, unfortunately.  That is why it is best for you to hire a divorce lawyer from the very beginning with the resources you need, such as a forensic accountant who can track down your spouse's hidden assets, unearthing accounts, or property they have cloaked. Why would you believe them now if you know your spouse was not forthcoming about the finances when you were together?  It is preferable to err on the side of caution and have all of the information out in the open.
A final possibility to get the papers you need is a subpoena.  You can request the court issue a subpoena for the financial advisors, financial institutions, or accountants who have access to the information you need.  Failure to adhere to a subpoena can result in fines and contempt of court charges.
Key Pointers for Compiling Financial Evidence
Although it may be tempting, do not estimate your expenses.  If you don't have time to go through a year's worth of bank and credit card statements, hire an accountant or a junior accountant to do it for you.  Accurate information on your expenses is invaluable.
Combine all sources of income and list your salary as the gross pay you receive.  If you have a side job or a shared family business, be sure to include the income from those.
Even tax-deferred or tax-free assets should be taken into account.  Just because you don't pay taxes on them doesn't mean you don't have to report them on your financial statement. Also, unofficial loans should be reported, such as money you borrowed from a friend or family member.
Areas in Your Divorce Where Financial Records Have an Impact
A divorce comprises four essential elements: property division, custody, alimony, and child support.  Three of the four elements are directly related to the financial aspect of the participants; therefore, just about everything in a divorce relies on the financial holdings of the parties who are separating.  One could offer that even when considering custody, financial matters were important because to have control (shared or total), having a safe place to live and economical means must be demonstrated.
Talk to a Divorce Attorney to Help You Use Financial Records To Prove Your Case or Negotiate a Settlement
As you can see, the required list of documents is daunting.  We can help you track down and organize all the financial information you must supply to the court while strategizing a plan to put you in a good place regarding a settlement. At The Montanari Law Group, our divorce attorneys empathize with your situation.  We know that behind every document is a story of a dream that has now fallen apart in Haledon, Clifton, Verona, Little Falls, Hawthorne, Nutley, Passaic County, and throughout New Jersey.  It isn't just about the money.  It's about moving forward out of an impossible situation.
If you are ready to begin closing this chapter of your life and if you want to see exactly what needs to be done next, get advice, enlist skilled representation, and have a partner in handling your divorce-related legal concerns, call us at 973-233-4396 for a free consultation.