Top 10 Missteps to Watch Out for in Divorce in New Jersey
Misunderstandings, Wrong Beliefs, or Ignorance Can Lead to Mistakes When Facing a Divorce Process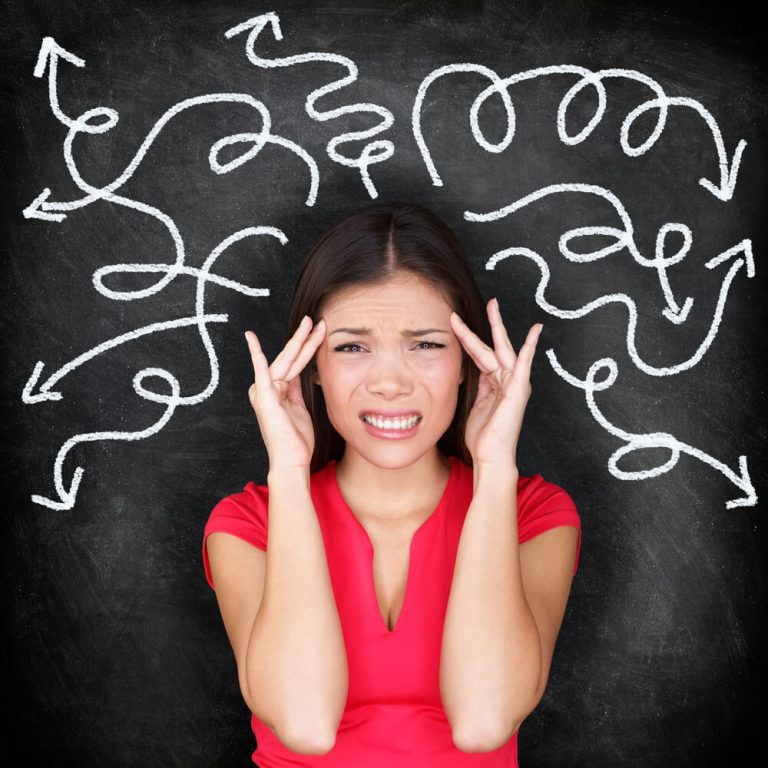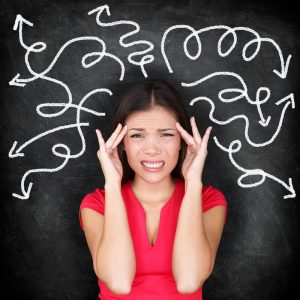 Many consult divorce attorneys after they have ended their marriage, looking to rectify poorly executed divorces built on weak foundations and riddled with complications. Many people suffer needlessly during divorce, often due to preventable underlying factors and causes. By educating yourself on the most common mistakes, you can move forward with an organized, detailed, and fair divorce. Some areas where mistakes hurt most are children, finances, inadequate provisions, the absence of guidelines, and subsequent disagreements, to name a few.
A divorce agreement that lacks structure or leaves room for weak spots can become a burden in your future. Some missteps may be minor, but most can cause hardship or open entirely new battlegrounds between divorcing or divorced spouses. You can avoid returning to litigation after your divorce is finalized if you avoid these common mistakes.
#1 Listening to Family or Friends "Legal" Advice
Although the intentions may be genuine, basing decisions regarding your divorce on the opinions, advice, or experiences of family members, friends, and other acquaintances can actually complicate matters instead of improving them. There is a great deal of complexity surrounding divorce law, it changes frequently, and every divorcing couple and case is unique. Turning to family and friends for support is expected, particularly during emotionally and mentally trying times, as is the circumstance of most divorces. Still, a skilled New Jersey divorce attorney is better equipped to answer initial questions and concerns during your consultation and provide legal counsel and guidance throughout the divorce process.
#2 Emotions Taking Over During Mediation or Litigation
Divorce can often bring with it a flood of emotions and residual feelings from a marriage. Nevertheless, mediation and other divorce proceedings are not the appropriate places to deal with the mental and emotional stress that may arise during divorce since they can complicate and even serve as roadblocks. Therefore, it is best to keep emotions off the table when mediating.
When one spouse is nasty or spiteful, it can trigger arguments, slow the process, and make things needlessly painful. You are not responsible for your ex-spouse's actions, but you can avoid argumentative discussions by not replying with or responding to negative comments. Moreover, divorce attorneys are familiar with all types of separations and divorces and know how to keep discussions focused with professionalism while maintaining order and decorum. Lastly, when a spouse is disrespectful to the other during the divorce, it can harm them in litigation, and it can also be harmful to their children.
#3 Absence of  Solid Agreements Concerning Your Children
When a divorcing couple shares children, it is all the more important to be respectful of one another and keep emotions to a minimum as the shock and stress of these life changes also affect children. Children will also have to adapt to living in a new space and traveling between two homes, and there is a potential for a change in school districts. These matters need to be not only considered but made a priority when arriving at a divorce agreement and custody agreement. The better planned and detailed the agreement, the less stressful the adjustment for all parties involved. In addition, a well-thought-out divorce will make future issues less likely to arise. Hiring an attorney knowledgeable in divorce and family law in situations involving minor children is wise.
#4 Hurrying Through a Divorce
Sometimes a swift divorce may seem like the better option to save on fees and expenses. A divorce filled with standstills, fighting, and without compromise can lead to problems and be expensive; however, so too can a rushed divorce. A hurried divorce often leads to many overlooked items, such as defining who owns which assets. In addition, one spouse may attempt to hide or conceal certain assets. Such issues should be investigated and divided correctly with both parties represented by legal counsel.
#5 Fighting Over The Family Home
A house may be more desirable to one party than the other, making the division easier. However, it is crucial to think ahead. Will you be able to bear the ongoing costs of taxes, mortgage payments, energy bills, and other fees associated with the house and property if you get the home in the divorce? Depending on retirement accounts for the immediate future is not practical and cannot cover expenses and upkeep forever. Be sure you have a plan to handle these costs or be open to discussing alternative options for the asset. An attorney can help you deliberate this critical decision and others.
#6 Failing to Financially Plan for Post-Divorce Life
A divorce is a challenging emotional and financial time, so it's imperative to map out a plan for your future finances and be prepared. Make sure you examine your current financial situation, determine where you will be in the future (post-divorce), and what realistic goals you can set. You may have to adjust your financial objectives and expectations after your divorce.
#7 Seeking Revenge Through Divorce
When a spouse sets out to get revenge for pain and suffering endured during the marriage or if one spouse is already dating, it can fuel the divorce with rage. The idea of hiring a shark attorney may initially seem appealing. Still, it can be prohibitively expensive, and it may also undermine the needs of the children involved in the divorce.
#8 Closing Off to Compromise
If one spouse insists that everything go according to their wishes, a divorce will not move forward quickly. The divorce can also become mentally and emotionally draining in these scenarios. Furthermore, divorce costs will only rise the longer it takes to finalize. Finalizing your divorce can signal the start of your healing journey, but both parties must be willing to give and take to arrive at the finish line. One should note that giving in to endless demands from one party is not a compromise. Your lawyer can step in and help highlight areas where compromise is needed, advocate on your behalf, and utilize bargaining points.
#9 Picturing Unrealistic Expectations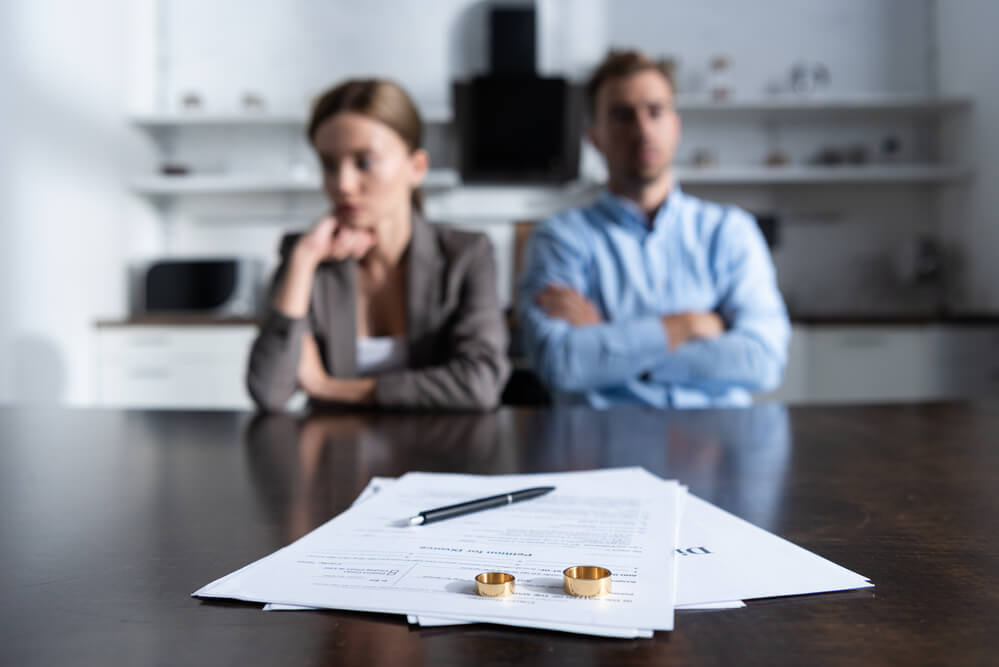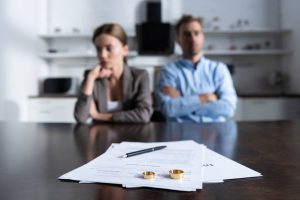 You should be open and honest with your attorney and with yourself during a divorce. Creating a key list of goals you want to accomplish or settle by the end of your divorce is not harmful so long as you are practical and objective. When unrealistic expectations are set, for example, financially, they can not only cause upset and disappointment but may also lead to additional troubles in the future. There will now be two homes with separate expenses, whether the couple is alone or with children, but everyone's income will remain the same. An attorney should undoubtedly be consulted about child support and alimony possibilities and, whenever viable, pursued.
Alternatively, your lawyer can help you understand what to expect if you need to provide support for your spouse and children. From either perspective, it is crucial to have a realistic understanding of finances related to the situation regardless of whether you will be receiving or supplying. In a divorce, avoiding these truths could result in poor financial planning and debt for either party.
# 10 Improperly Handling Joint Bank Accounts
On the topic of finances, it is essential to discuss joint accounts. Married couples often have at least one, if not multiple, joint banking accounts. Although you may still have collective responsibilities related to finances, it is still advisable for you to open your own separate account through a financial institution. You may use this account for individual finances, expenses, direct deposits, and bill pay. It is common for attorneys to witness cases where one spouse overlooks or is unaware of the balance. Unfortunately, all too often, such oversights are exploited by other spouses.
Your attorney can inform you further on this matter and how to protect yourself and your finances. Note: If your soon-to-be former spouse has started moving most or all funds out of joint checking into their private accounts, it is important not to panic but to quickly relay this information to your trusted attorney as soon as possible. You or your attorney may use the funds taken from joint accounts as a negotiating chip or as an advance on your property division share during a divorce.
Seek Help from Experienced Divorce Lawyers to Take Safe Steps in Your NJ Divorce
It is prudent to remember and avoid these common New Jersey divorce mistakes. However, note that there are a number of other mistakes that can still negatively impact your divorce case. The delicate matter of divorce requires a knowledgeable, trustworthy attorney with a strong case record with whom you are comfortable discussing the personal details of your divorce.
We at The Montanari Law Group are passionate about developing open, dynamic client relationships as we counsel our clients throughout their divorce cases and handle all of the details to avoid future complications and missteps that may detrimentally impact our clients' lives once the divorce has been resolved. If you are undertaking the divorce process, please get in touch with our offices to arrange a free consultation with an experienced and competent NJ divorce attorney. Our law firm assists divorcing spouses throughout Passaic County and Northern New Jersey in towns such as Verona, Ridgewood, West Milford, Haledon, Totowa, and Wayne. Call today at (973) 233-4396 to learn more.