Strategies for Lowering your Divorce Costs in New Jersey
Cost-Conscious Alternatives to Reduce Time and Money in Your Divorce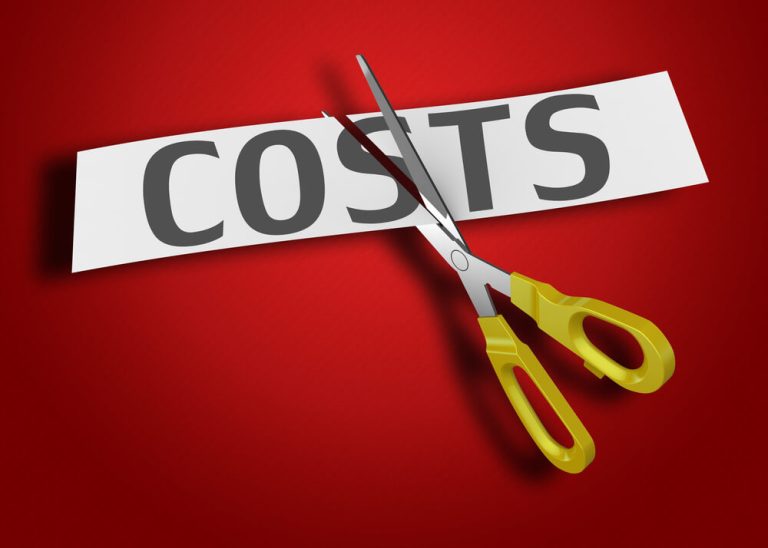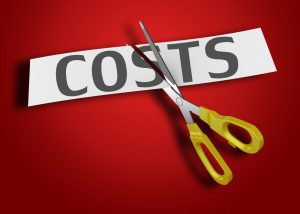 A divorce can be heated and messy or civil and calm. There is a lot to determine when you are getting a divorce, and the more contentious your separation is, the more expensive it will be. There are some ways to reduce the cost of divorce and still separate harmoniously.
When Seeking Resolution, Choose Carefully
Very few divorces in New Jersey are settled in court through litigation. The cost is high, the proceedings are on public record, and since the court's dockets are full, it could take several months to get an appearance.
When prioritizing cost concerns, mediation is an excellent alternative to negotiating your divorce. You and your spouse hire a mediator who will help you settle your divorce as quickly and painlessly as possible. The mediator cannot offer any legal advice, so it is a good idea to have your lawyer consult you outside of the mediation room. A mediator cannot prepare the paperwork that must be submitted when your divorce is completed, so your lawyer can also help with that.
What does a mediator do? A mediator knows New Jersey divorce law and facilitates an amicable separation between you and your ex, including spousal support and equitable distribution of assets and debts. This is an excellent option for couples who can negotiate pragmatically without arguing and grandstanding. The mediator examines the evidence and makes suggestions without offering legal advice, which can be accepted or rejected by either side.
If you can keep the process moving, mediation is by far the most budget-friendly option. You and your ex contributed to the mediator's fee, and while you have your lawyer, you will not be meeting with them as much as if you were at trial. The result is non-binding, so you can always try again.
Somewhat similar but also a distinct cost-savings option, Collaborative Divorce is more formal than mediation. The participants must sign a document agreeing to resolve all issues and reach a settlement. The proceedings are private and can be scheduled according to everyone's availability. Each party is helped by a specially trained divorce lawyer who can offer them legal, practical, and financial advice. They can also use financial advisors, accountants, counselors, etc., but a decision on every aspect of the divorce, such as spousal support and equitable distribution, must be resolved, and the result is binding. If a decision cannot be reached, the case will go to court, and new lawyers have to be hired. This is frequently a motivation to get an agreement.
The final cost-conscious alternative approach to resolving your divorce, arbitration is the most similar to litigation. The arbitrator's role is identical to that of a judge because arbitrators hear statements and review evidence. The lawyers are allowed to present a summary, and the arbitrator decides. One of the most significant advantages is that the parties choose the arbitrator. Usually, the arbitrator will set up a block of days to meet in all-day sessions or several days with a block of time for each day. The decision is legally binding.
Other Cost-Saving Divorce Tips
Organize Your Financials with Your Wallet in Mind
Most of the divorce settlement topics regard financial matters. The more organized you are financially, the less billing time your lawyer will charge you for doing something you were more than capable of doing. Moreover, you must know where the household stands financially. You will need three years of tax returns, three recent pay stubs, and three months of debts such as mortgages, car loans, bank statements, credit card statements, retirement statements, life insurance, and checking/savings. Divide as much as you can between the two of you. Sometimes there are items of great sentimental value, and one party will become adamant about that object to exercise control over the situation. Try as hard as you can to avoid long, drawn-out arguments over Grandma Betsy's silver coffee set and Aunt Nonnie's porcelain dishes. It is a painful process, but it will become painfully expensive if an agreement can't be reached because the meter is ticking.
Do Not use Your Lawyer as a Therapist
Your lawyer cares very much for your well-being and input, but their job is to get you to the other side of this divorce unscathed, not solve your emotional and psychological problems. Keep your focus on the issues at hand. You are paying for their time to manage your legal business. Also, instead of making multiple phone calls or sending an email every time you think of something, make a list, and when it is longer than 10 items, it is a good idea to communicate all of them at once instead of one or two at the time.
Educate yourself
Research alternative divorce options, know the things you want to prioritize with your lawyer, and hire appraisers if you need them. If you are well-organized, your lawyer will spend less time getting everything together. Learn as much about your divorce, legal steps, and alternative actions that can be taken to make good decisions and avoid costly mistakes preemptively and proactively.
Consider litigation as a last resort.
Divorce trials can take much longer than alternative divorce methods. There are witnesses to depose, specialists to hire and interview, forensic accountants, etc. Litigation can drag on for an undetermined amount of time. Some people feel the need to expose their ex's failures or infidelities in open court instead of focusing on closing a chapter and moving on.
Trust Your Lawyer for Divorce Advice
Lastly, do not follow divorce advice from family members, coworkers, or friends. As well-meaning as they all are, unless they are an expert divorce lawyer or judge, listen politely and proceed to hit the mental delete key. They mean well, but every case is different, and your best bet is to stick with your lawyer's advice.
Consider Your Short-Term and Long-Term Financial Goals with a Skilled NJ Divorce Lawyer
No one wins in a divorce; the best that can happen is to come out on the other side unscathed. Settling is a hard process. Mediation is hard, and litigation is hard; pick your hard. A trial requires more time and deeper pockets, while alternative solutions are by no means easy, but less expensive. Save yourself money and heartache by listening to your lawyer. Contrary to popular misconception, lawyers are not money-grabbing, greedy people. To be a good lawyer, you must be in it to help others.
Choose a skilled divorce lawyer from the Montanari Law Group to help you settle your divorce in the most professional and expeditious way possible. Our New Jersey divorce lawyers are well-versed in all forms of divorce, and have devoted our entire careers to practicing law because we are passionate about helping people like you.
Call us toll-free at 888-877-7985 or (973) 233-4396 for your free confidential consultation. We help clients prioritize their financial needs and futures in every step of the divorce process in West Milford, Hawthorne, Nutley, Millburn, Caldwell, Hackensack, South Orange, Wayne, and other towns throughout Essex, Hudson, Bergen, and Passaic County. You can also contact us online. It's time you started to get on with your new life, and we can help you assess the best options for doing just that.