Theft By Extortion Lawyers in Passaic County, NJ
Defense Lawyers Helping those Charged with Theft by Extortion in Paterson NJ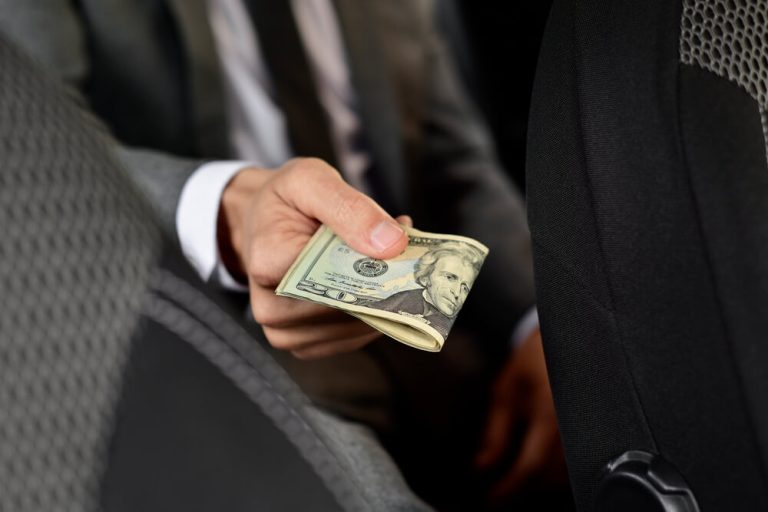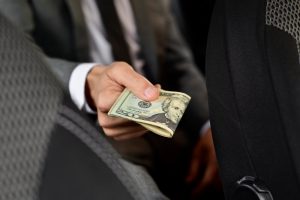 Theft by extortion is a very serious charge in New Jersey law. Threatening someone to obtain money or property is also known as "blackmail."  When someone makes threats of physical harm, threats to disclose what could be perceived as reputation-damaging information, or by pressing false charges, these are all considered extortion.  If you have been accused of theft by extortion, you should meet with a criminal law attorney immediately, as your immediate and long-term future may be on the line if convicted.
When facing accusations of theft by extortion in New Jersey, you do not have to handle the burden on your own. Contact The Montanari Law Group for an in-detail case evaluation by an experienced criminal defense attorney with proven experience and knowledge of the elements of extortion that knows how to prepare a solid defense. Our lawyers can provide you with the information and guidance you need. If you enlist our help, we will diligently work to resolve your case as we have done for so many clients charged with crimes in Woodland Park, West Milford, Wayne, Clifton, Totowa, Ringwood, Haledon, and across Passaic County.
Contact us online or by phone at 973-233-4396 to go over your charges with a criminal defense attorney in a confidential and free consultation.
New Jersey Theft By Extortion Offense Legal Aspects
There are several components to New Jersey's theft by extortion law (NJSA 2C 20-5).  If someone threatens to hurt you physically or restrains you from receiving monetary payment from you, that is extortion. Threatening to falsely accuse someone or cause other charges to be pressed against them is illegal.  For example, if your ex-partner accuses you of domestic violence after several threats demanding various sums of money you hadn't paid, that is extortion.  This is a particularly dangerous kind of extortion because the accusation could lead to actual charges, and if children are in the home, further action could be taken.
Extortion can also occur when someone threatens to testify, not testify, or tamper with witnesses unless payment is made for civil or criminal court. When someone threatens to disclose private information (secrets), whether they are true or not, and they would cause you to be subject to ridicule hate, or it could tarnish your reputation in the community, as well as affect your business or job, and impede your normal practices, that is extortion.  For example, if you own a restaurant and someone threatens to post negative reviews about the kitchen's cleanliness or the waitstaff's temperament unless you pay what they are asking, that is extortion.
When someone threatens to organize or draw out a boycott, strike, or other public display, such as a protest, with the only purpose being to cause damage to your business, it is extortion.  For example, if you own a clothing store and a group of protestors show up to accuse you of slave labor practices to manufacture your clothes, and you are approached by someone who is demanding payment, or they will make sure the protests continue until you are out of business, that too is extortion.
As an official, if you act or choose not to act, or if you cause another official to do the same in exchange for money, that is extortion and violates the governing law.  Extortion is also when harm is done to you that doesn't directly benefit the person who did it but was affected to harm you materially.  Computer viruses, vandalism of private property, and destruction of your property, among others, when payment is demanded, are examples of this extortion.
Four Elements of Extortion in NJ Law
The following four elements of extortion must be proven beyond a reasonable doubt:  the defendant got money or property from you, the money or property was handed over under duress because of threats made by the defendant, the defendant made threats to obtain money or property, and the demand for money or property is not lawful.
Learning about Theft by Extortion from a Previous Court Case
In State McKiver, three different men approached Edward Frielinghaus in 24 hours, demanding that he pay $10,000 for some jewelry that supposedly was delivered to him.  He was threatened with weapons and the possible execution of his daughter and grandchildren. The men carried a white envelope with the initials "J.D." and referred to a "contract" having to be carried out should the funds not be paid.  The third man who met Mr. Frielinghaus was arrested by the police, who were conducting surveillance of the encounter.
McKiver was convicted of attempted theft by extortion.  He appealed the decision claiming that he could not be responsible because all evidence of what happened with the other two men was hearsay.  The court said that besides the testimony about the two other men, there was independent evidence when McKiver displayed the same white envelope with the initials "J.D." and his statement to Frielinghaus that if the money wasn't paid," We will have to go through with the contract," thusly demonstrating that McKiven was associated with the other two men.
Theft by Extortion Punishments in New Jersey
There are varying degrees of theft by extortion charges.  A disorderly persons offense for extortion of an amount less than $200 can carry a sentence of up to 6 months in jail.  A 4th degree extortion charge is for cases involving $200 to $500, and includes penalties of up to 18 months in prison.  A third degree extortion charge is for issues involving vehicles, guns, boats, pets, or airplanes, and funds for $500 up to $75,000.  One can receive a prison sentence of 3 to 5 years in prison.  The extortion charge tops out at second-degree and is anything above $75,000 or a kilo of a controlled substance.  The prison term for 2nd-degree extortion is 5 to 10 years and falls under the No Early Release Act (NERA), which requires that 85% of the prison term be served.
Wayne Theft by Extortion Defense Attorneys
Extortion is a serious crime, and its consequences are severe.  It would help if you had someone who would go to bat for you in court.  Someone who knows the law and can work aggressively to take apart the prosecution's case and, when possible, get the charges against you dropped or reduced. Don't delay any further. Contact an experienced criminal defense lawyer at The Montanari Law Group who can apply years of knowledge and legal skill to devising the right defense in your case.
The sooner we can get started on your case, the better.  We can provide you with excellent representation tailored to your unique situation and based on the evidence, allegations, and issues we can find and use to your benefit. If you have been charged with extortion in Little Falls, Hawthorne, Passaic City, New Milford, Wanaque, or another Passaic County town, call our offices at 973-233-4396 or contact us online for a free consultation.