Little Falls Terroristic Threats Lawyers
You Need an Aggressive Defense if You Have been Charged with Terroristic Threats in New Jersey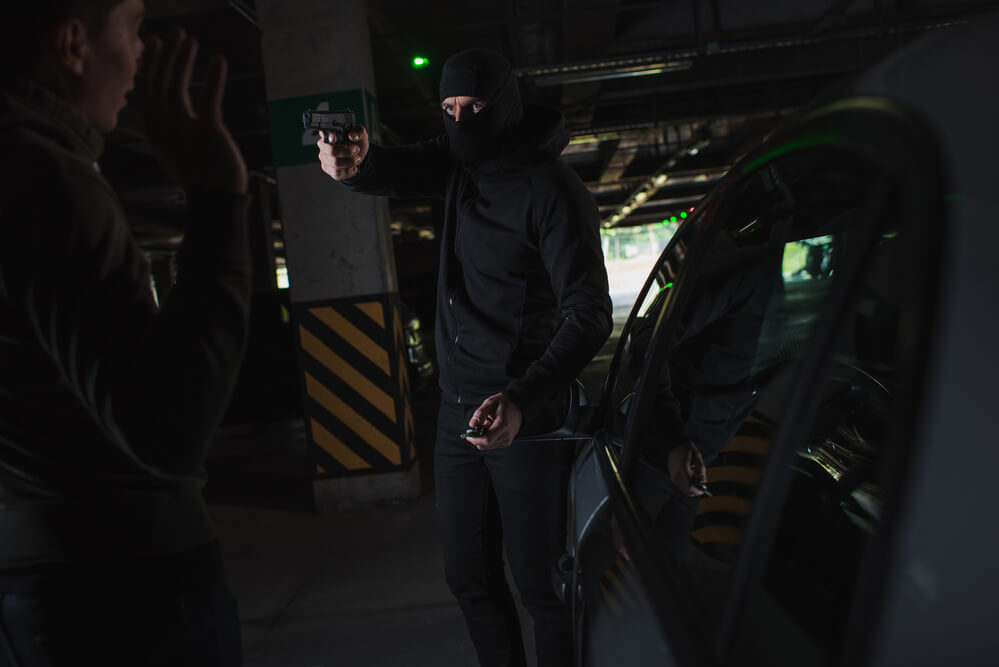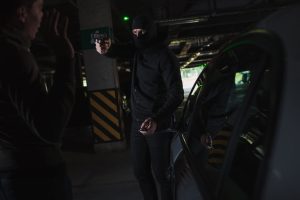 Unfortunately, the world is becoming a much more violent place. Tolerance is at an all-time low; threats can surface when tempers flare. Whether it is the coach at your child's soccer game or the person who took the parking space you were eyeing, getting in their face and yelling threats of violence such as," I'm going to knock you into next week!" or "I'm going to kill you!" are taken very seriously in the state of New Jersey. The crime of making terroristic threats could mean a hefty fine and possible jail time.
The majority of cases involving terroristic threats are regarding domestic violence. Threats of bodily harm to the victim or their family member can constitute terroristic threats. As long as the threat produces fear in the victim that actual violence is a distinct possibility, it is considered a terroristic threat. Bomb threats or other threats of violence that cause people to evacuate a building or places of assembly are considered terroristic threats. The penalty for committing that offense is more significant when the threats are made during a national, state, or county emergency.
If you have been charged with terroristic threats, we urge you to call the skilled criminal defense lawyers at The Montanari Law Group. Our team of criminal defense attorneys has extensive experience navigating the legal apparatus and creating defenses to prevent convictions in terroristic threats cases involving those we represent. Our firm defends clients in Paterson, Caldwell, Wayne, Ringwood, Clifton, Prospect Park, Montclair, Little Falls, and towns throughout Passaic County, New Jersey. We fully know that making a criminal threat is cataloged as a severe crime with lasting implications for your future. Call us at (973) 233-4396 if you need assistance with a criminal case; we can review your situation's specifics and consider options to build a strong defense.
Actions Considered Terroristic Threats Under New Jersey Law
Several actions constitute terroristic threats, and they are punishable as crimes when there is a clear intent to intimidate or cause harm to the victim or their property. If there is a legitimate reason for the victim to be concerned and fearful for their well-being, then a terroristic threat exists. It must be a severe and hostile statement of intention, not just a quick pedantic response to a situation. For example, if someone says, "If you file for divorce, I will kill you," that is a clear threat. If someone is at a friend's house and there is roughhousing as they try to push them into the pool, and the person says, "If you do it, I will kill you," it is plain that the "threat" is made in jest.
If you threaten violence and it causes the evacuation of a building or a facility of public transportation, such as an airport or bus station, you can be charged with terroristic threats. Bomb threats that are called at public schools are an example. In a few cases, disgruntled former public employees have acted similarly. Scaring or terrorizing a person with a threat of imminent death or severe injury and the victim believing the threat will be carried out in an immediate manner that causes major public inconvenience is considered a terroristic threat.
Required Criteria to Determine Culpability for Terroristic Threats in NJ
Three conditions must be met. The first is that you made a threat. The next is that it was insinuated that you would commit an act of violence. The last is that your threat is intended to torment and terrorize your victim. Again, the threat must be considered a viable statement of imminent violence against the victim. The threats may involve physical injury, damage or destruction of property, or harm to someone close to the victim, such as a partner or family member. As long as the circumstances of the threats are reasonably believable and could be carried out by the offender, they can be labeled terroristic threats.
Consequences for Terroristic Threats in New Jersey
This crime has two classifications, one in the second degree and one in the third. The greater charge is rarely used as it is applied only when a threat is made to a public building during a national, state, or county emergency. A second-degree charge carries a maximum fine of $150,000 and possible imprisonment for five to ten years. When charged with a third-degree felony offense, they can be charged a fine of up to $15,000 and possible jail time of up to five years.
Connection Between Terroristic Threats and Domestic Violence/Restraining Orders

To prevent possible physical harm, a victim may file for an order of protection for terroristic threats. If the restraining order is in place and is violated because the threats continue, the victim can notify the police, and the offender can be held in criminal contempt. Harassing text messages, voicemails, or insistent calls with threatening, violent language can lead a victim to press charges of terroristic threats.
Is PTI an Option Even for Domestic Violence Terroristic Threats Offenses?
PTI (also known as Pre-Trial Intervention) allows first-time offenders to avoid having a criminal record or face jail time. Third and fourth-degree offenders are eligible for the program. PTI requires a year of probation, community service, and social services such as anger management classes. After completing all of the program's requirements, the defendant's charges are dismissed. It is essential to keep in mind that eligibility for PTI does not mean an individual is automatically allowed into the program. The prosecutor must review the offender's application thoroughly. A domestic violence charge automatically makes the defendant ineligible for the program. Also, anyone with a TRO (temporary restraining order)  or a FRO (Final Restraining Order) will not be considered. If you were charged with any crime related to domestic violence, you would not be admitted into the program.
Ask Our Terroristic Threats Lawyers to Review Your Case Today
Sometimes situations get out of hand. We say things in the heat of the moment without realizing the level of fear the recipient of our tirade is experiencing. Threatening someone with bodily harm that is interpreted as legitimate is against the law. It may not have been your intention, and we understand that. The lawyers of the Montanari Law Group can offer you excellent advice and guidance during this time in Totowa, Verona, Hawthorne, Woodland Park, and other communities in Passaic County. We are criminal law attorneys who know what it takes to put you in the best position in terms of the charges against you. We work arduously to build your defense and fight for the most favorable outcome.
If you or someone you know has been charged with terroristic threats, now is the time to request a free consultation with us and get started on your defense. Call us at (973) 233-4396 or fill out a contact form, and we will reach out to you shortly.