In a Virtual Era, Online Divorce Becomes an Option
Internet Users Now Have Countless Opportunities Thanks to the Digital Revolution, Including the Option to File for Divorce Online in New Jersey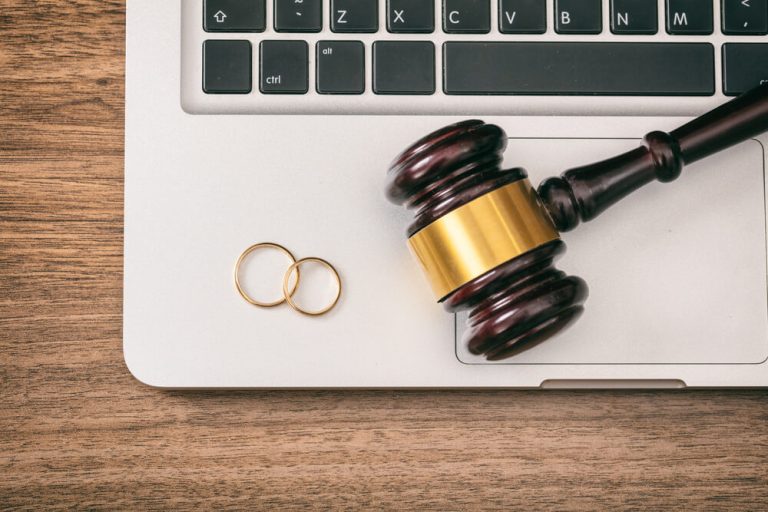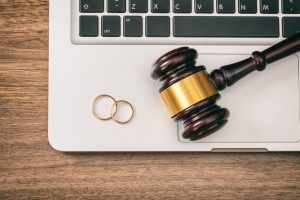 It's getting easier to get divorced in New Jersey. Now, online divorces are one of the most cost-effective and expeditious ways of terminating your legal union in the state. If you are pursuing an uncontested divorce, meaning that both parties are amicably moving forward with ending the marriage, completing the process online may be a good option for you. While a growing number of online businesses offer the service of helping you gather and file your documents with the court, there is definite benefit to having an experienced family law attorney guide the process of online divorce in person. In addition to providing invaluable legal support, they can act on your behalf if the court requires additional information. Contact The Montanari Group today to schedule a free and confidential consultation regarding your divorce, and read on to learn more about how an online divorce poses a number of key questions and implications to thoroughly consider before you decide how to move forward with your uncontested divorce.
Can I Really File a Divorce Online in NJ?
Online divorce is a straightforward way to prepare paperwork for an uncontested divorce. While this method does not result in the spouses receiving the final divorce order online, it is an expedited way to prepare all necessary paperwork for the settlement. While many online divorce preparation providers offer guidance in getting the documents ready, there are important elements that may slip through the cracks; for this reason, it is better to have a family law attorney help with the process.
Breaking Down the Steps of an Online Divorce
Online divorce is an easy way to file for divorce and document a marital settlement agreement. As such, the first step is to file for divorce online. Joined with this process is serving your spouse a notice of the divorce filing. Because a divorce must be uncontested in order to be completed online, which is to say that both spouses are in agreement with the decision to divorce and the terms, it is likely that providing notice to your spouse will be a formality. Next, you'll either seek legal support to negotiate the terms of your divorce or do it yourself. This includes how assets will be equitably and fairly divided, including financial assets, properties, retirement funds, healthcare benefits, investments, and more. It also includes determining whether one spouse will provide spousal support to the other to maintain their marital standard of living on a temporary or permanent basis. If the couple has children, a custody agreement that includes detailed parenting time agreements will also need to be included to be considered complete. Knowing what is and is not a marital asset, let alone negotiating how to fairly split assets, is a lot to ask a couple who is also undergoing the emotional and financial upheaval of a divorce, no matter how amicable. For this reason, we highly recommend that a professional divorce attorney support the process so that areas that are often overlooked by the couple are addressed before a final court order is in place that is difficult to change.
How Much is an Online Divorce?
An online divorce generally costs a few hundred dollars, which is paid to the document preparation service. This does not include court filing costs.
Know the Requirements for an Online Divorce in New Jersey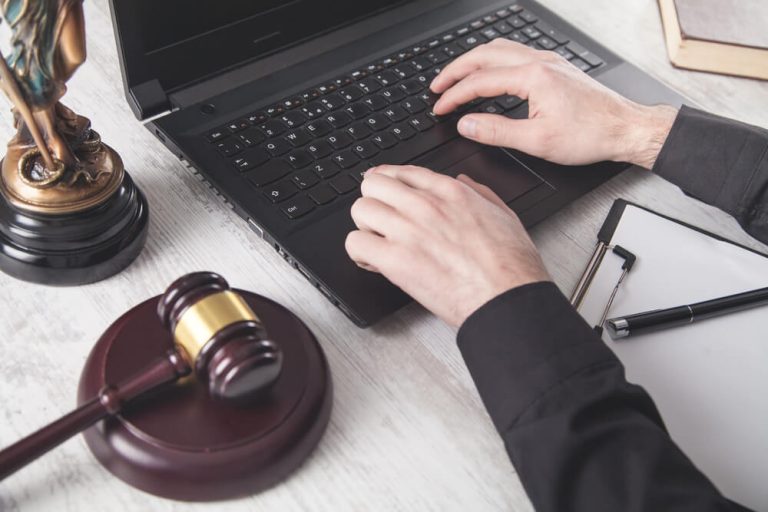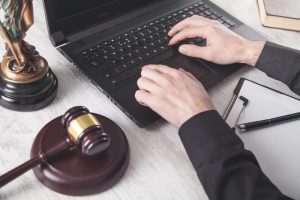 A complete marital settlement agreement that meets all of the Family Part court's requirements must be submitted for an online divorce to be accepted. This includes separation of assets, alimony proposition, and custody agreement. If all documentation is up to the standards of the court, the couple does not need to make a court appearance. Instead, the divorce will be granted "on the papers," meaning that what is included in the submitted documentation will serve as the basis for the divorce order.
Is Online Divorce a Time Saver?
Because the couple can gather the required documentation through online divorce support services and submit a finalized marriage settlement agreement to the Family Court, the process of online divorce can be quite expedited. How quickly a divorce order is received from the court depends on their workload. Of course, this is only if you and your spouse document, consider, and agree to everything in your divorce case. As you might expect, reaching this level of certainty and communion on essential issues and details is a difficult prospect to achieve.
Contact a Little Falls, NJ Divorce Attorney for Questions Regarding the Right Approach to Your Case
Getting an online divorce can be a quick and cheap way to move forward with the legal termination of your marriage, but with those 'pros' exist some 'cons.' Entrusting a serious and complex legal arrangement to a computer service is dangerous. There are many considerations that a couple cannot foresee, and a qualified family law attorney is trained to help spouses work through these issues for their mutual benefit. Additionally, if the court requires additional information or corrections, a divorce attorney who knows the case can respond rapidly on their behalf. If you are interested in moving forward with an uncontested divorce in Caldwell, Paterson, Montclair, West Orange, Wayne, Montvale, and throughout Northern New Jersey, it's worth your while to have a skilled divorce attorney at The Montanari Law Group help you with the process from beginning to end. While time and costs remain low, expert guidance in this life-changing process is priceless. Contact us today at (973) 233-4396 or toll-free at (888) 877-7985 to schedule a free consultation regarding your divorce.