Why You Need a Passaic County Divorce Attorney
Passaic County Family Lawyers handling Divorce Cases in Little Falls, Woodland Park, Wayne, Paterson and across Northern New Jersey for Decades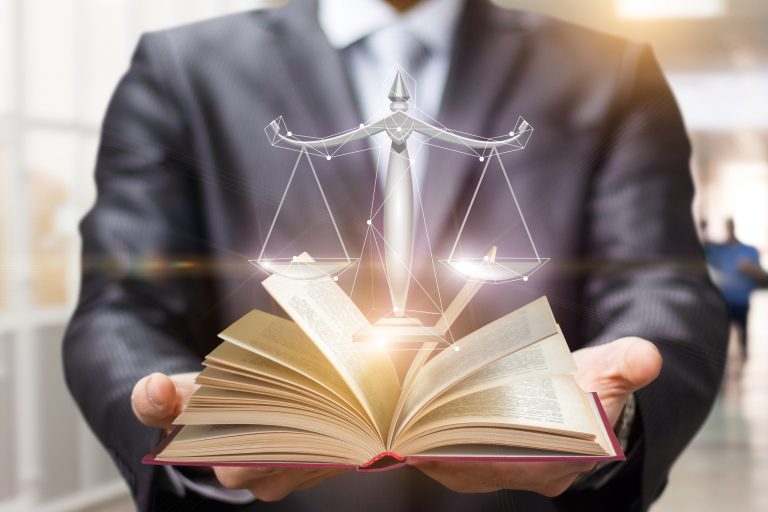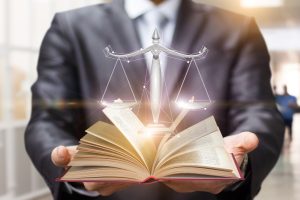 Many people have the misconception that divorce attorneys just make divorces more complicated and expensive. They fight for things that you don't really care about and charge a lot of money to do so. While there are certainly divorce attorneys who fit this description, it is important to remember the many crucial things a good Passaic County divorce attorney can do for you during a divorce, and how the small expense of hiring a divorce lawyer now will probably save you money in the long-term by preventing you from signing unfavorable agreements, or settlements which are downright unfair to you.
A good divorce attorney will also help you to negotiate for the things most important to you in a divorce, and will not "over-litigate" for things which you do not care about, or are willing to make compromises on.
If you are involved in or will be entering into a divorce, it is essential that you have an experienced and dedicated lawyer to help you defend your rights and let you know all of your options. Contact our attorneys at (973) 233-4396 to speak with an experienced NJ family law attorney.
In an age of "do-it-yourself" YouTube videos, here's some reasons why, in divorce, you should never "do-it-yourself".
Child Custody, Child Support, Spousal Support, and Division of Assets
Divorce is not a singular topic. In any divorce settlement, many different critical issues will need to be settled, all of which present different challenges and opportunities, and require specific understanding and experience resolving.
A Passaic County divorce attorney will not only represent your interests when it comes time to value and divide marital assets and debts, they will also have the necessary knowledge and experience to help you resolve family issues like child custody and parenting time, as well as support agreements like child support and alimony. These issues and the resulting settlements will affect your life greatly for years to come, and your divorce attorney will not only be able to help you secure a divorce settlement which works for you today, they will ensure that any agreement you sign will protect your needs and interests in the future as well.
Modifying Divorce Agreements after your New Jersey Divorce
While it is possible to modify divorce settlements after they have been signed and your divorce is finalized, it is only possible under certain specific circumstances. Just because you didn't hire a lawyer the first time around, and the fact that now you are regretting your decision and the resulting agreements is not one of those reasons. This is why it is critical that you sign the settlement that works for you the first time around. Your Woodland Park divorce lawyer will help you to negotiate agreements that are fair to you and represent your unique needs and interests without over-litigating issues which are of little to no consequence and cost you time and money.
Wayne Divorce Lawyers Help You Communicate and Compromise
If you and your spouse are in complete agreement over every last detail of your divorce settlement, maybe you don't need a divorce attorney. But honestly, when are divorcing couples ever in complete agreement about anything? Most likely, you will have some difficulty communicating with your spouse and reaching an agreement that works for both of you. Old arguments surface, and difficult relationship dynamics can make it impossible to settle critical issues like child custody or division of assets by yourselves.
A good Clifton divorce lawyer can help both you and your spouse see past personal disagreements, and reach agreements that are fair and make sense. In the case that your spouse is pressuring you to accept settlements that do not work for you, your divorce attorney will act as an effective buffer between you and your spouse, and will aggressively represent your interests in a court of law.
Passaic County, NJ Divorce Procedures, Filings, and Deadlines
Another reason to hire an experienced Passaic County divorce attorney is the value they can provide you when it comes to meeting divorce court deadlines and paperwork requirements. A misfiled form or a missed deadline can cause your divorce to be thrown out, and forced to start from the beginning. Part of any divorce lawyer's job requirements is understanding exactly how, and when, all of the related documents to any divorce must be filed. Having a divorce attorney whose full-time job is doing exactly these things for you can relieve a great deal of stress from an already stressful situation, and can also save you a great deal of time when it comes to filling out and filing all of the documents associated with divorce.
Contact a Woodland Park Divorce Attorney Today
At The Montanari Law Group, we have extensive experience helping clients in towns like Wayne, Clifton, Woodland Park, and the greater Passaic County area to successfully resolve their divorce and all of the related issues.
We understand how important your children and your future financial security are to you, and we will work tirelessly to ensure that any divorce settlement you sign is equitable, accounts for your specific needs and interests, and protects your financial future for years to come. By communicating honestly and regularly with our clients, we gain the best possible understanding of their unique needs and are thus able to negotiate for the terms important to them without over-litigating for issues that have little importance.
If you are considering a divorce, or are going through a divorce and are interested in retaining legal counsel, we are ready to speak with you today in a free and confidential consultation. Please contact us online, or through our Little Falls office today at 973-233-4396.