Pedestrian Accidents and Injury Lawyers Little Falls Serving Northern NJ
The highest volume of pedestrian crashes occurred in Essex, Hudson, Bergen, Passaic, Middlesex, and Union counties.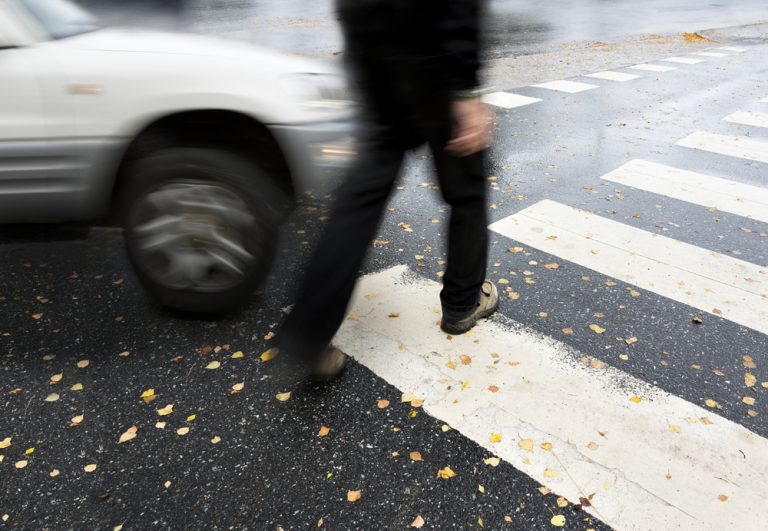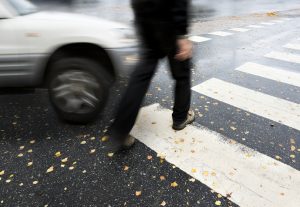 According to New Jersey's Highway Safety Plan FY 2020, the state's pedestrian fatality rate consistently exceeds the national average, which is why in recent years, the state's legislators have made pedestrian safety a major priority. Although this number fluctuates, in a typical year, approximately 30% of traffic-related fatalities are pedestrian-related, and pedestrian crashes represent the second largest category of motor vehicle accident fatalities and injuries in the State. With 45% of recent crashes with pedestrians occurred at an intersection, the most common factor for these pedestrians related accident being "crossing where prohibited" and "running/darting across traffic."
The safety plan also noted that the highest volume of pedestrian crashes occurred in Essex, Hudson, Bergen, Passaic, Middlesex, and Union counties. A high percentage of these crashes involved distracted drivers, drugs or alcohol impairment, and driving at an unsafe speed. Other non-motorists causes for pedestrian accidents are poorly designed or non-functioning traffic signs or signals, poor road conditions such as potholes, improper street lighting, and traffic signs that may be hidden by trees or other foliage.
People often forego seeking compensation for personal injuries because they are unsure if they qualify for financial settlements. The reality is that many of these people do a disservice to themselves by not seeking the advice of an attorney and seeking compensation. If you or a loved one suffered a personal injury caused by another person's negligent or reckless behavior, you likely have a legal claim for which you could seek financial recovery.
The Montanari Law Group provides experienced injury representation from knowledgeable, compassionate attorneys. If you or someone close to you was injured, or you lost a loved one due to a pedestrian accident and require legal advice, use our contact page or call us immediately at (973) 233-4396 for a free consultation.
Why is Distracted Driving So Common in Essex County, NJ?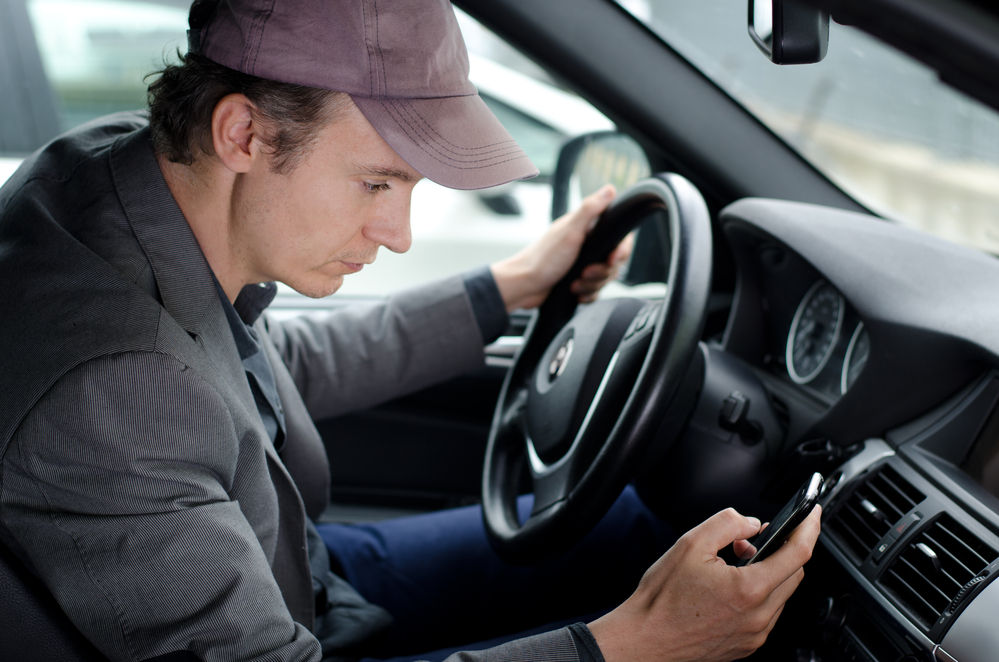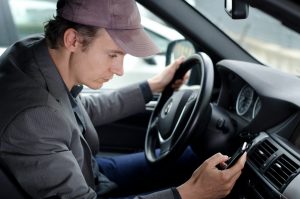 Driver distractions tend to be: visual, cognitive, and manual. In a culture where public transportation is frequently unreliable, Americans rely on their vehicles for basics tasks and everyday business (i.e., commuting to work, shopping, school drop-offs and pickups, doctor's appointments, etc.). Distracted driving can happen when programming the sat-nav/GPS or radio, resulting in traffic violations, sideswipe collisions, being suspected of a DWI/DUI, or additional points or limits on one's driver's license.
Having an experienced personal injury attorney who can gather proof in your case is extremely important. Our attorneys can subpoena cell phone records, accident reports, and tickets issued by the responding police officers to establish that the person was using their phone at the time of the accident. Eyewitness reports of erratic driving, or visual accounts of seeing the person on the phone, may also be used.
Why You Need An Attorney After A Passaic County Pedestrian Accident
Every pedestrian accident injury is different, but an accident victim can maximize their financial compensation and recovery by consulting with an experienced pedestrian accident lawyer as soon as possible.
In situations where both the driver and insurance company agree that your pedestrian injury accident claim is valid, you may be wondering if you really need the expertise and insight of a personal injury lawyer. Unfortunately, insurance companies will want to reduce their financial liability, lowball an unrepresented victim, and try to settle a case for far less than it is worth.
At The Montanari Law Group, we fully understand the range of physical, emotional, and economic damages associated with pedestrian accident injuries. We are well acquainted with insurance companies that will try to reduce the value of your claim and limit their liability for your:
current and future medical bills
physical rehab costs
mental anguish
paining and suffering or emotional distress
scarring and disfigurement
lost wages
loss of quality of life
specialist bills
7 Tips to Protect Your Rights and Maximize Compensation After a Pedestrian Accident
After a pedestrian accident, as long as you are physically capable, you should:
Call the police. If the police do not show up at the scene, you can file a police report online. This must occur within 10 days of an accident
Document the accident scene and your injuries (i.e., photography, video, written notes, etc.)
Exchange contact information with the other party
Obtain accident eyewitness contact information
Seek medical attention immediately to begin documenting the correlation between your injuries and the accident itself
Do NOT sign any insurance company liability release and medial authorization release forms.
Contact an experienced New Jersey personal injury attorney who can gather all additional evidence, such as security camera footage, to prove that you were injured due to another party's negligence.
File a Personal Injury Claim to Hold Negligent NJ Drivers Accountable
If you or a loved one suffered a personal injury from a motor vehicle or hit and run accident while walking that you suspect was caused by a distracted, careless, negligent, or reckless driver, then you may be eligible to receive financial compensation for your recovery. Distracted drivers may be liable for your injuries. You deserve full and fair compensation for your medical expenses, lost wages and benefits, and pain and suffering. All legal aspects of your physical, financial, and emotional losses must be considered to protect your rights and secure justice. Our team of personal injury and civil trial attorneys at The Montanari Law Group is here to help you when it comes to filing your claim and pursuing your fair and full compensation for the damages you or your loved one has suffered.
Contact our Little Falls, NJ Pedestrian Personal Injury Accident Lawyers for a Free Consultation
If you have been the victim of a pedestrian accident or lost a loved one in a pedestrian accident, all legal aspects of your physical, financial, and emotional losses must be considered to protect your rights and secure justice.
At The Montanari Law Group, we take pride in having successfully represented clients across New Jersey, including towns like Paterson, Clifton, Little Falls, Wayne, Woodland Park, West Milford, and the greater Passaic County area. Whether you have suffered a personal injury or have been accused of injuring someone, do not let your injuries or an accusation of criminal wrongdoing change your life.
Contact us online or at our Little Falls offices by calling (973) 233-4396 today for a free and confidential consultation to discuss your individual needs and concerns.