Drafting a Motion for Reconsideration in NJ
Experienced Family Lawyers Advising on the Grounds for Motions for Reconsideration in Paterson, Hackensack, Montclair, and Jersey City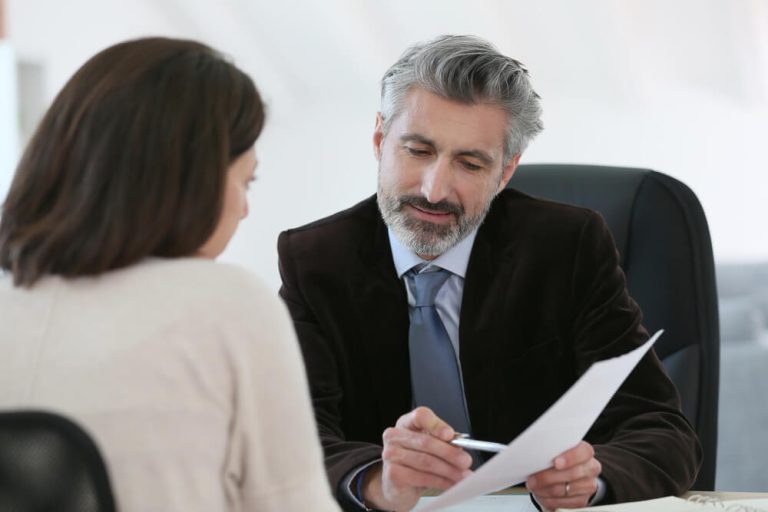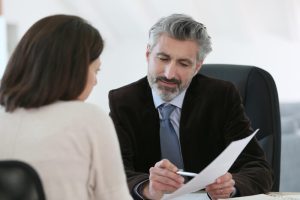 When we go to court for family law matters, we are usually not looking forward to it. Whatever the case may be, we have a lot riding on the outcome. Full of nerves, anxiety and stress, we attend the hearing where we know our lives will be different after the Judge reads his or her decision. Even when we are 99% sure of what the decision will read, there is still that 1% chance that things do not go our way. For those 1% occurrences, attorneys and self-represented litigants have a tool in the arsenal they may not know about. That tool is called the Motion for Reconsideration and it is afforded to us under New Jersey Court Rule 2:11-6.
Our Law Firm believes that there is no one-size-fits-all approach to handling legal cases. Contact us right away at 973-233-4396 to learn more about how we can assist you with a motion for reconsideration in your family law case, as we take pleasure in offering a client-specific approach. The Montanari Law Group is well-equipped to lead you down the right route in Union City, Jersey City, Bergenfield, Wayne, Ridgewood, Passaic City, Woodland Park, or elsewhere in northern New Jersey. We maintain a tight relationship with the client, so they are always aware of the progress. You can rely on us for assistance with all of your family court needs, including drafting motions for reconsideration.
When Should You Use a Motion for Reconsideration?
Motions for reconsideration are used in New Jersey under the right circumstances. However, they cannot be used just because a party disagrees with the Judge's decision. If this were the case, every decision read would quickly be followed by a motion for reconsideration and the courts would quickly be overwhelmed by unnecessary filings. In New Jersey, motions for reconsideration can only be filed if there is a clear demonstration that the judge's decision has fallen into a specified category of error. There is a strict deadline in New Jersey of 20 days after the decision that the motion must be filed. However, there is no time limit in filing motions to reconsider if you are asking the court to reconsider an interlocutory order, or an order that does not determine the final decision of the case.
Which Circumstances Require a Motion for Reconsideration?
The circumstances in which a motion for reconsideration of a decision must contain is defined in rule 4:49-2. The first category is that the trial court's decision, as expressed by the trial court, is based upon "a palpably incorrect or irrational basis," meaning that there is a clear error in the reasoning used by the court in arriving at their decision. The second category is that the court did not consider certain evidence that had significant probative value when they arrived at their conclusion or decision. It must be obvious that the evidence was not considered by the court. These two categories are disjunctive, meaning that the court decision and the circumstances surrounding it must fall within one of these categories.
Main Purpose of a Motion for Reconsideration
The narrow and well-defined categories that a motion of reconsideration is used allow for Judges to issue decisions and determine outcomes without fear of being proved wrong. It also allows relief for litigants subject to a clear abuse of discretion by Judges or gives them relief in case the Judge misses an important aspect of their case.
What Does Calbazana v. Cooper Teach Us Regarding Motions for Reconsideration?
In Calbazana v. Cooper the Appellate Division of New Jersey Courts agreed with the trial court in denying the defendant's motion for reconsideration and awarding attorney's fees to be paid to the plaintiff in the amount of $1,995.00. At the trial level, the defendant filed a motion for reconsideration because the defendant believed that the court failed to consider relevant aspects of the law when they ordered the defendant to pay a certain amount of the litigants' child college expenses. The Appellate Division expressed in their opinion that motions for reconsideration can only be heard if the circumstances of the case fall within one of two categories defined in Rule 4:49-2.
How to Write a Motion for Reconsideration
There are certain formalities that must be followed when writing a motion for reconsideration. These formalities include stating your name, the judge's name, the decision, and the case number that you are referencing. Courts may provide a specific form that must be completed in order to file the motion to reconsider with the clerk's office, but if they do not, it would be extremely difficult to file a motion like this on your own.
However, the most important aspect of your motion for reconsideration are the grounds on which you believe your motion should be granted. This is also the reason why an attorney that has filed these specific motions before must be retained. The grounds in which these motions require to be granted are very specific, and extremely narrow. Therefore, an experienced attorney will allow for a higher chance at success when filing a motion for reconsideration.
Get Help Supporting Your Motion for Reconsideration from Our Family Attorneys in Passaic County, NJ
Hiring an experienced, reliable, and skilled attorney to file your motion for reconsideration is absolutely essential. Without a proper understanding of when and why a motion for reconsideration is used, the judge may not only deny your motion, but they may also order you to pay the attorney's fees for your adversary, as we saw in Calbazana v. Cooper. If you are in need of assistance with a motion for reconsideration in all of Northern New Jersey, including Wanaque, Hawthorne, Hoboken, Clifton, Haledon, Totowa, and Newark, contact The Montanari Law Group, LLC, to speak with a lawyer free of charge. An attorney at our office that is experienced with these motions will be able to explain to you that there are very specific situations (that are somewhat rare) in which a motion for reconsideration will be granted. We can also help you with every step in the process of submitting, supporting, and having your motion approved in court. Call 973-233-4396 or contact us with our convenient online option today.