Little Falls Obstruction Defense Attorneys
Explore the Possible Consequences and Defense Options for Obstructing the Administration of Law in Passaic County, NJ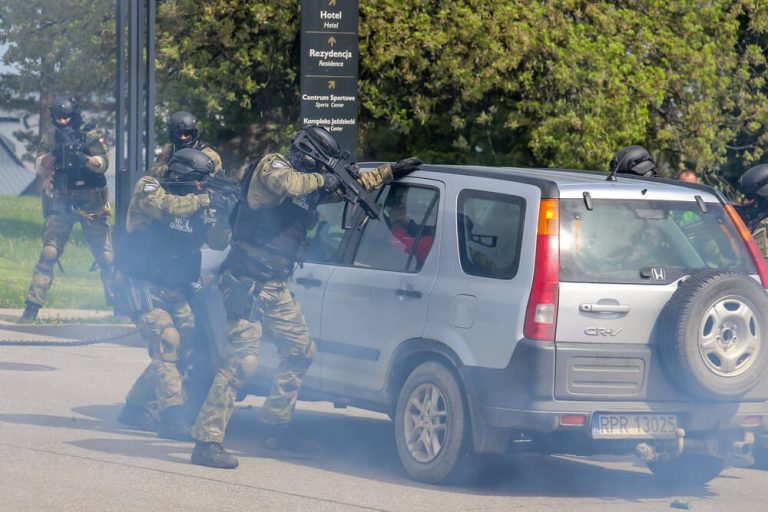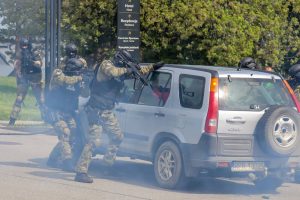 Also known as obstructing the Administration of Law or Other Governmental Function, obstruction of justice is taking actions to prevent the authorities from conducting their investigation or completing their duties under the law. At The Montanari Law Group, we have a track record of successfully defending individuals who are facing obstruction charges. Our office is ready to help you if you need the assistance of a skilled, educated, and trustworthy criminal attorney to take on the prosecution and work at reducing, dismissing, or resolving charges through alternative means, such as diversionary programs in Paterson, Prospect Park, Haledon, Ringwood, Clifton, Wayne, and throughout Passaic County, New Jersey. Call (973) 233-4396 today for a free consultation.
Types of Obstruction of Justice in New Jersey
N.J.S.A. 2C:29-1 specifies the following conduct as obstruction of justice:  intimidation, force, fight, physical interference, violence, or obstacle to prevent a police officer from doing their job.  It can include offenses such as eluding, tampering with evidence and witnesses, hindering apprehension, and resisting arrest.
Sometimes, a family member or significant other believes in the defendant's innocence and wants to help them. It can also happen when the suspect is frightened and eludes capture.  Tampering with evidence to avoid being found guilty, such as harassing and intimidating possible witnesses, is also done to interfere with the process. For example, Drew is facing murder charges.  He is alleged to have shot a rival gang member in an attempt to steal several weapons and drugs.  He gave the backpack with the guns and the drugs, including the weapon he used in the shooting, to his sister, Janet, and told her to hide them in her house.  He told her to keep quiet, or he would shoot her and her son.  When the police came knocking, Janet said she didn't know anything.  Eventually, the police obtained a search warrant.  She explained what had happened and was not charged.
Here is another example. Denise was short on cash.  She broke into three houses on Magnolia Drive in the wealthier town.  She hit the jackpot at the last house and scored cash, jewelry, and six laptops.  As she was walking back to her car, a neighbor saw her and got her plate number.  She knew she couldn't go home, so she went to her grandfather's house and told him he would hide them for her and keep quiet, or she would kill him.  Her grandfather was sick from the stress.  He called the police a few days later and handed over the evidence.  Eventually, Denise was arrested on several charges, including obstruction.
Key Components for Proving Obstruction of Law or Governmental Function in NJ
There are three elements needed to establish obstruction of justice.  It must be proven beyond a reasonable doubt that the defendant intentionally intimidated, forced, physically interfered, or broke the law, which resulted in obstruction, prevention, or impairment of a police officer doing their job, successfully impeding the legal process.  It is important to note that for a charge of obstruction to be upheld, there must be affirmative action on the suspect's part.
Interfering with the police, whether it be by lying, protecting someone, or absconding to evade capture for oneself or someone else, is illegal.  If a person is frightened and concerned about being taken into custody, it is only made worse by obstructing the police.  The best option is to turn oneself into the police and seek legal representation immediately.
Possible Legal Consequences for Obstructing Justice in NJ
Because obstruction of justice is typically a disorderly persons offense, it is handled in municipal court.  If convicted, you could receive a penalty of up to six months in jail and a fine of up to $1,000 plus court costs.  In some instances, the charge may be raised to a 4th degree felony, which is heard in Superior court, and a conviction could carry up to 18 months, a fine of $10,000, and court costs. This occurs when the obstruction is in efforts to prevent the investigation or prosecution of a crime.
Example of an Obstruction Case in State v. Perlstein
In State v. Perlstein, 206 N.J. Super. 246, 502 A.2d 81 (N.J. Super. Ct. App. Div. 1985), a police officer stopped a vehicle for having a sticker on its windshield. The driver, Brenda Perlstein, was informed that she would have to remove the decal immediately or receive a summons requiring her to pay a fine.  The officer gave her the opportunity to scrape off the decal then and there, thereby avoiding the summons. Brenda blew her top and refused to remove the sticker.  She was told a second time by the officer that were the sticker was not removed, she would be charged a fine.  She continued to cause a kerfuffle, refusing to give the officer her license and registration and vociferating her protests vehemently.
When she realized that the officer wouldn't acquiesce, she said she would talk with the chief of police.  As she attempted to drive away, she was stopped by two officers and charged with resisting arrest and obstruction of justice, for which she pled guilty. Mrs. Perlstein appealed and was denied.  The Appellate Division found that not only had she erred by refusing to give the officer her registration and license, but she had obstructed the officer in his duties while attempting to drive away with the car door open and the officer in the door's path.
Potential Defenses for Obstructing Law in NJ

There are some possible defense options for obstruction of justice.  If the victim was not a police officer or public servant, if the accused's actions were not intentional, there wasn't any conduct that impaired a governmental function; no act was successfully committed to obstruct.  Also, if the First Amendment protected the speech, this may be a relevant defense in the case.
If Accused of Obstruction, Is It Possible to Apply for a Diversionary Program?
Two diversion programs are possible depending on the charge.  The first is conditional dismissal, which applies when you are charged with disorderly persons or petty disorderly obstruction charges.  Those charged as first offenders can keep their criminal records clean by completing a set of conditions to avoid a trial and conviction. Pretrial Intervention is offered for fourth-degree crimes.  A year of supervision is required, along with other conditions, but once it has been completed, a conviction will not be on your record.
Contact Our Paterson Obstruction of Justice Lawyers for Help Today
Obstruction of Justice is rarely a singular charge.  If you are facing obstruction or other charges, the Montanari Law Group has the experience to provide you with the excellent representation you need right now in Little Falls, Bloomingdale, Woodland Park, Totowa, West Milford, Hawthorne, Wanaque, and other communities in Passaic County. There are always circumstances that could positively change your situation. If you or someone you know needs a criminal defense attorney for obstructing law or another offense, call our firm today for your confidential free consultation at (973) 233-4396 or contact us online.