Outlining Domestic Partnership Regulations in New Jersey
Breaking Down Procedures, Qualifications, and Obligations of Domestic Partnerships in Passaic County, New Jersey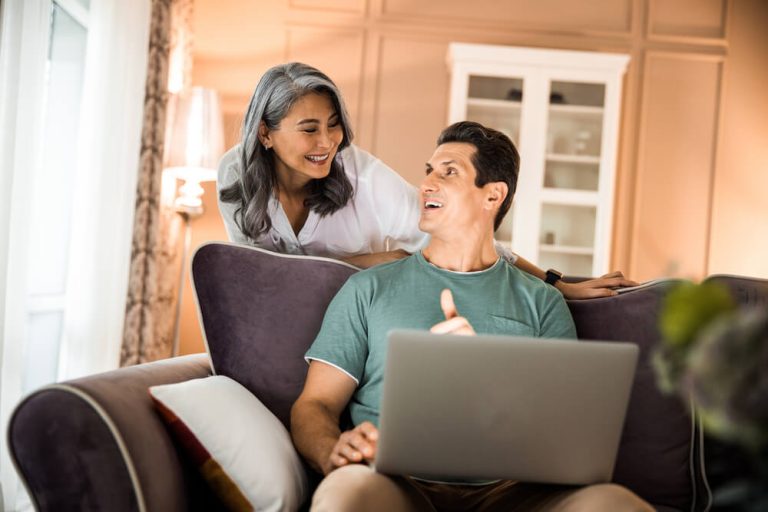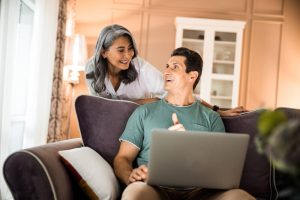 When it comes to marriage and long-term, committed relationships, our societal normal and attitudes have shifted and evolved in recent years to include more diverse family structures. Legal recognition for diverse family relationships was, by many accounts, slow to arrive. Today, New Jersey law protects committed, domestic relationships, including LGBTQ+ relationships, couples who opt out of traditional marriage, and blended families in various ways.
Domestic partnerships are one legal institution that has contributed significantly to the progress made to recognize and protect the rights of diverse relationships in our modern world. However, when a couple is deciding whether a domestic partnership or marriage is the better option for them, it is important that they understand the potential drawbacks of a domestic partnership and, if they do choose to protect their relationship by registering it as a domestic partnership in New Jersey, the additional estate planning measures they should consider.
Legal Standpoint of Domestic Partnerships in New Jersey
A domestic partnership is a form of legal recognition and status of a relationship between two people who live together and share a life together, much like individuals in a traditional marriage relationship. New Jersey allows same-sex couples and opposite-sex couples who are both 62 years of age or older to register in domestic partnerships. The state protects the rights of individuals involved in a domestic partnership and charges the individuals involved in domestic partnerships with certain legal responsibilities. These rights were created on January 12, 2004, with the enactment of New Jersey's Domestic Partnership Act.
The purpose of a domestic partnership is to afford some of the rights and protections extended to married individuals to individuals who are in a long-term, committed relationship but choose not to marry for some reason. Historically, before the legalization of same-sex marriage in New Jersey, domestic partnerships served as the only source of rights and protection available under the law to individuals involved in a committed same-sex relationship. Now, same-sex couples in New Jersey can legally marry, but some people, including opposite-sex couples, choose to be recognized as a domestic partnership instead, opting out of marriage.
Bridging Gaps Through Domestic Partnerships, the Ups and Downs of the Process
Domestic partnerships afford couples significant benefits in a myriad of ways, including legal protections, financial advantages, and social recognition. For decades, equal rights activists have fought for legal rights and recognition for same-sex couples and domestic partnerships were the first significant solution to the disparate treatment afforded to same-sex couples before many states, including New Jersey, recognized same-sex marriage. Not only do these unions provide legal and financial benefits, but they were the first institution created that provided official social recognition for these familial relationships. To a class of individuals who felt marginalized and discriminated against for decades, the recognition of domestic partnerships was a huge advancement.
Through a domestic partnership, partners have the ability to make medical decisions for each other when the other is incapacitated, just as a spouse would. When one partner dies, the surviving spouse will not be subject to the New Jersey Inheritance Tax.
Another incredibly important benefit of a domestic partnership is that the union allows one partner to claim the other as a dependent on their healthcare insurance, allowing same-sex couples and others who choose not to marry to experience the same financial and healthcare benefits as married individuals. Healthcare, as we all know, can be very expensive, and the need for healthcare coverage is a significant factor for many individuals when considering employment options. Domestic partnerships allow individuals who are not married to have the same flexibility afforded to married couples when they consider the work opportunities of each spouse and plan their health insurance needs strategically. A New Jersey taxpayer can also claim their domestic partner as a dependent for state tax purposes (though not federal).
However, domestic partnerships still do not afford all of the same financial and legal benefits as marriage in New Jersey. For example, while domestic partners can be joint owners of property, they are not eligible to own property as Tenants in the Entirety, which is a form of co-ownership only afforded to married couples in New Jersey. They also cannot automatically inherit from one another or file joint taxes. While a partner is not subject to New Jersey inheritance Tax, they are still subject to New Jersey Estate Tax on assets over $675,000. These drawbacks are not insignificant. As an alternative to a domestic partnership, same-sex couples can now get married in New Jersey, which provides more benefits.
Registration Criteria for Domestic Partnerships in New Jersey
To register a domestic partnership in New Jersey, both individuals must be at least 18 years of age, not currently married, and consent to the partnership with the mental capacity to do so. They must also share a common residence in the state of New Jersey or, if one of the partners is a member of the New Jersey retirement system, they may share a common residence out of state. Individuals are not eligible to register a domestic partnership in New Jersey if either individual has ended another domestic partnership in the previous 180 days. When registering a domestic partnership, both parties agree to provide for one another's common welfare and basic economic needs, while sharing a committed relationship.
Properly Terminating a Domestic Partnership in NJ
Like many relationships and even marriages, domestic partnerships do not always work out. When the individuals involved decide to terminate their partnership, the process is a bit different than filing for divorce, but it is similar. To terminate a domestic partnership, a partner must request termination of the partnership with the Superior Court. In this proceeding, issues such as property division, support, child custody, and child support are decided.
Estate Planning Considerations in Domestic Partnership Settings
While domestic partnerships afford many legal benefits, they are not as significant as the rights and protections afforded to married couples, particularly as it concerns estate planning. Domestic partners have no legal right to inherit from their partners outside of a valid will. So, if a partner dies intestate or without a will, their surviving partner will not inherit from them. Domestic partners are also not exempt from federal inheritance taxes when they inherit the property from their partner through a will.
Therefore, when a couple chooses to protect their relationship as a domestic partnership rather than a marriage, it is critical that they engage the counsel of an experienced family law attorney who understands the potential shortcomings of a domestic partnership in terms of protecting the legal and financial interests of both partners, particularly in the event of one partner's passing.
Talk to Our Little Falls Family Law Office for Assistance with Your Domestic Partnership Case
If you and your partner have been living in a domestic partnership but have not yet engaged in comprehensive estate planning and other legal considerations for both partners, it is important that you prioritize this. You do not want to leave the division of your assets to the default rules of New Jersey (intestate laws), which will not include your domestic partner. To create a strategic plan for you and your partner moving forward, it is important to seek help from family lawyer who understands how to best optimize your domestic partnership situation for the unique tax and legal considerations that come with a domestic partnership and how your needs are different from a married couple.
For more information and to speak with an experienced New Jersey family law attorney at The Montanari Law Group , we encourage you to contact us at (973) 233-4396 to set up a free consultation. Our firm assists with a vast array of domestic partnership, marriage, separation, child custody, divorce, and other family law concerns in West Orange, Verona, Haledon, Wayne, Montvale, Millburn, and other towns in Passaic, Essex, and Bergen County.