Divorce Decrees, The Final Document in a NJ Divorce
Understanding the Purpose and Process for a Divorce Decree in Passaic County, NJ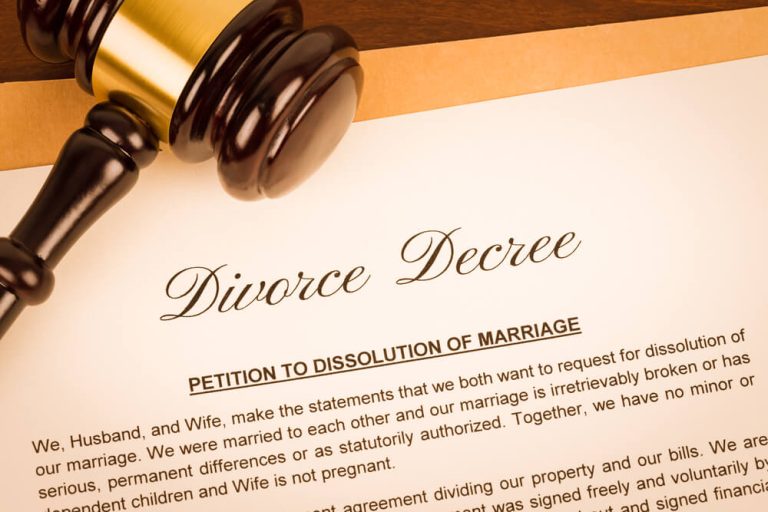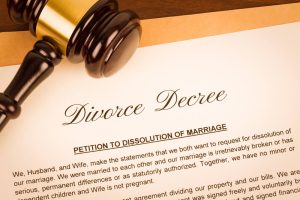 When going through a divorce, it is common to feel like the process takes entirely too long. At the same time, the finality of a divorce decree can bring about mixed feelings, even if the relationship has been over for some time.
So, when is a marriage legally over? In New Jersey, a marriage legally ends when a divorce decree is issued by the court. In this article, our dedicated Family Lawyers at The Montanari Group will explore some important information you should know about divorce decrees in New Jersey if you are thinking about ending your marriage or are currently going through the process of a divorce.
Speaking to an attorney regarding your case is always the best option for obtaining specific guidance and answers to your questions. We're here to help. Contact (973) 233-4396 to speak with an experienced NJ family law attorney today. A member of our team is prepared to assist you in a free consultation.
Divorce Decree Definition in New Jersey Law
A divorce decree sometimes referred to as a divorce judgment, is an order entered by a court officially ending a marriage. The purpose of the divorce decree is to clearly identify the parties and the details of the divorce and provide for the division of assets, alimony, and child custody. Divorce decrees become public record and can be accessed by third parties under the New Jersey Open Public Records Act.
A divorce decree differs from a divorce certificate, which contains a very limited amount of information. A divorce certificate simply states the parties involved and that the divorce was finalized by the court, whereas a divorce decree is a much more robust document detailing the terms of the divorce.
The Divorce Decree Has Been Signed, Marriage is Over
A divorce decree is issued at the end of a divorce proceeding, formally ending the marriage. In that sense, the case is then "over," and the parties are no longer legally married. However, there may be a need for future modifications to alimony or child custody. These changes can be made through post-decree modification due to a "substantial change" in circumstances.
Information Contained in a Divorce Decree in NJ
Every divorce that is issued by a New Jersey court involves a divorce decree. The information contained within each divorce decree may vary depending on whether the couple had children or property to divide.
Some of the information contained within a divorce decree may be redacted and protected from third party access under the New Jersey Open Public Records Act. This information may include social security numbers, names and personal information of children, financial information, and information about the parties' assets.
Some Future Instances in which a Divorce Decree May be Required
While a divorce certificate, simply stating that you are divorced and when the divorce took place, will be sufficient for some administrative needs, there are circumstances in which you will need to produce your divorce decree.
This includes changing your name, executing changes to property rights according to the agreement within your divorce decree, and showing proof of your child custody arrangement when necessary. Some examples of when these situations may arise include:
Changing your name on your Social Security card, driver's license, and passport
Refinancing your marital residence
Executing changes to marital property and financial accounts according to the decree
Applying for a marriage license to remarry
Your former spouse has violated the terms of your divorce or has accused you of violating the decree
You have sole legal custody of your child, and you are applying for your child's passport
When your divorce decree is issued and your divorce when becomes final, you will be provided with a copy of the decree. You should save this carefully in your records. If you need to request a new copy of your divorce decree, you can do so through the Superior Court of New Jersey Records Center.
How Can a Divorce Lawyer Help Me Reach the Necessary Agreements and Formalize the Divorce?
It goes without saying that divorce proceedings are emotional and often contentious. Even the most agreeable and amicable divorces typically contain some contention surrounding the details of property division or agreements relating to child custody or support. Furthermore, the fog of emotion and exhaustion that can ensue over time can cause parties to overlook certain considerations that are in their best interests. These same emotions and exhaustion can make it much more difficult for parties to effectively advocate for themselves.
For all of these reasons and more, a skilled and experienced divorce lawyer in New Jersey can help you to achieve the agreements with your former spouse that you need and desire. From navigating whether alimony is needed and the most appropriate type of alimony to child custody arrangements, the stakes are often high, regardless of your income level. The implications of these agreements can last for years and even decades.
Contact a West Milford NJ Divorce Attorney for Help
If you are thinking about filing for divorce from your spouse in New Jersey, or you have been served with divorce papers, contact our team of experienced and dedicated divorce lawyers at The Montanari Group today. We will be happy to discuss your case and the best next steps to protect your legal and financial interests through this process, as we have done for scores of clients in Haledon, Montclair, Montvale, West Milford, Paterson, Wayne, and throughout Northern New Jersey. A lawyer at our firm can provide you with a free consultation by contacting 888-877-7985 or (973) 233-4396 or requesting that we contact you to schedule an appointment at our local Little Falls office.