Is Using Cannabis a Factor in Custody Decisions in NJ?
Know Your Rights When It Comes to Cannabis Use/Possession, Child Custody, and Parenting Time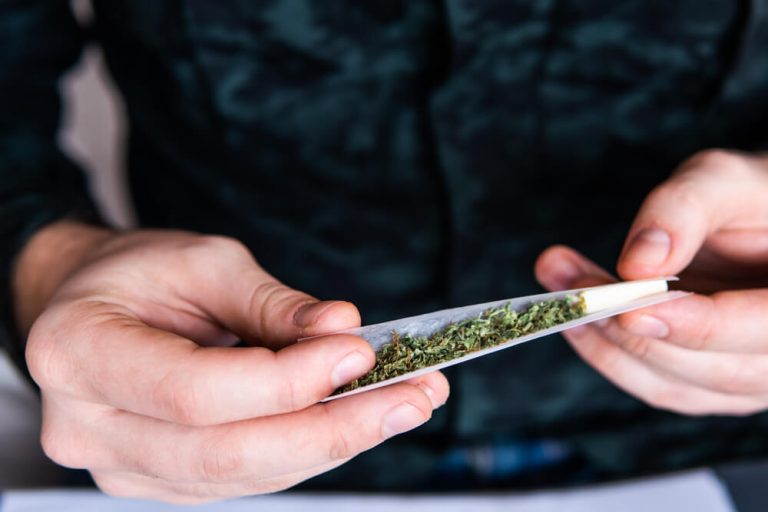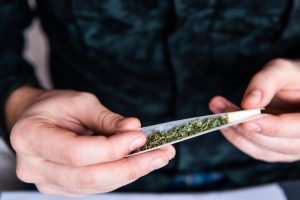 Child custody disputes almost always involve charged emotions and strong opinions about the other parent's abilities to parent effectively. If you or your child's other parent use cannabis in New Jersey and are involved in a custody challenge or dispute over parenting time, you might wonder what impact, if any, cannabis use can have on the court's decisions in these cases.
Here, our experienced custody and family lawyers at Montanari Law Group will explore the current law on cannabis use in New Jersey and its potential role and influence in child custody cases. If you would like to discuss your specific custody or parenting time situation with one of our attorneys, please contact us at (973) 233-4396. We will be happy to discuss the details of your case and how we can assist with any associated legal proceedings in Haledon, Wyckoff, Newark, Woodland Park, Wayne, West Milford, Paramus, and the Northern New Jersey area.
Law on Marijuana Use by Parents in NJ
While many states have legalized marijuana use for medical purposes, in January and February of 2021, New Jersey joined the list of growing states to legalize it for recreational use. Despite New Jersey's progressive approach to recreational marijuana use, there are still limitations. The Cannabis Regulator, Enforcement Assistance, and Marketplace Modernization Act, CREAMM for short, regulates the recreational use of cannabis and protects parental rights for those who smoke or ingest marijuana recreationally.
Do I Lose My Parental Rights if I Consume/Possess Cannabis?
When a parent complies with the legal use of marijuana –possessing or consuming – New Jersey family courts are prevented from terminating parental rights. That means that cannabis alone cannot cause you to lose parental rights.
Marijuana Use and Decisions About Child Custody
As with the usage of any drug, abusing cannabis can lead the court to assess and modify a child custody determination. For example, suppose a parent's marijuana use interferes with his or her ability to pick up their children from school, or leads to some type of abuse. In that case, the court can revoke custody or enforce supervised visitation.
New Jersey Courts do not easily strip a person of parental rights. Instead, the court must assess what is in the best interest of the child. If there are allegations that one parent's marijuana use is not just recreational but has become abusive, the court must consider the evidence and determine whether the current child custody arrangement should be altered.
Specific Considerations in Custody Decisions Involving Marijuana
As in every child custody case, the court will look to a combination of factors. Ultimately, the judge must decide what is in the child's best interest. When it's a cannabis-related custody issue, the court will assess how the use negatively impacts the child's well-being. But again, the user has to move from recreational to something harmful. The courts will look at many factors to make this determination.
For example, the court can consider the child's age and exposure to cannabis. Does the parent leave cannabis around the home and within easy reach of the child? Has the child accidentally ingested marijuana? Is the parent always under the influence of cannabis during his or her parenting time? And how does that affect how they care for their child?
Examples of Marijuana Being Used in a Custody or Parenting Time Case
In one case, a New Jersey court considered marijuana use beyond recreational as a factor in removing the children from the home. However, it wasn't the only factor in the court's decision. In that case, the mother suffered from mental issues that prevented her from being the primary custodian. The child's father used marijuana frequently, which jeopardized the children's well-being.
The court ordered the father to attend childcare assessments, but the father didn't comply with the judge's order. The court ultimately terminated parental rights, but it wasn't because of recreational marijuana use. When making such a significant decision regarding parenting rights, the court will look at how marijuana use endangers a child's health and safety.
Types of Evidence Required to Prove Marijuana Use by the Other Parent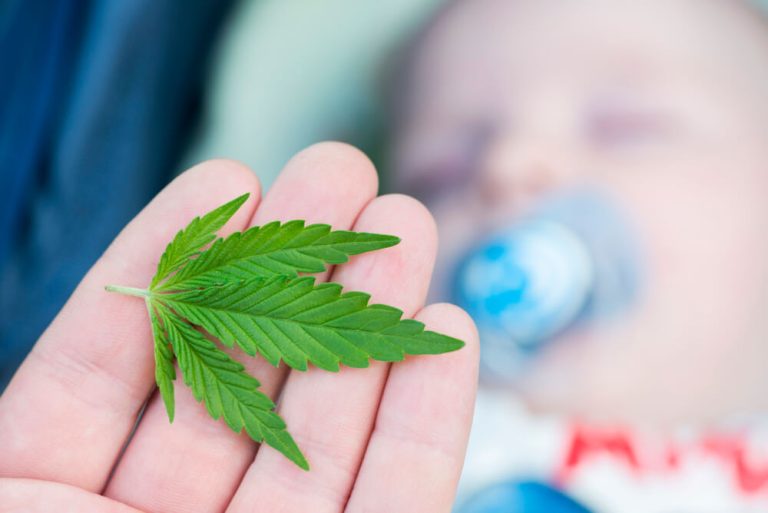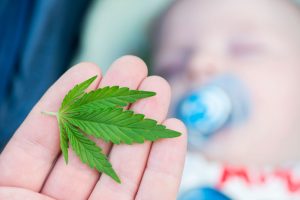 If you are moving the court to strip the other parent's custody, you will be required to present evidence as to why such a decision would be in the best interests of the child. Evidence can take many forms. If there has been police interaction, obtaining each police report will provide a clear picture of the severity of the other parent's cannabis misuse. Similarly, if child services have been involved, those documents can serve as evidence in a family court proceeding. However, you don't have to wait for law enforcement interaction to request a custody modification or termination of child custody. The court can also consider witness statements of those with intimate knowledge. Text messages, voice recordings, and emails can also serve as evidence to illustrate how one parent's cannabis use negatively affects their children.
What are the Court's Options for Changing Custody Conditions if Your Ex Has a Cannabis Issue?
There is no "one-size fits all" approach to changing custody, and the court has many options. For example, the court can order temporary supervised visitation while he or she completes a rehabilitation program. The court can also temporarily remove the child from the home. Ultimately, the circumstances of a particular case, including the severity of the cannabis problem, will influence the court's custody decision.
In a Cannabis-Related Custody Dispute in New Jersey? We can Help
New Jersey Courts favor children having time with their parents. If you are a parent who uses cannabis and wants to protect your parental rights while doing so, or if you are a parent who is concerned about the frequent cannabis use of your child's other parent, it is important to seek the help of a family lawyer who can effectively communicate and argue the facts of your case to your benefit in your child custody case.
Our team of experienced family lawyers at Montanari Law Group would be happy to meet with you to discuss your case and develop a strategy to best protect your child and/or parenting rights. Contact us today at to set up a free consultation by calling (973) 233-4396 or fill out our online contact form if you have questions regarding the intersection of marijuana and custody or parenting time in Pompton Lakes, Montvale, Elmwood Park, Montclair, and throughout Passaic, Bergen, and Essex County and the greater Northern New Jersey area.