What is Included in a New Jersey Complaint for Divorce
Divorce Complaints, The First Step in New Jersey Courts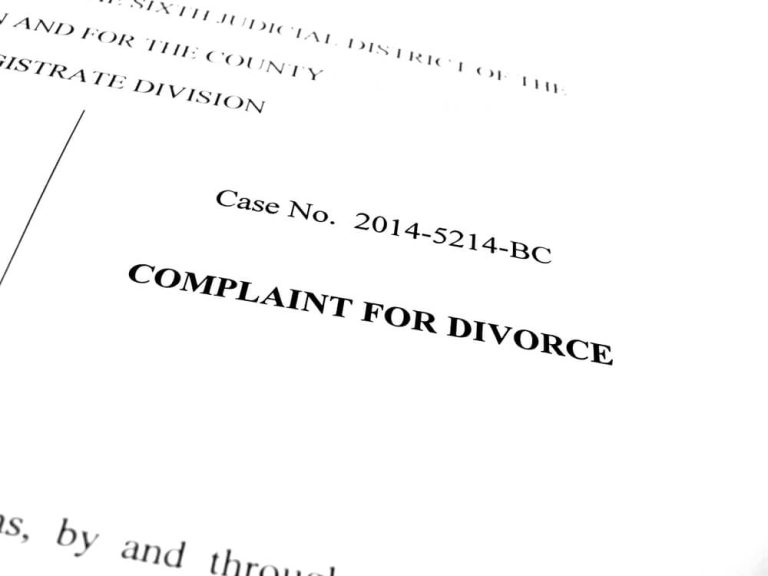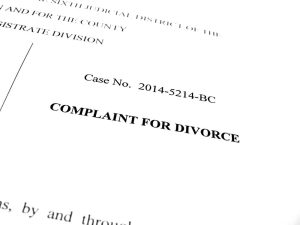 The formal beginning of your divorce proceedings is filing a complaint. One of the primary reasons it is important to seek the support of a family law attorney for your New Jersey divorce is that there are several steps to the process that, when improperly handled, can cause a delay in divorce proceedings or even result in the court throwing out your divorce petition. Contact a member of our team at The Montanari Law Group today to ensure that you move towards dissolving your marriage with accuracy and efficacy. Read on to learn about the first step of the divorce, the Complaint for Divorce.
What is a Complaint for Divorce?
A Complaint for Divorce is the first document submitted to the New Jersey Superior Court: Family Part that lays out your request and grounds for divorce and how you would like the court to rule on various elements of the divorce that need to be addressed. It is the official first step of a New Jersey divorce. You, as the one filing for divorce with the state, become the "plaintiff."
Information Included in a Divorce Complaint in NJ
A divorce complaint is entitled "Complaint" and includes the New Jersey county in which the complaint is filed, as well as the plaintiff's full information and that of the defendant. Outlined in the complaint are the grounds for divorce, which could be either due to the spouse's fault (i.e., adultery) or no-fault (i.e., irreconcilable differences). Where there are specific allegations regarding fault, those will be outlined in the Complaint. Additionally, the divorce complaint includes a prayer for relief, by which the plaintiff requests an absolute divorce and lists the elements of the divorce that must be addressed (i.e., division of marital assets, child custody, spousal support, division of insurance); as well as a specific request to the Court of how they would like it to rule. There is specific language utilized to outline these essential aspects of a divorce complaint; as such, the guidance of a family law attorney cannot be overstated.
Documents Required with a Complaint for NJ Divorce
Included with the Complaint for Divorce are a number of documents that the Court requires. These include a Confidential Litigant Information Sheet, which contains personal documentation such as the plaintiff's social security number and that of their children, among other private information. Also, a Certificate of Insurance Coverage is filed, which includes all insurance active at the time that the Complaint is filed. Finally, a Consensual Dispute Resolution document is signed by both the plaintiff and, if applicable, their attorney, confirming that the person filing for divorce has been made aware of alternative methods of dispute resolution that could keep costs down. Your family law attorney will help you gather all necessary documentation upfront to submit with the divorce complaint.
How Much Does it Cost to File for Divorce in New Jersey?
In New Jersey, it costs $300 to file a divorce complaint and $325 if you have children.
Key Steps when Filing a Divorce Complaint
The first step to filing a divorce complaint is gathering all necessary documentation and appropriately completing the official Complaint for Divorce, Confidential Litigant Information Sheet, and CDR affirmation, with the help of your divorce attorney.
Once these documents are filed with the county in which one or both spouses live, the Court will provide a copy of the Complaint and a Summons requiring that the defendant responds to the Complaint. From here, multiple roads are taken, depending on whether or not – and how – the defendant responds.
Properly Prepare Your NJ Divorce Complaint with an Experienced Family Law Attorney
There are few Court filings that are more important to get right than a Divorce Complaint. Getting it wrong can mean a delay in finalizing or initiating your divorce, elevated attorney costs, or even the Court throwing the Complaint out, rendering you no further along than you were before you began the process. Our team at The Montanari Law Group has worked with hundreds of spouses to help them successfully file a divorce complaint and move them through a swift and successful divorce, with and without the participation of their ex.
If you have been cheated on, abandoned, or abused; or if you simply have irreconcilable differences with your spouse, we can help you take the first step to move on with your life by dissolving your marriage. We serve clients in Essex Fells, Wyckoff, Elmwood Park, Totowa, Wayne, Woodland Park, Montclair, and throughout Passaic and Essex Counties and the greater Northern New Jersey area. Contact us at (973) 233-4396 to share where you are in your process and learn how we can usher you into your future. We offer free consultations and a member of our team is ready to assist you.