The Issue With Sharing the Same Divorce Lawyer in NJ
It is Considered a Conflict of Interest When a Couple Attempts to Use the Same Divorce Lawyer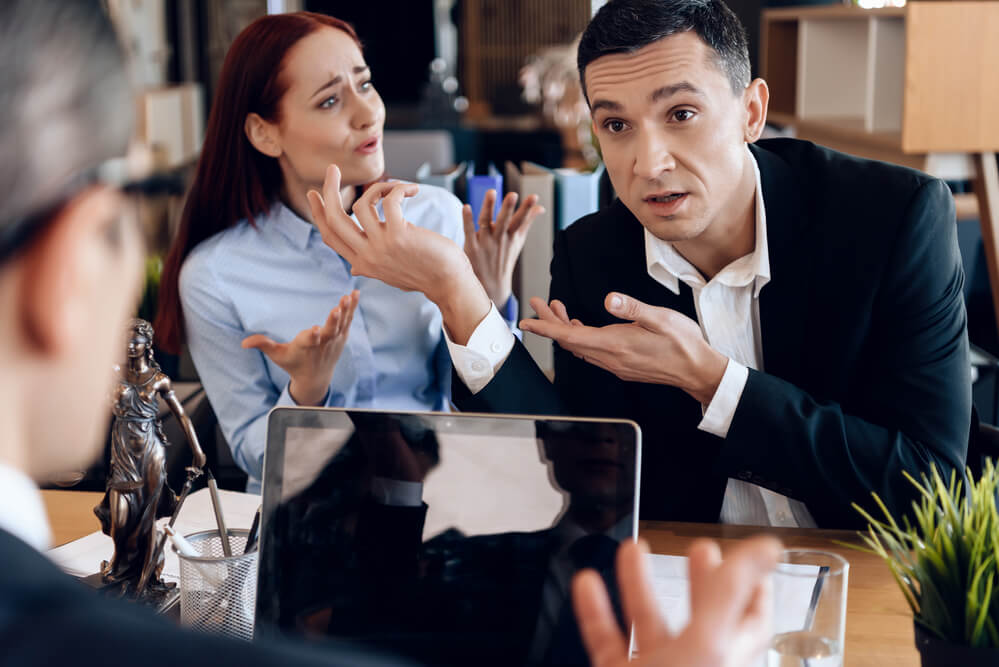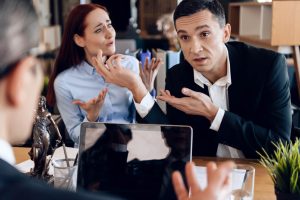 You and your spouse are on a shoestring budget and are ready to get a divorce sooner than later.  You have a list of agreements you have worked out yourself, such as spousal support, assets to be sold or divided, and debts to be paid.  You have made your divorce a slam dunk for any lawyer who wants to take your case and thinks you can do it with one lawyer. Money is scarce, and time is as well.  It's the perfect solution, but there is just one problem: you cannot use the same lawyer.
One Lawyer Representing Both Parties, What's the Issue?
Using the same lawyer is considered a conflict of interest, which means that your lawyer cannot advise your spouse knowing the private information you have divulged to them.  It would be unfair to you both to receive representation by one lawyer who has been briefed on the particulars of your financial and familial information, which could be used to the disadvantage of one person. Imagine yourself in one room and your spouse in the other as your lawyer runs back and forth between you. Besides getting extraordinarily tired, they will become frustrated.  How could they place one client over the other when they are both represented by the same person?
The most amicable separations can go haywire at any moment, causing discord and disagreement when the day before, all was well.  Amicability may not stay that way as the divorce and feelings become raw. With two people sharing one lawyer, one client will always be in an adversarial position.
Finding Alternative Resolution Options for Your Divorce in NJ
There are a few options for divorce without breaking the bank.  The first is mediation.  Depending on how many conflicts you need to work out, you can use mediation at the beginning, middle, or end of your divorce. Mediators are typically lawyers.  Their job is to settle any disagreement the couple has to facilitate an expeditious divorce.
If you want to file for an uncontested divorce, you must make several agreements, such as the division of assets and debts, spousal support, and child issues.  A mediator can facilitate discussion and problem-solving. To avoid the arguing usually found in contested divorces, the mediator asks questions and seeks answers to the essential facets of the family. Although the mediator is a lawyer, they cannot provide individual legal advice to either party but can provide information about laws and rights for each party.
A mediator can explain a law you don't understand, facilitate agreements by scaling back conflicts, fill out divorce paperwork, keep financial specialists and court representatives in the loop, and write a settlement agreement.
Each spouse should hire a lawyer who will guide their rights and advantages during the mediation process.  The result of mediation is called a Memorandum of Understanding, and it is not binding. Still, couples usually accept the majority of the document because after all of the time and expense of working through it. Each lawyer reads the memorandum and builds a final agreement, which becomes legally binding once submitted to the court.
Another option is for one person to hire a lawyer and the other does not have representation.  Some couples have very few assets and debts to distribute and no children, so there is very little to argue over, and the divorce is over almost before it begins.  Few arguments mean a much lower bill to pay; typically, a lawyer participating in a settlement such as this will charge a flat fee for essential services. That may include a few meetings, some paperwork, a few phone calls, and a meeting at the courthouse to go over the divorce decree, sign it, and submit it.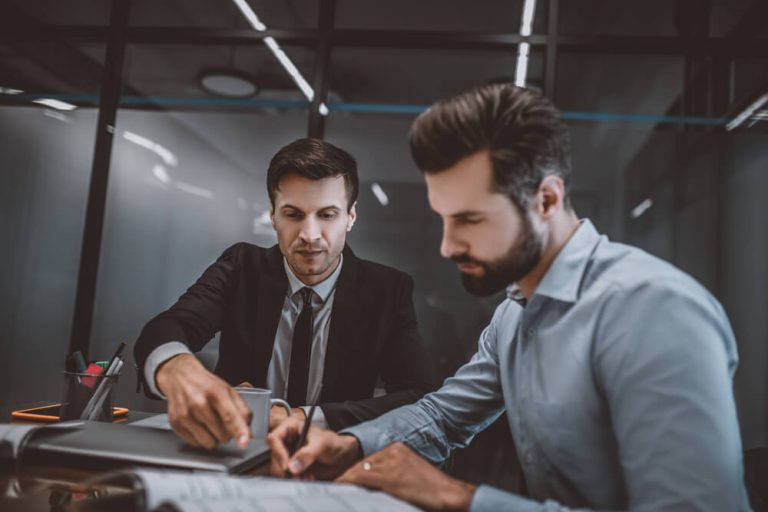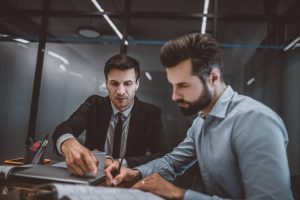 When a couple agrees only to use one lawyer, the not represented person gets the short end of the stick. The spouse with the lawyer enjoys the benefit of advice and lawyer-client privilege. They get all of the knowledge, experience, and benefits of a professional.  The lawyer will not negotiate directly with the other spouse and possibly risk impropriety of malpractice.
If the person without a lawyer becomes argumentative, the divorce can be changed from contested to uncontested.  The lawyer can send the client back to mediation to avoid litigation. When only one lawyer is hired, the other is left to see procedurally what they have to do.  They get no legal advice. The lawyer may require the couple to go through a mediator to work out all the details themselves.
What Process Can a Lawyer and the Couple Handle Together?
The riskiest way to handle your divorce is a DIY.  You can look up all the forms and procedures necessary if your divorce is "easy" (uncontested few assets and debts, no children).  You may need an accountant, especially for the CIS (Case Information Statement), listing all earnings and expenditures.  Once everything has been agreed to, you submit the paperwork to a lawyer, where it is processed and submitted to the court.
Count on a Trusted New Milford, NJ Divorce Lawyer to Handle Your Divorce
Divorce is complicated and, honestly, too important for your future to risk not doing it in the best manner possible. There is a difference between doing your best not to spend too much on your divorce and ruining your fair shot at a divorce that protects your rights.  This is not something to be trifled with. Use the tools and trusted advice of an experienced divorce lawyer to confidently enter the next stage of your life. With so much that can happen between initial filing of the divorce complaint and perhaps even litigation, it would help if you had a seasoned, compassionate, knowledgeable New Jersey divorce lawyer representing you.
The Montanari Law Group can provide you with excellent representation. We have successfully handled numerous divorce cases for individuals in Hackensack, Caldwell, West Milford, Haledon, Paramus, Paterson and throughout Passaic County and surrounding areas. If you are contemplating a divorce or know someone who is, call (973) 233-4396 or use our request to schedule your free consultation.  Our attorneys can help you today.