What if my spouse is withholding funds during our NJ divorce?
Divorce Attorneys Providing Financial Guidance to Clients in Little Falls, Woodland Park, Clifton, Wayne, Paterson, and all Passaic County Divorce Cases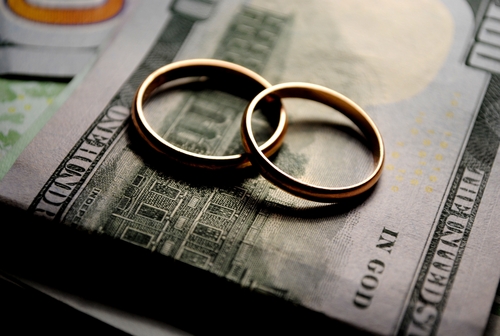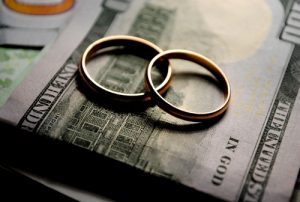 Going through a divorce can be emotionally and financially taxing. Even in the best of circumstances, difficulties arise making it hard for the parties to communicate and resolve issues. People who are at odds often hide money, refuse to pay bills, and leave the other person in dire straits, feeling helpless and alone. While divorces are often distressing, there are things you can do to financially help yourself.
If I am financially dependent on my spouse and he or she withholds funds to pay the bills is there anything I can do?
If you are financially dependent on your spouse and he or she begins to withhold money and payments for necessary items, you can seek support through the court system. If you are separated from your spouse or going to file for divorce, you can seek pendent lite support. This type of support will last during the pending separation or divorce and does not exist beyond the divorce unless converted to alimony. Even if you are not financially dependent but do need financial assistance in maintaining the marital assets (such as a house), the court can order your spouse to pay his or her share during the action. You should not have to bear the entire financial responsibility of keeping up the with financial demands of your life simply because your spouse decided to abandon their responsibilities.
What can my spouse be ordered to pay during the divorce?
You can apply for temporary support for yourself and your children during the divorce or separation. The court will look at financial and other factors including your tax returns, incomes, household expenses, responsibilities with regard to childcare, recurring debts, and ongoing living expenses. For example, the court can order your spouse to pay the mortgage or rental expenses, utilities, food, and child support expenses. However, you will likely be responsible for some of the expenses along with your spouse.
How can I afford an attorney if I cannot even afford my living expenses?
If you are a financially dependent spouse, you can file a motion requesting the court to order your spouse to pay your legal fees. The court will again look at the finances of each party and their respective roles in the household when making a decision. Awarding attorney's fees during the pending divorce can sometimes make the case progress faster because the expenses become the primary motivator for resolving issues.
What if my spouse fails to make payments in accordance with the court's order?
If your spouse fails to make the court-ordered payments, you can file a motion to enforce the order. If you are represented by an attorney, you can also ask that the court order the spouse to pay the attorney's fees in filing the motion. Often, an attorney will reach out to your spouse's attorney and ask that they encourage their client to pay. Attorneys understand the law and know that the court may award fees if there is willful non-compliance with the order.
Can I be reimbursed for the bills I have paid to maintain a marital asset?
Sometimes, one person makes the entire mortgage payment because the other person refuses to contribute. He or she may cover the costs simply to maintain ownership, even supplementing the payment using credit cards because there is no other option. In this scenario, the person paying the bill can seek reimbursement during the divorce or through a settlement.
How can an attorney help me with divorce issues involving finances and daily expenses?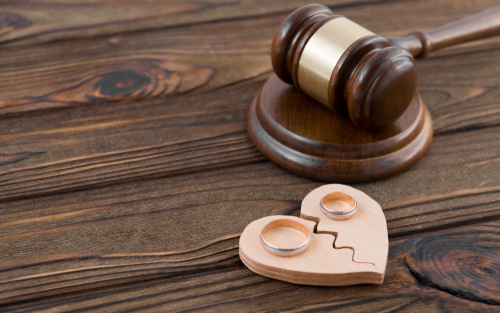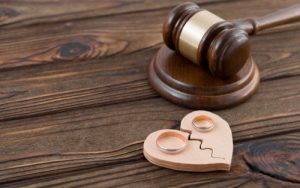 Attorneys who practice matrimonial law know and understand the complex issues that couples face on a daily basis. Our firm can help give you resolve these matters, effectively communicating with your spouse's attorney, filing the appropriate motions, and providing support along the way. Contact our office today for assistance with your case.
Consult a Passaic County New Jersey Divorce Attorney Today
As you can see, you need all the help you can get! Divorce can be a very complicated process, we as experienced attorneys suggest not to trying to do it all yourself. Call us and hire an attorney who can provide you with excellent and professional advice.
Retain a divorce financial professional to help determine the best settlement options for you. Don't risk now on issues that will have a profound impact on the rest of your life. If you are currently facing a family law issue or alimony doubts or questions, the Passaic County NJ family lawyers of The Montanari Law Group will provide you with an honest assessment of your case and answer all of your questions. Get in touch with us by calling 973.233.4396 to receive your cost-free consultation or take a look at our online application form.