Union County Mother Seeks Justice for Car Accident in Westfield NJ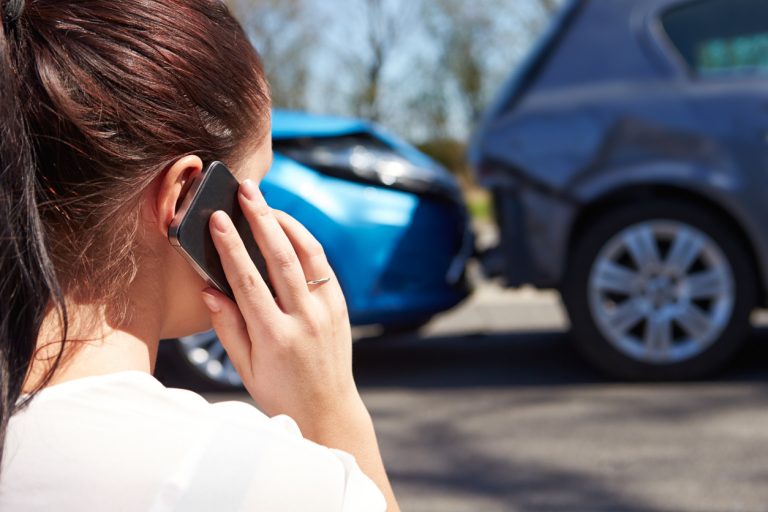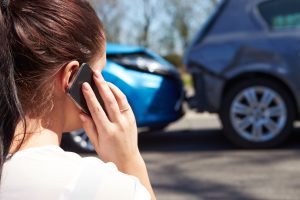 On January 28 Ashley Redding, 32-year-old mother of three and Westfield residents, was driving south on Central Avenue when she was struck by another driver. This all too common occurrence resulted in injuries that required Mrs. Redding to be hospitalized and that she still suffers from.  The mysterious part of the incident is that no tickets or charges were issued to the at-fault driver until the District Attorney became involved. Those charges were then dismissed 3 months later.  Many believe the fact that the other driver was the juvenile daughter of a Westfield Police captain to be the reason for the lack of justice in this case.
If you or a loved one has suffered a personal injury, due to someone else's negligence such as speeding, reckless driving, or even an individual leaving the scene, The Montanari Law Group, provides experienced and compassionate injury representation from knowledgeable attorneys. Whether it is a motor vehicle accident, slip, and fall accident or a wrongful death we have the experience you need to prevail.  We are proud to represent our clients in Woodland Park, Clifton, Wayne, Little Falls, West Milford, Paterson, and all over Passaic County. If you or a family member require legal advice, please use our contact page or call us immediately at 973.233.4396 for a free consultation.
Car Accident Central Avenue in Westfield NJ
The crash occurred on Jan. 28. According to the police crash report, Mrs. Redding was driving south on Central Avenue en-route to CVS, and Westfield police Capt. John Ricerca's daughter was traveling in the opposite direction with at least 5 other juveniles in her vehicle.
The report also states that Ricerca's daughter was attempting to turn left into a parking lot and apparently didn't see Redding's car. The collision of the two vehicles caused them both to then strike a utility pole.
One can only imagine Mrs. Redding's disappointment when she then learned that Ricerca's daughter was not even issued a ticket, in spite of having been found at fault for the crash, having only a probationary license and having five other juveniles in the car, according to the incident report.
Redding's lawyer Josh McMahon said, "How a driver can break multiple laws and nearly kill a young mother without receiving even a single ticket is outrageous". According to McMahon the family is considering litigation.
The Union County's Prosecutor's Office informed the family, in late February, that the deadline was approaching for the 30 days statute of limitations for Mrs. Redding to file a Title 39 complaint, that would push Westfield to issue a ticket to Ricerca's daughter.
Finally on March 2, according to court records, Ricerca's daughter was issued four tickets; for too many passengers in the car on a probationary license, failure to give proper signal, improper right and left turns, and careless driving. However, on April 5, a municipal judge in Mountainside dismissed all four tickets with prosecutorial discretion.
In response to the mysterious dismissals, McMahon said, "This two-track system of justice, one for the connected and powerful and the other for the rest of us, needs to stop, and laws need to be applied fairly and impartially regardless of one's color or political affiliation".
The family is currently on public assistance being that Mrs. Redding was the primary earner for the family, according to Mrs. Redding. The family has also amassed $25,000 in medical bills as a direct result of injuries she sustained in the accident..
Quincy Redding, Mrs. Redding's spouse, asked, "Why weren't any tickets given on that night? My family's life has been put on hold. All I want is for them (Ricereca family and municipal officials) to be held accountable. That Monday, everything changed for us, we can't do anything like we used to".
Police Come Under Public Scrutiny Due to Lenient Charges
The questions posed by Mr. Redding may have some merit. If charges and fault, in this case, were so obvious then why were there no citations issued the night of the accident? The disruptions to the life of the Redding family should be recognized and they have the legal right to seek legal restitution.
There are many who see this as a pattern of a two-tiered justice system in Westfield and this case has brought rightful scrutiny to the practices of the Westfield police department. The failure to bring charges until prompted, the lack of serious charges once brought and the mysterious dismissal all raise questions about equal justice.
Thankfully the law has other avenues for finding justice in cases where it may be lacking.  The help of an experienced and skilled attorney can make all the difference in many cases.
Passaic County Automobile Accident Lawyers Investigate for You
Mrs. Redding's injuries required her to be treated at a hospital in Rahway. She sustained bruises to her hips, stomach, face, and shin. In addition, her injuries resulted in the loss of depth perception in her vision and she currently undergoing therapy for her leg, as well as speech therapy. Moreover, days after she was released, Mrs. Redding said she began to have headaches and as of yet has not been cleared by a neurologist to return to work.
Though police, judges, and prosecutors generally have broad discretionary powers and failure to bring charges is not usually an actionable offense in many cases a civil action is an option.  A personal injury claim against Captain Ricerca's daughter and perhaps her insurance company as well.
A personal injury claim may allow the Redding family to recover medical expenses as well as wages lost from being out of work and go a long way toward making the family whole again.
Contact Our Woodland Park Criminal and Personal Injury Lawyers Today
The attorneys at The Montanari Law Group have built our reputation by proudly serving the communities of Woodland Park, Wayne, Paterson, Little Falls and all of Passaic County. Visit our Woodland Park office to speak with our experienced attorneys to protect your rights and secure justice. Call our office today at 973.233.4396 or if you prefer, you may use our contact page to speak to an attorney.