Managing Country Club Memberships in NJ Divorce
Given That Country Club Memberships Are Viewed As Marital Property, The Parties Involved Must Reach An Agreement Regarding Their Distribution.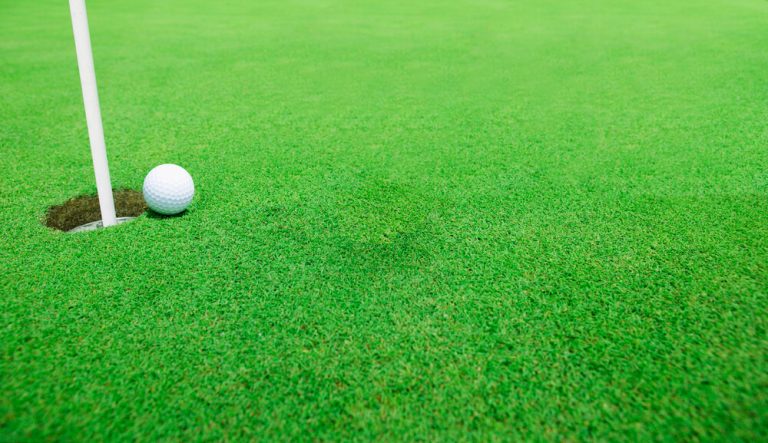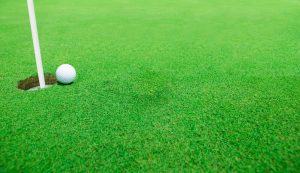 Country clubs are great places to practice your backhand, breaststroke, dart, or putting skills. Country clubs are private.  Members pay initiation fees of anywhere from $10,000 to $1,000,000 and a yearly fee of $5,000 to $150,000 to enjoy haute cuisine, fine wines and spirits, dance lessons, fitness rooms, and more.  Getting into a country club is no walk on the green.  Usually, the adult children of country club members are given priority.  Sponsorship is another way to get a membership.  It requires a member to vouch for you and take responsibility for you during a probationary period.
New Jersey is home to more than a dozen country/golf clubs.  Country clubs provide families with a place to relax. Make friends and celebrate the special moments in their lives.  A country club requires a one-time fee to obtain a membership and an annual fee for the maintenance of the installations and club personnel. Potential members are required to apply for membership.
Many of the country clubs in New Jersey have been recognized for their excellence. For instance, the Forsgate Country Club in Monroe Township was listed in Forbes magazine as one of the most exclusive clubs.  With two golf courses recognized by Golfer's magazine as some of the best in the country, this club offers spa services, tennis courts, indoor and outdoor pools, an esthetic center, three restaurants, and a ballroom for private events of up to 500 people.  Adults can take golf lessons or tennis lessons. Pro golfers lead their golf academy.  They also have a children's club where children can do arts and crafts.  They have a summer camp for children as well.
In addition, the Hamilton Farm Golf Club in Gladstone includes elegant lodging, award-winning cuisine, massage therapy, a concierge, two swimming pools, and tennis courts, but what it is best known for is its golf course.  On the par-three course are several cottages, and the 18-hole course is renowned for its design.  A helicopter is available, and there are over 50 stables. Members of the U.S. Equestrian Olympic team receive their training at the club, and other members are also encouraged to take lessons.
What is the Typical Cost of a Club Membership in New Jersey?
Some clubs only allow new families if someone within the club sponsors them. The standard club membership costs anywhere from $7,000 to $60,000, and the monthly fees are between $300-$700.  The luxury clubs charge $70,000 to $900,000, with monthly fees ranging from $5,000 to $20,000. Different kinds of memberships could change the costs.  Senior memberships are for those over the age of 65, and Junior memberships are for those under the age of 40.  Both types of memberships may be less expensive than full membership.
Club Membership Classification For Property Distribution Purposes
Club membership is considered a marital asset.  Its value should be determined and entered into the pool of assets to be distributed unless the membership was acquired before the marriage and none of the monthly club fees were paid with the funds from a joint account.
Role of Club Membership Regulations in a Divorce Scenario
First, you should contact the club administrator regarding the membership privileges and divorce. They may already have a specific policy that handles this kind of situation.  Some clubs prohibit non-primary members from having their own membership.  Others include a clause in the contract that states only the primary member can maintain the club membership.  Some clubs allow the non-primary member to apply for their own membership but only if the primary member agrees.  Also, in most cases, if the non-primary member wants their own membership, they will be required to apply, gain the approval of the membership committee, and are expected to pay the admission fee. But frequently, country clubs prefer not to have both ex-spouses as members.  If you are the secondary owner of the membership, your partner can buy you out of your half of the membership.
Intangible Value of a Country Club Membership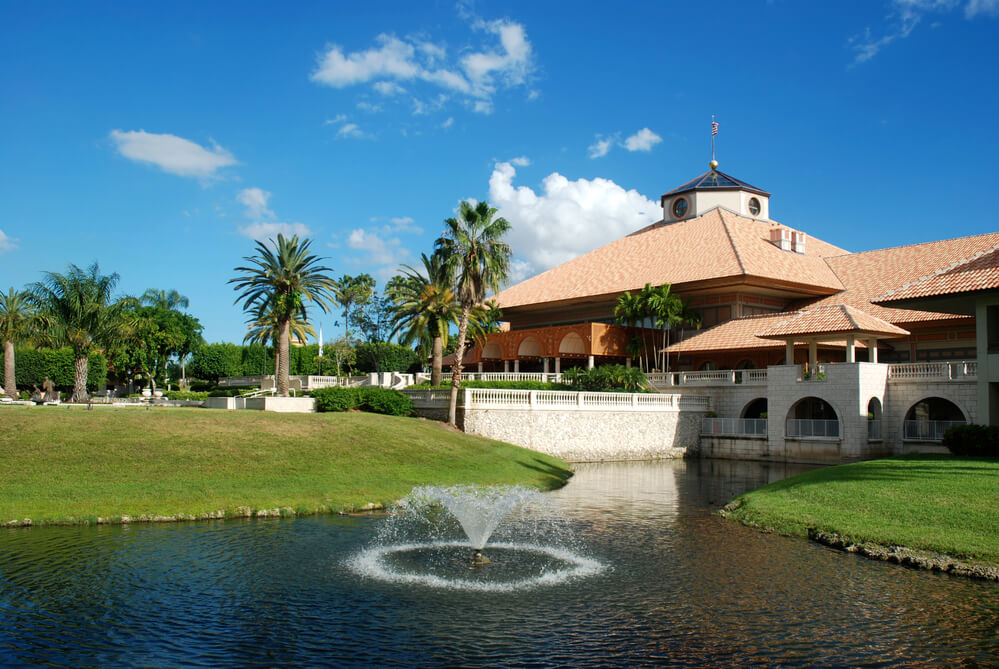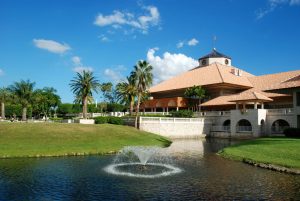 Club membership is considered an intangible asset.  It is identifiable, there are formal documents that demonstrate ownership, it can be legally transferable, and its value should be separate from the value of its real estate.  A country club membership can be measured economically, but its intangible value can go up or down depending on how greatly its members covet the ability to participate in the club's amenities.  If one spouse is an avid golfer, they may be more willing to buy out the other spouse's half of the membership. By using the membership as leverage, you may be able to obtain other assets you are more interested in.
What if Children are Involved in Country Club Activities?
If the primary member wants to throw a birthday party with their child, the ex-spouse must request a guest pass to participate in the festivities, assuming the primary member is willing to do so.  Children's activities such as art classes, swimming lessons, riding lessons, and tennis lessons are expenditures that should be divided as the court demands.  It is vital that these points are included in the divorce agreement.
Our Passaic County Attorneys Can Help Reach an Amicable Resolution on Country Club Memberships in Your Divorce
The division of assets is one of the most precarious parts of getting a divorce, especially when intangibles like golf club memberships play a role. You know you can't get everything, but you want a fair decision. At Montanari Law Group, we have worked on many divorce cases where the assets included country club memberships. Our experienced family law attorneys are excellent negotiators and will work hard to provide strategic solutions and maintain amicable negotiations.
You probably have many questions about several topics, perhaps including who gets to maintain membership at your country club. Our divorce lawyers look forward to helping ease your concerns and assisting you during the difficult divorce process in Newark, Hackensack, Morristown, Wyckoff, Montclair, Ringwood, Elmwood Park, Woodland Park, Wayne, and elsewhere in New Jersey.
If you are considering divorce, we are ready to help. Call our office for a free consultation at (973) 233-4396 or contact us online.