Dealing with Cyberstalking and Its Consequences in NJ
Avoid Being a Victim Cyberstalking and Delve Into the Different Scenarios to Protect Yourself from Its Consequences in Passaic County, New Jersey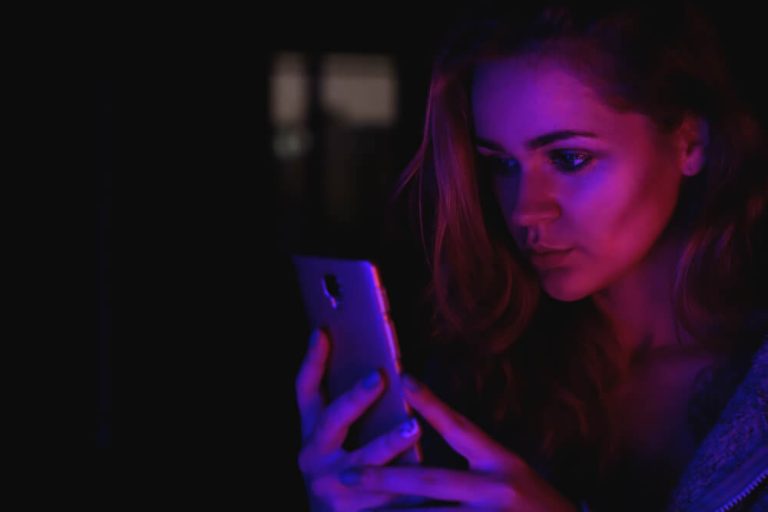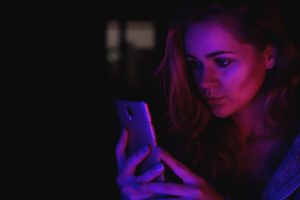 Social media and access to technology have made everything easier. You can shop, chat, hold meetings, make videos, and more. In the past ten years, technological advances have moved more quickly than in the past 30 years. It is astounding the things that can be done online these days. Unfortunately, with great power comes great responsibility, and not everyone is responsible. It is tempting to hide in anonymity and harass that coworker who is mean to you or an ex-girlfriend who broke your heart. Divorced couples sometimes act in cyberstalking to hurt or intimidate their ex.
Scanning a Cyberstalking Definition According to NJ Law
Defining cyberstalking is not an exact science, as it is a psychological attack on another person or group. Also, accusations of cyberstalking are not always true. A person may accuse someone of cyberstalking as a form of bullying or manipulating them.
Cyberstalking is harassing, threatening, intimidating, tormenting, bullying, or shaming a person or group using the internet or other digital media such as Tik Tok, Instagram, Facebook, emails, and texts. Hacking into someone's social media or email account is called cyberstalking, as is catfishing. Additionally, conducting surveillance on an individual utilizing a tracking device or a location finder from their cellular phone is also cyberstalking.
Cyberstalking is using lewd or obscene language or images or threatening to harm someone or blackmailing them with the possible release of texts, photos, or videos that would constitute slander, defame, or otherwise cause severe damage to their professional and personal relationships. Repeatedly contacting someone anonymously when it has been made clear that the contact is unwanted is also cyberstalking.
Consequences of Cyberstalking on the Affected Person
The damage cyberstalking can cause someone manifests in numerous problems regarding their health and relationships. Depending on the methods used, their intensity, and frequency, responses can go from mental anguish, anxiety, paranoia, depression, suicidal ideation, PTSD, and stress to physical manifestations such as ulcers, chronic headaches, fatigue, changes in eating habits, and insomnia.
Wrong Use of Technological Devices in Cyberstalking Cases
The latest (and very dangerous) surveillance tactic is called an Air Tag (Apple). It is a small tracking device whose purpose is to help you find things like your laptop case, car keys, pocketbook, etc. They are discs, about the size of a quarter, and can be clipped or adhered to about anything. Ne'er do wells will tag someone by placing the device in a jacket pocket, bag, or purse of the person they want to track. They can also be placed in a car's wheel and remain completely undetected. When the device is triggered, the person who puts it there can track their target's movements in real-time.
Allowing your location to be tracked through your phone is another way cyberhackers can monitor where you go. If you need a driving service or to locate that new coffee shop downtown, you keep your location settings on to take advantage of the applications that make your life easier.
Cyberstalkers enjoy mortifying their victims. They flood the victim's inbox with emails, sometimes violent or sexually explicit material. On Facebook, they use false identities to get a friend's request and access someone's photos and posts to comment or antagonize other people who are the victim's friends and family. Some cyberstalkers blast Tik Tokers and Twitter accounts with ugly comments or report innocuous posts as offensive, eventually shutting down the creator's page. Cyberstalkers have been known to contact their victim's employer with false information about the victim's background or behavior that would seem unsavory or unethical. They will fill out fake reviews regarding the victim's place of business. These are just a few examples. A thousand combinations can occur based on all the ways information on the internet can be obtained and spread to harm someone.
Forms of Cyberstalking in a Marriage Relationship
Hacking into your spouse's phone, email, or social media accounts may merely be a way to satisfy your curiosity, but to do it without their consent is illegal. If you are considering a divorce, talk to your attorney about how these actions could affect your divorce.
Domestic violence and cyberstalking are frequent bedfellows. It isn't surprising when a restraining order is in place and is violated via the internet. When a restraining order is granted, the person to whom it is placed cannot so much as press the "like" button on the victim's cat video posted on Instagram. It isn't just physical or verbal contact; in today's world, internet communication must also be included in the order.
Other cyberstalking behaviors that frequently occur in married or separating spouses are email hacking, inbox flooding (sending hundreds of emails), hacking into social media accounts, impersonating the victim by creating false accounts, publishing photos, videos, or gossip about the ex-spouse or creating a fake account to communicate with the victim (also known as catfishing).
Strategies for Protecting Yourself From Cyberstalking
You should first change all your passwords:  email, social media, banking sites, media sites such as newspapers, and any other applications that require a password. There are many free password generators available online. Never store your passwords on your computer or your cell phone. The best way to keep your passwords safe is by using a password protector app that can only be accessed with your fingerprint.
Never open emails from senders you don't recognize, and most importantly, do not click on any links sent to your inbox. They frequently contain viruses and trackers that make hacking into your email a piece of cake. Change all your social media accounts to "friends only" and change your settings so only your friends can see your profile (not friends of friends). Facebook will allow your name and profile picture to be seen publicly, so remove your profile pic or change it to something that doesn't have your face.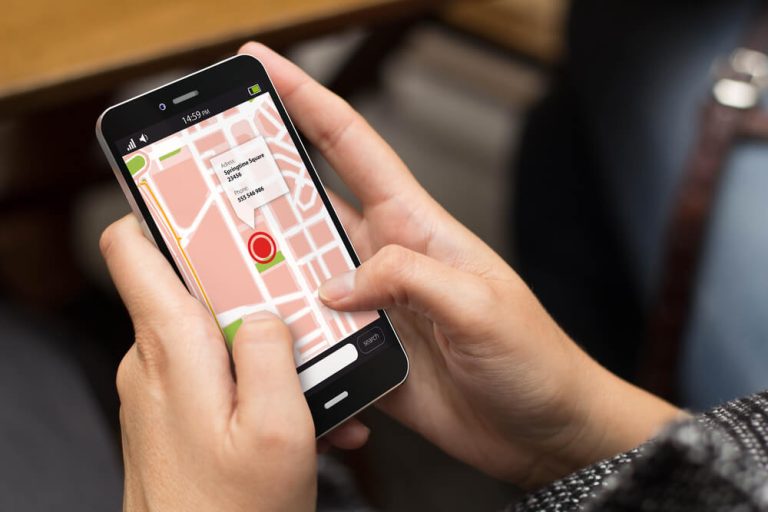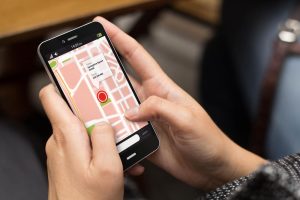 Turn off the location setting on your phone so your phone doesn't identify where you are. You can turn the setting back on when you need it; remember to turn it off again. Pay attention to any notifications on your phone about access to your bank accounts or someone trying to get into your social media accounts.
The worst thing to do is engage with the cyberstalker. Take screenshots of all the messages, emails, and other incriminating evidence. Do not store the evidence on your phone or computer. Print it out to create a paper trail as to the events that had occurred. If you know the name of your stalker, contact an attorney who can help you through the process of requesting a restraining order which should stop the harassment.
Cyberstalking Leading to Divorce
According to a cyberstalking study done in 2019 at the University of Bedfordshire in the UK, Two-thirds of cyberstalking victims are women. Their stalker is someone who knows them, at least in passing, followed by complete strangers, and someone they previously dated casually. As previously mentioned, the victim can suffer from severe mental and physical trauma due to cyberstalking. Cyberstalking victims feel helpless and ashamed. They may become paranoid and self-isolate. Hypervigilance and changes in mood and appetite can also become stressful for their partner. The trauma associated with cyberstalking can lead to self-medication and alcohol or drug use as coping mechanisms.
The spouse of a cyberstalking victim often experiences feelings of frustration, alienation, anger, and helplessness. As they watch their partner become seemingly obsessed with their circumstances, a distance can be created. The victim's irritability and desire to self-isolate could lead to fewer dinners out or with friends. The victim's spouse could suspect it was an attention-seeking ruse or a way to cover up a cyber-relationship.
Legal Ramifications If You Are Accused of Cyberstalking in NJ
Cyberstalking falls under the category of cyber-harassment and is a fourth-degree crime. A conviction for cyberstalking could result in up to 18 months in jail and a fine of $10,000. If the cyberstalking is an act of domestic violence, the victim can file a request for a restraining order. If the harassment continues despite the order, the stalker can be charged with more serious offenses, leading to heavy fines and more jail time.
Contact our Family Lawyers for Assistance with Your Cyberstalking Case in Little Falls NJ
As a victim, the attorneys with the Montanari Law Group can help you to gather evidence to support your case against your stalker. We have the technical and legal experience to build a solid case to help you put a stop to your suffering and mental anguish. We will listen to your concerns and create a plan to use legal measures to protect you from further harm. Our family law attorneys can also help with a divorce case you may have as a result of being cyber-stalked by your husband or wife.
You can also count on our legal team to defend your rights if you have been accused of cyberstalking. A cyberstalking charge requires proof of intent beyond a reasonable doubt, which can be hard to do, especially when your experienced criminal defense lawyer charts the best way to your defense.
If you are a victim of cyberstalking or have been accused of committing this crime in Woodland Park, Paterson, Clifton, Wayne, Passaic City, Ringwood, Hawthorne, and elsewhere in Passaic County, call the attorneys at The Montanari Law Group today at (973) 233-4396 for a free consultation. You can also reach us online and take the first step in obtaining the legal support you need right now.