When is a plenary hearing necessary in a child custody case?
Child Custody Attorneys Serving Passaic County and Northern NJ with offices in Little Falls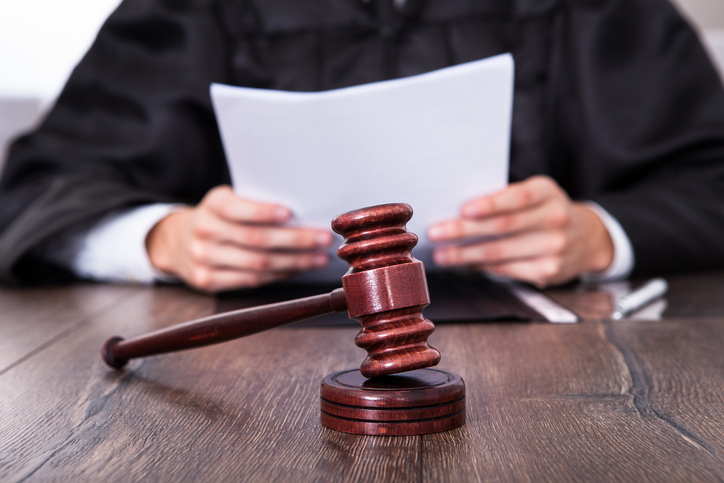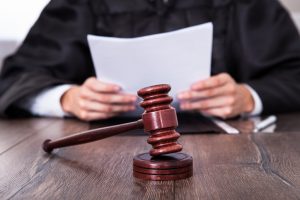 The impacts of divorce on a family are clear and potent. Most notably, they affect children. As such, coming to a fair and reasonable agreement on child custody that reflects the children's best interest is crucial. However, divorce proceedings and their byproducts, like child custody determination, are rarely without conflict. Due to the emotionality of any divorce proceeding, among many factors, a couple often disputes facts during or after a divorce proceeding, or a judge determines that one party's credibility is questionable. In this case, a family court, generally responsible for hearing child custody cases, will call on the Superior Court of New Jersey to hold a plenary hearing, or trial, to determine fact and credibility and reach an accurate decision.
When a court order is submitted, which occurs when one party files a motion for change of child custody or child support, a plenary hearing may also be required. While the judge could come to a decision based solely on the motion and its supporting evidence, they will often request to hear the testimony of the involved parties to reach a just conclusion.
What is a plenary hearing?
A plenary hearing is much like a regular courtroom trial, occurring at the New Jersey Superior Court level before a judge. During a plenary hearing, each party's divorce lawyers examine and cross-examine the parties and their witnesses. Upon receiving all evidence and testimony, the judge makes a fair and complete ruling.
Why is it important to have a quality divorce lawyer during a plenary hearing determining child custody and child support?
According to the Pew Research Center, which analyzed the 2011 National Survey of Family Growth, there is a huge discrepancy between the amount of time divorced fathers spend with their children in comparison to divorced mothers: while just over one-quarter of fathers see their children once per week, another quarter of fathers have no contact with their children after the divorce proceedings. Having a skilled divorce lawyer during the plenary hearing that determines a motion to change child custody could mean the difference between a custody agreement that respects the wishes of both parties and the well being of the children and an outcome that creates emotional and physical upheaval for the most impressionable members of the family, the children.
Financial, Emotional, Psychological, and Personal Benefits of Mediation versus Litigation
When an amicable outcome to divorce proceedings can be reached, it is always best. You and your spouse know your children better than anyone, but if you go to trial, the foundation of your children's future relationship with each of you will be in the judge's hands.
Mediation, as opposed to trial, is an option in child custody cases and can be used to determine legal and physical custody, the two types of custody considered and ruled upon in New Jersey. When separating partners can work together to envision and plan a future in which both parties are duly considered in service of the best interests of the children, the family's outcomes stay within the control of the family, not a judge.
If you are currently undergoing a divorce proceeding that involves children, and a motion has been filed to change child custody, reach out to our experienced team of divorce attorneys to schedule a consultation today. Our skilled litigators will represent the best interests of you and your children when a NJ Superior Court judge requires your attendance at a plenary hearing. We can also help you decide if mediation is an option and, whatever the course, help you ensure the best outcome for you and your children.
Contact a Wayne NJ Custody and Visitation Attorney Today
At The Montanari Law Group, our attorney team has extensive experience helping parents to draft fair and reasonable child custody agreements during their divorce, and modify their child custody agreement when circumstances change in towns across Passaic County, including Little Falls, Woodland Park, Clifton, Wayne, and West Milford. Our attorneys understand just how stressful this process can be, and we are prepared to provide you with the guidance and support you need during the entirety of this process.
Our firm believes that by keeping each of our clients highly informed and involved in whatever legal matter they are facing, and listening closely to their unique situation, needs, and concerns, we can better work to achieve the types of resolutions which most accurately meet those same needs and concerns and protects the legal, financial, and familial futures of our clients and their families.
To speak with our family law firm today in a free and confidential consultation regarding your child custody and parenting time agreement, a child custody evaluation, or modifying an existing child custody and parenting time agreement, please contact us online, or through our Little Falls, NJ office at (973) 233-4396.