NJ Red Flag Laws & Domestic Violence: The Seizure & Forfeiture of Firearms
Domestic Violence and Gun Law Attorneys Serving Clients in Little Falls, Clifton, Wayne, Paterson, Woodland Park and across Passaic County and Northern NJ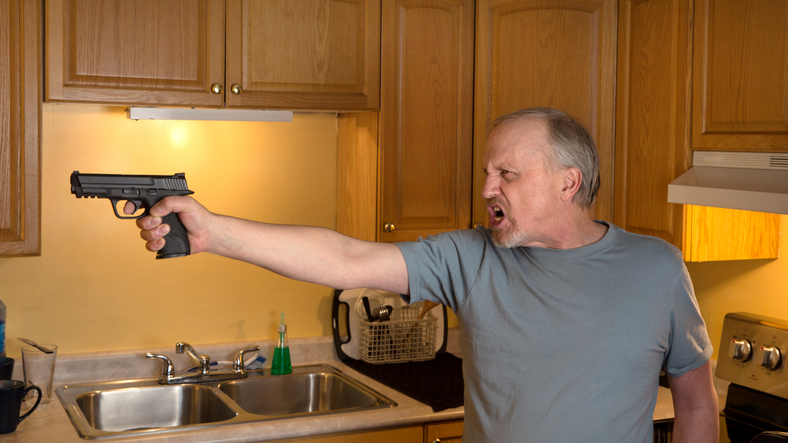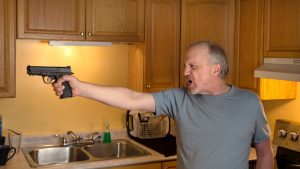 Despite having one of the lowest gun death rates in the nation, as of last year, New Jersey's gun laws are ranked second, behind California. If someone is suicidal or poses an immediate threat to others, should a local law enforcement officer or judge be able to temporarily take away that person's guns? With the recent spate of school, shopping center, workplace, entertainment venue, and food festival shootings, many would say yes.
If you are facing a domestic violence charge or are concerned that your rights are not being protected based on a restraining order imposed by the court, the attorneys at The Montanari Law Group are here to help. Our family law attorneys have years of experience handling domestic violence and restraining order cases in Wayne, Clifton, Paterson, Woodland Park, and across Passaic County, NJ. Give us a call at (973)-233-4396 or fill out a contact form to schedule a free consultation.
Two Standards for Seizing Weapons in a Domestic Violence Arrest
In accordance with N.J.S.A. 2C:25-21(d) entitled "Seizure of Weapons for Safekeeping," there are two different standards that apply before the police can seize weapons under the Domestic Violence Act. First, the law enforcement officer must have probable cause to believe that an act of domestic violence has been committed. Second, the officer must reasonably believe that failure to seize the weapon would expose the alleged victim to a risk of serious bodily injury.
What is a red flag bill or law?
Shootings often prompt interest in restrictive gun laws, including red flag bills. Under New Jersey's red flag law, a judge may issue a gun violence restraining order authorizing the police to confiscate a person's firearms if the judge determines that the person poses a significant risk of personal injury to himself or others. A hearing must be held within ten days. At the hearing, the person's firearms may be taken away for a period of up to one year.
What is A1217 or the Extreme Risk Protective Order Act of 2018?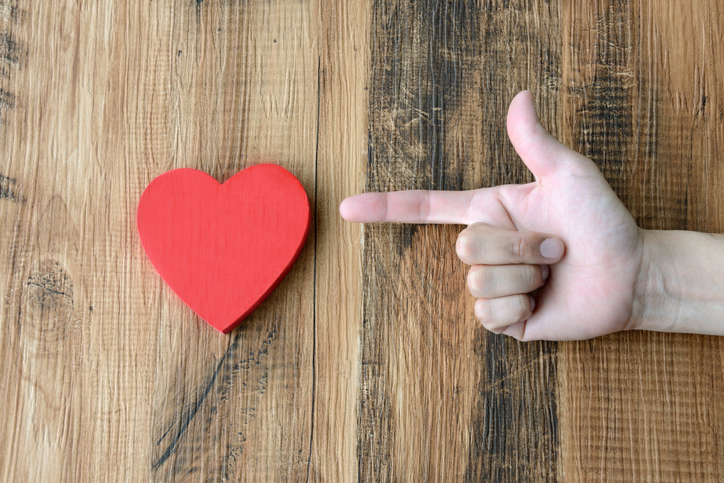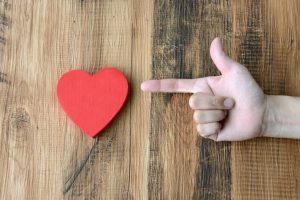 This second of six New Jersey safety bills signed in June of 2018,Extreme Risk Protective Order Act of 2018, builds on a growing trend of red flag laws, which gun violence prevention advocates say can be used to prevent suicides, domestic gun violence, as well as attacks like the Parkland High School and Pulse Nightclub shootings. Despite push-back from the National Rifle Association (NRA), which says red flag bills eliminate the right to due process, many politicians believe these laws would take guns out of the hands of people that display disturbing or dangerous signs that could endanger the lives of others.
The protective orders prohibit the respondent or person who the order is filed against from securing or possessing any permit or license allowing firearm possession during the protective-order period.  The bill also makes it a fourth-degree crime for a person to purposely or knowingly violates any provision of an extreme risk protective order.
Firearm Restrictions in Misdemeanor Domestic Violence Cases
In the case of Voisine v. United States, the Supreme Court of the United States determined that "federal law prohibits any person convicted of a 'misdemeanor crime of domestic violence' from possessing a firearm."
In accordance with NJ Ann. Stat § 2C:39-7b(1), New Jersey prohibits the purchase, ownership, possession or control of a firearm by persons convicted of misdemeanor domestic violence offenses. Under this statute, NJ courts are also authorized to prohibit defendants from purchasing or possessing firearms in cases in situations where the defendant is charged, though not convicted a domestic violence crime or offense.
Weapon Forfeiture & Removal in Accordance With A Domestic Violence Restraining Order
A family or household member (spouse, domestic partner, partner in a civil union couple or former spouse, former domestic partner, or former partner in a civil union couple, or any other person who is a present household member or was at any time a household member; a person with whom the respondent has a child in common, or with whom the respondent anticipates having a child in common if one of the parties is pregnant; or a current or former dating partner) or law enforcement officer may file a petition for a temporary extreme risk protective order stating that the defendant poses a significant danger to self or others by having custody or control of, owning, possessing, purchasing, or receiving a firearm.  The petition would then be expedited through the court.
A temporary extreme risk protective order would prohibit the defendant from having custody or control of, owning, purchasing, possessing, or receiving firearms or ammunition, and from securing or holding a firearms license or permit during the period the protective order would be in effect. Additionally, the order would require the defendant to surrender firearms and ammunition in their custody or control, or which they possess or own, and any firearms license or permit and shall be immediately revoked as per of N.J.S.2C:58-3f.
Process for Seizing Weapons in a Domestic Violence Arrest Under New Jersey Law
In accordance with N.J.S.A. 2C:25-21(d) (seizure of weapons for safekeeping) when a police officer has probable cause to believe that an act of domestic violence has been committed, he or she must question all persons present to determine whether there are weapons on the premises.
If there are, the officer is required to seize any weapon "that the officer reasonably believes would expose the victim to a risk of serious bodily injury." When seizing any such firearm, the officer will also take away the handgun permit or firearm purchaser ID card from the person accused of domestic violence.
All weapons, ID cards and permits seized are turned over to the county prosecutor. The prosecutor has 45 days to petition the judge to either obtain title to the seized weapons or revoke any or all permits and licenses, or otherwise object to the return of the weapons to their owner. If the prosecutor petitions the judge, a hearing is held within 45 days on the matter. This hearing is held in Superior Court and is able to be appealed to the Appellate Division. If the prosecutor does not petition the court within 45 days of the initial seizure, the weapons are to be returned to their owner.
If the court determines that the owner should not keep the weapons, the owner has 60 days to arrange for their transfer or sale to an appropriate person. After that period, the prosecutor is authorized to dispose of the weapons.
Retrieval or Return of Weapons if Defendant found Not Guilty of Domestic Violence
It is possible that even if a domestic violence restraining order is dismissed or a final restraining order is dissolved, weapons can still be forfeited if the court finds that the aggressor appears to still pose a threat to public health and safety, a particular person, or within the context or temporary restraining order, has a habitual drinking problem (State v. Freysinger, 311 N.J. Super. 509).
Contact a Woodland Park Restraining Order and Domestic Violence Attorney Today
Our seasoned Passaic County domestic violence attorneys are here to help protect the rights of those facing charges and penalties in Clifton, Wayne, Paterson, Little Falls, Woodland Park and across Passaic County and Northern NJ. Contact us today at (973)-233-4396 or toll-free at 888-877-7985 for a free initial consultation.