How to Defend Against Shoplifting Charges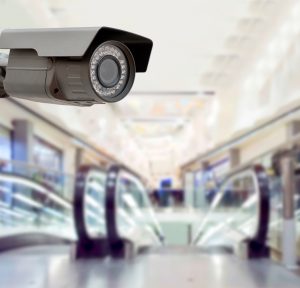 Shoplifting charges can range from a disorderly persons offense to a second-degree felony offense in New Jersey. Regardless of the grading of your crime, the consequences can be severe and lead to time behind bars, heavy fines, and a permanent stain on your public criminal record. For those charged, it is vitally important that you defend your legal rights and seek to have your criminal charges reduced or even dropped. Today, our criminal defense attorneys will discuss the different types of shoplifting charges in New Jersey and potential legal defenses you may able to use in your case.
Passaic County, NJ Shoplifting Defense Lawyers Discuss Types of Shoplifting Charges
Depending on the nature of your shoplifting and the dollar value of the goods which were allegedly shoplifted, your case may be considered either a disorderly persons offense or an indictable felony criminal charge. Disorderly persons offenses are considered lesser degrees of crimes and trials are held in the Municipal Court in the county where your alleged crime took place. Indictable felony criminal proceedings take place in New Jersey Superior Court.
Pursuant to New Jersey revised statutes, disorderly persons charges generally stem from shoplifting in the amount of less than $200. Penalties include potential jail time up to six (6) months, fines up to $1,000, mandatory community service, and may include restitution for victims. For first time offenders, convictions carry a presumption of non-incarceration, meaning you will likely not serve your jail sentence.
Indictable felony shoplifting charges involve dollar values of $200 or greater. Penalties may include between 18 months and ten (10) years in state prison, fines up to $150,000, mandatory community service, restitution, and probation. Second-degree convictions carry a presumption of incarceration, while other lesser charges (third and fourth degree) carry a presumption of non-incarceration.
Wayne Shoplifting and Theft Attorneys Identify Legal Defenses
Your Wayne shoplifting and theft defense attorneys have a variety of defenses that they may use to defend you against shoplifting charges. These defenses may be successful in downgrading your charges or having them outright dismissed. Common legal defenses against shoplifting can include:
Inadequate evidence. Since shoplifting charges are frequently disorderly persons or minor offenses involving small amounts of allegedly stolen goods, witnesses may fail to appear in court. If this is the case, your attorney may motion to have your case dismissed on the grounds that the prosecution is not prepared to try your case due to insufficient evidence. You have the right to a speedy trial and it is not likely that another court date will be set.
Arguing your intent. Many charges for shoplifting occur as a result of incidents where the offending party never actually completed the act of shoplifting. This may include scenarios where you were accused of shoplifting before you actually left the place of business. A qualified attorney can dispute the claim that you were intending to shoplift the merchandise in question.
Accidental shoplifting. In some cases, individuals will check out at a store and accidentally not pay for an item or items. If you completed a transaction for a larger amount and ended up walking away with merchandise with low value, this may be a strong defense.
Plea bargains. Dependent on the nature of your case, it is common for prosecutors to accept a plea agreement for shoplifting cases. It is worth noting that plea agreements are strictly forbidden for certain types of charges including drug charges.
Contact our Woodland Park Shoplifting, Theft, and Fraud Attorneys Today
At The Montanari Law Group, our shoplifting, theft, and fraud attorneys serve clients from local Passaic County communities including Woodland Park, Paterson, Little Falls, Clifton, Wayne, West Milford, and across all of Northern New Jersey. Our criminal law practice is led by found partner Michael J. Montanari, who boasts nearly two decades of concentrated criminal defense legal practice. We take pride in handling all types of criminal defense cases, from petty disorderly persons and DWI/DUI offenses to indictable first-degree felonies. If you or a loved one is facing serious criminal charges, look no further for your legal needs.
Contact us online or call our Woodland Park offices by dialing (973) 233-4396 today for a free and confidential consultation regarding the details of your case and to learn more about how we may be able to best serve you.