Virtual Visitation Connecting Families Behind a Screen
Technology Has Introduced Virtual Visitation, Which Uses Tools Like Video Calls to Help Non-Custodial Parents Stay Connected With Their Children When In-Person Visits Are Difficult To Accomplish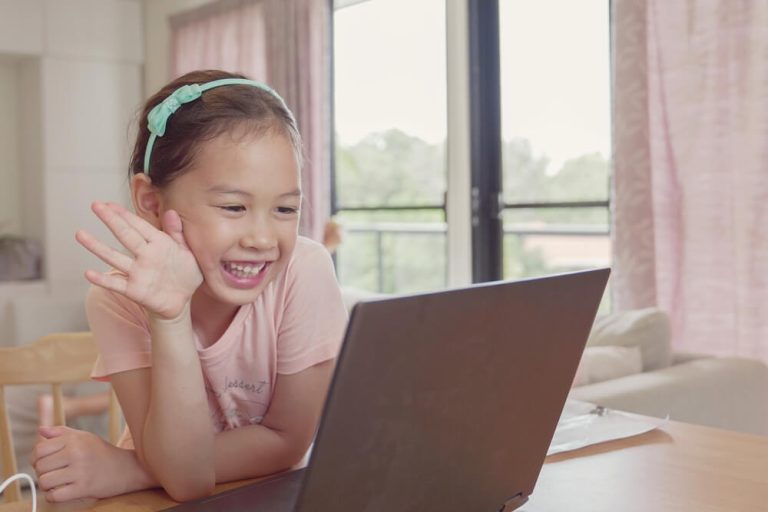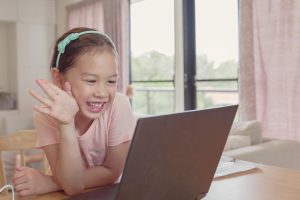 Technology has become an inseparable part of most of our lives, altering and expanding how we approach our daily routines and the unexpected circumstances and sometimes problems that life delivers. Family law is no exception to this new direction, and technology has opened up possibilities for constructive solutions to staying connected. Technology has undeniably played a crucial function in transforming how we approach various family matters, including resolutions of child custody and visitation disputes. One significant development in this domain is the concept of Virtual Visitation.
Shortening the Distance Through Technology with Virtual Visitation in NJ
Virtual or electronic visitation goes by many names, including e-visitation or e-visits. Regardless of which term you assign it, the new pathway is helping parents stay connected with their children in the modern world. The method became more popular recently due to the telemedicine boom ignited during the COVID-19 pandemic when difficulties arose with in-person visits due to safety concerns. If virtual patient-doctor visits can be a helpful and accepted tool, why not apply the same technology to parents and children living in different households or those separated by distance or unique circumstances? Virtual visitation refers to using technology, typically video calls, to facilitate contact between non-custodial parents and their children when real-world face-to-face meetings may not be possible.
Browsing the Diverse Tools of Virtual Visitation
Virtual visitation provides a wide range of tools, each crafted to accommodate the distinct preferences and requirements of both parents and children. Among the popular choices are video chat applications like Zoom and Skype, which deliver a real-time audio and video connection between parent and child. Depending on the circumstances, Families can also use FaceTime or Facebook video calls.
In addition to these options, the more traditional methods of communication—email and phone calls—remain relevant and practical. A heartfelt email or a friendly phone call can do wonders for nurturing family bonds, especially when it's about staying close to our loved ones, regardless of the miles that separate us.
Complementing Traditional Parenting Time with Virtual Visitation
It's necessary to clarify that virtual visitation is not meant to replace traditional parenting time. Physical custody, or parenting time, pertains to the spans or scheduled days when the child resides with the non-custodial parent in person. Contrarily, virtual visitation is a supplemental means of interaction. It can bridge geographically caused intermissions in physical custody schedules, allowing parents to maintain meaningful contact when separated by physical distance.
Bringing Families Closer and Other Pros of Virtual Visitation
Virtual visitation brings many advantages, especially for non-custodial parents living at a great distance from their children. Importantly, it offers parents extra chances to deepen their connections with their children. Through virtual visits, they can sustain a more consistent form of contact, strengthening the parent-child relationship even when they can't be physically present in the same room.
The many benefits are amplified for families separated by significant distances by reducing the financial strain and time demands that come with long-distance travel. Scheduling and coordinating of in-person visits are streamlined, which significantly reduces many logistical issues associated with visitation, saving time and effort and providing much-needed flexibility in scheduling. Thus, virtual visitation makes for a pretty indispensable tool.
Consider a scenario where a parent resides in a different state due to work commitments or relocation. Virtual visitation ensures that they can actively participate in their child's life, attend school meetings, help with homework, celebrate birthdays, and provide emotional support, all without the burden of frequent cross-country travel. Further, a virtual face-to-face conversation starting with "How was your day at school?" is much more likely to get past the usual response of "fine" during a video chat than it would be on a regular phone call. Although it does not entirely replace in-person visits, virtual visitation can lessen the weight of the gaps between those long-awaited in-person visits for long-distance families and regular custody visitation periods.
Sometimes, Technology is not 100% Infallible.
While Virtual Visitation offers many benefits, it has some imperfections and shortcomings. One notable limitation is the lack of physical contact. Hugs, kisses, and physical presence are irreplaceable aspects of parenting. Technology, no matter how advanced, cannot replicate these tactile experiences.
Technical issues can also pose challenges. Internet connectivity problems, glitchy software, or hardware malfunctions can disrupt virtual sessions. These interruptions can be frustrating and affect the quality of interaction.
It can also be very difficult for small children to sit still and remain engaged for a virtual visitation call, which can become a significant challenge for the custodial parent or individual facilitating the call for the child, as well as potentially disappointing or frustrating for the parent on the other side of the video call.
How Family Courts Approach Virtual Visitation
Courts recognize that it is important to protect and foster the relationships between non-custodial parents and their children, even when they are physically distant from each other. The court will typically set guidelines and schedules for virtual visitation sessions in order to maintain consistency and accountability in these arrangements. These schedules are typically tailored to suit the specific needs and circumstances of each family. They define when and how virtual interactions should occur, allowing both parents and children to plan accordingly.
Contact our Team of Virtual Visitation and Parenting Time Lawyers in Passaic County NJ
Virtual visitations may seem simple enough, but there are a lot of details that can become points of contention for parents. At the Montanari Law Group, our attorneys can help you negotiate visitation agreements, modify orders, and ensure compliance.  If you are struggling with virtual visitation rights, orders, or custody arrangements, seeking skilled New Jersey family law counsel is critical. We are pleased to assist you with your individual custody and visitation case in Hackensack, Essex Fells, Bergenfield, Wayne, Woodland Park, Elmwood Park, and throughout Passaic County, Essex County, and Bergen County areas. Contact our firm at (973) 233-4396 or find us online for your free consultation.