Forms of Child Abuse and Their Lasting Impact
Understanding Child Abuse and Its Legal Ramifications in New Jersey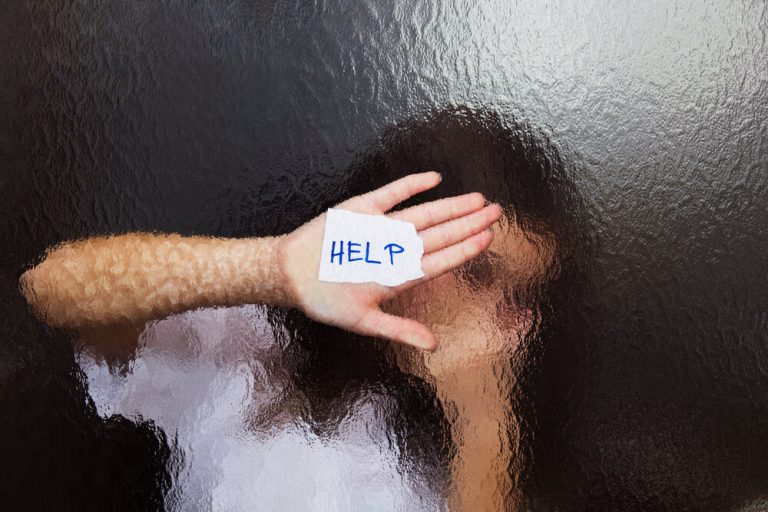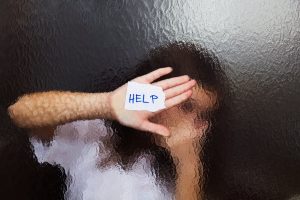 Child abuse can take many forms.  Children who are abused may experience more than one kind of abuse.  Physical abuse involves the intentional use of physical force on a child that results in bodily harm, such as hitting, kicking, shaking, burning, or any other physical harm to the child.  Hair pulling and obligatory strenuous exercises such as running stairs or holding heavy objects with outstretched arms are also used to avoid leaving marks or bruises.
Sexual Abuse
Sexual abuse is a particularly heinous form of child abuse that can have devastating consequences on a child's physical and emotional well-being. Sexual abuse is any sexual activity between a child and an adult or an older child, which includes sexual touching, molestation, or penetration. Sexual abuse can take many forms.  Any form of sexual contact between an adult and a child, including touching, fondling, oral sex, or penetration.  Non-physical contact, such as sexual communication between an adult and a child, such as exposure to pornography, sexting, or sexualized conversations.  When a child is used for sexual gratification or gain, such as through prostitution or pornography, it is considered exploitation.
The impact of sexual abuse on children can be profound and long-lasting, leading to physical and emotional symptoms that can persist well into adulthood. Some physical symptoms of sexual abuse can include pain or discomfort in the genital area, urinary tract infections, and sexually transmitted infections. The emotional impact of sexual abuse can consist of feelings of shame, guilt, anxiety, depression, and difficulty with intimacy and relationships.
Emotional and Psychological Abuse
Emotional and psychological abuse include any harmful language, such as insults, threats, or name-calling. Gaslighting is when an adult manipulates a child into questioning their reality or memory.  Threats, intimidation, or any behavior or language that makes a child feel unsafe or afraid falls under these categories.  Constant criticism involves regularly pointing out a child's perceived flaws or mistakes.  Isolation is when an adult prevents a child from interacting with others or limits their social interactions.
Child Neglect
Child neglect is a form of child abuse that occurs when a caregiver fails to provide adequate care and attention to a child's basic needs, such as food, shelter, clothing, medical care, education, and emotional support. Neglect can be physical, emotional, or educational. It can also involve failing to protect a child from harm or danger.  Examples of child neglect may include leaving a child alone for long periods, failing to provide adequate food, shelter, or clothing, denying medical care or education, exposing a child to dangerous or harmful environments, or failing to provide emotional support or nurturing.
How Victims are Commonly Affected By Child Abuse
The effects sometimes caused by abuse include PTSD, trauma and anxiety syndromes, substance abuse, and cognitive skills such as advanced logical thinking and memory due to reduced brain development. When the brain fails to thrive, motor skills, emotion regulation, and impulse control are also evident.  Also, the part of the brain called the amygdala can be altered, causing problems processing strong emotions.  Abuse can also lead to health issues like lung disease, coronary disease, brain damage, malnutrition, and diabetes.  Many of these issues arise several years after the abuse has stopped. Additionally, poor mental and emotional health, self-harm, eating disorders, and criminal activity can also occur when abuse occurs.
Behaviors or Symptoms That May Signal Child Abuse
The behaviors and symptoms surrounding abuse vary substantially, especially according to age.  Very young children may demonstrate severe anxiety, frequent tantrums, and regressive behavior, such as incontinence.  School-age children can show poor hygiene, aggressiveness, defiance of authority in school, self-isolation, and uncontrolled emotional outbursts.  Adolescents demonstrate many symptoms, including truancy, substance abuse, insomnia, depression, and fighting with peers.
Telltale signs of sexual abuse in smaller children include behaving like a younger child (sucking their thumb, wetting the bed), having new names for genitalia, playing sexual games with friends or siblings, and copying adult-like behaviors with toys.  The physical signs may include frequent urinary tract infections for girls, constant or recurring pain while going to the bathroom and bruising on the thighs. In adolescents, severe mood swings, insomnia, isolation, suicidal ideation, substance abuse, running away from home, low grades, dramatically gaining or losing weight, and self-harm can be signs of sexual abuse.
How Does Child Abuse Affect the Family and Friends of the Abused Child?
Often family members feel a certain amount of guilt for not having identified the warning signs sooner.  They may feel resentment toward the abuser and become overprotective of the child.  Relationships can also be damaged if the abuser is a family member or close friend of the family (as is frequently the case).  Some family members may be unwilling to believe any abuse occurred, and the family could split apart.
Legal Issues if You Have Been Falsely Accused of Child Abuse in NJ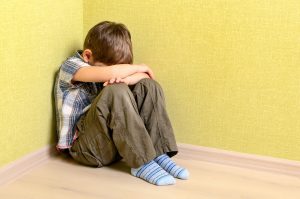 If a child abuse case is brought against you in New Jersey, the Division of Child Protection and Permanency (DCPP), formerly known as the Division of Youth and Family Services (DYFS), will investigate the allegations.  If the DCPP finds evidence of child abuse or neglect, they may remove the child from the home if they believe the child is in danger. They will attempt to find a willing relative suitable to take the child before placing them in foster care.
The DCPP may initiate an investigation and file a complaint against you in court. You must attend court hearings, and your attorney can represent you in court. If the child is not removed from the home, they may provide services to the family, such as counseling, parenting classes, and substance abuse treatment. If the child is removed from the home, the DCPP will work with the family to develop a plan to ensure the child's safety and well-being.
If the abuse or neglect is severe or criminal in nature, the DCPP may also involve law enforcement and pursue criminal charges against you. It is important to note that the DCPP operates under the belief that keeping families together is the best option whenever possible. They will work with you to develop a plan that addresses their concerns while maintaining the family's integrity. If you have been accused of child abuse or neglect, taking the matter seriously and working with an attorney specializing in these cases is essential. If no evidence of abuse is found, your case will be closed, and all accusations will be dropped.
Contact a Skilled Little Falls Defense Lawyer Providing Assistance If You Have Been Falsely Accused of Child Abuse in New Jersey
Being falsely accused of child abuse is a person's worst nightmare. If you are found guilty, you could face severe consequences such as imprisonment, fines, and a criminal record. You could be required to register as a sex offender.  Therefore, fighting false accusations and doing everything possible to prove your innocence is essential. The Montanari Law Group has the knowledge and experience you need during this trying time.  Our attorneys will interview witnesses and review medical records and any other documentation needed to prove your innocence.  You need someone who knows your rights and is prepared to defend them in North New Jersey towns like Montvale, Paterson, Wayne, Caldwell, West Milford, Woodland Park, Haledon, and Verona.
If you have been accused of child abuse, or know someone who has, call us today at (973) 233-4396 or contact us online for your confidential cost-free consultation.