Possible Consequences of Leaving Unattended Children in a Vehicle in NJ
Leaving a Child Alone in the Car Can Have Catastrophic Results in Montvale, Paramus, Wyckoff, Kearny, and throughout Northern New Jersey.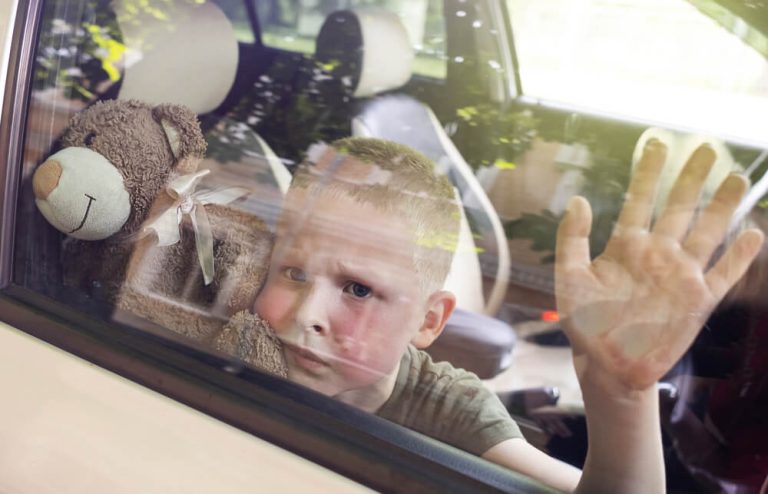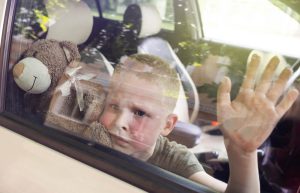 In a survey of 10,000 people done by the National Lifesavers Conference on Highway Safety Priorities in 2020, it was revealed that 7 in 10 parents are aware of the health risks of leaving a child alone in the car but find their children to be an exception for one reason or another.  Nearly 19% of those surveyed said they intentionally left their children in a car between three months and five years alone, and 12% admitted to accidentally leaving their children alone because they forgot about them.
How do Children End up Left Alone in a Car in NJ?
There are so many potential scenarios in which a child may be left alone in a vehicle, many of which are more common than one might expect. For example, Reign is the mother of four children, all under the age of five.  Running errands can take all day when she has to extract and then place back her four children in their respective car seats, especially if they are asleep.  Depending on the weather, she prefers to leave the air conditioning or heat on and run into the post office, dry cleaners, or convenience store for milk and diapers. She is always gone for at most ten minutes and keeps the car parked close to the store where she can see it.
Or perhaps, Douglas is running late for work and is worried because he promised his wife he would take the baby to daycare on his way.  It seems as though every traffic light is red, and all he can think about is the eight o'clock meeting he has to pitch a deal that could jettison his career and earning potential. He quickly parks in the employee lot and dashes into the office building, relieved that he has five minutes to spare.  At lunch, he realizes he has left his wallet in the car.  He opens the door and sees his unresponsive four-month-old child, red-faced and sweaty, in the backseat.
In still other cases, say Maxine and Earl have a gambling problem.  They also have three small children, ages 2, 4, and 5.  When Maxine and Earl want to go to the casino, their cousin usually babysits the kids, but she has pneumonia and can't help them this time.  They decide to bundle up the kids and leave them in the car for twenty minutes, hoping that while they are gambling, the children will fall asleep.  They leave the car running and the heat on because winter nights in Boston are frigid. Eventually, the car runs out of gas and dies.  Maxine and Earl return to find their children with frostbitten fingers, noses, and severe hypothermia.
Potential Injuries for Children if Left Alone in a Car
Heatstroke is the most common injury children suffer if left inside a car. Even when the outside temperature is mild, the temperature inside a vehicle can quickly rise, leading to heatstroke, which can cause serious harm to the child.  Heatstroke causes damage to the brain and organs such as the kidneys and the heart.  In 10 minutes, the inside of a car can increase by 20 degrees, and within an hour, it can go up 40 degrees.  Children have suffered from heatstroke on days where the temperature was as low as 70 degrees.
When children are left inside a car, they can quickly dehydrate, especially on a hot day. Dehydration can cause headaches, dizziness, nausea, vomiting, and other symptoms, such as difficulty breathing, that can be dangerous, especially for young children. Infants and young children are at risk of suffocation if left alone in a car with windows closed, even for a short period. This is because the car can quickly become airtight, and the child may not be able to breathe correctly. As mentioned in one of the cases above, extremely cold temperatures can be as harmful as scorching ones.  Frostbite, frostnip, hypothermia, and dehydration are all possibilities when children are left alone in a car during the fall and winter seasons.
Does Leaving a Child in a Car Alone Constitute Grounds for Abuse or Neglect?
New Jersey has an unattended child law that states that any adult, such as a parent, legal guardian, or someone responsible for the child's welfare, who leaves a minor under the age of 14 in a motor vehicle without supervision is subject to a petty disorderly persons charge (the lowest misdemeanor) which carries a fine of no less than $500. If the child is mildly injured, the charge could be raised to a third-degree indictable crime with a jail sentence of 3-5 years and a fine of no more than $15,000. Severe injuries to the child could result in a second-degree criminal charge with 5 to 10 years in prison and a fine of up to $150,000.
Factors That Can Influence the Outcome of Your Case
Several factors can influence your case, such as the age and maturity of your child.  Leaving a two-year-old is very different from leaving a 12-year-old. The condition of your child is essential.  Were they dehydrated, overheated, or unconscious?  The reason for leaving them in the car alone is also important.  If it was an emergency, that is more understandable than going into a shoe store.  Weather and the outside temperature are other factors.  Also, were the windows left open and the doors unlocked?  Was there an older child accompanying a younger one, or was the child alone?
A DCPP Case, a Custody Issue With Your Ex, and a Criminal Case: All Possible Repercussions of Your Actions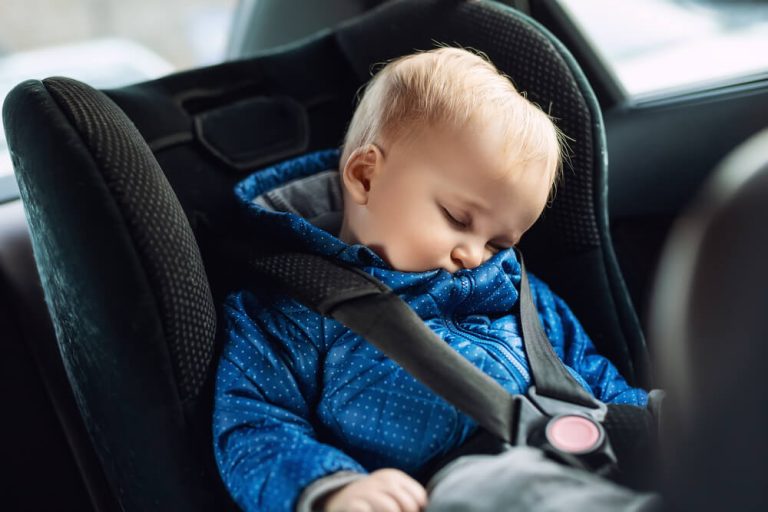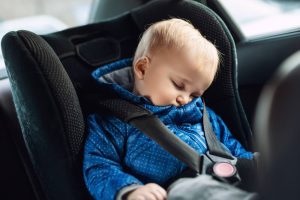 The first important factor is the circumstances under which the action took place—leaving a child in the car on a 70-degree day with the air conditioning on for 10 minutes, y entirely different from leaving a child in a car on a 90-degree day.  Also, the parent or guardian's frame of mind is essential.  Perhaps they honestly forgot there was a child in the car.  Maybe they intended to be five minutes at the post office, but there was a long line, and five minutes evolved into 25 minutes.
Frequently, a DCPP case will be opened in this kind of situation, and again, the circumstances have a lot to do with what is alleged. You could be accused of neglect, be required to be interviewed in your home, and receive some visits before your case is closed.
If your case is considered very serious, you may be required to give temporary custody to your former spouse while things are figured out.  Again, this is in the case of severe circumstances.
Criminal cases are decided based on the child's injuries (if any) and the circumstances surrounding being left alone.  The court's decision is made on a case-by-case basis. If we return to the scenarios given at the beginning of the article, we can see how different each set of circumstances is.  A mother running into a store for 10 minutes is not in the same legal situation as a couple who left their children to gamble.
Prepare Your Defense for Leaving Unattended Children in a Vehicle in New Jersey
If you or someone you know has been accused of leaving a child alone in a car in New Jersey, the Montanari Law Group is ready to take the case in Passaic County, Bergen County, Hudson County, and Essex County, including towns like Hackensack, Woodland Park, Ringwood, Haledon, Clifton, Totowa, Hoboken, and Montclair. The circumstances of your case are unique, and you need someone capable of looking at all the facts and constructing a solid defense. Everyone makes mistakes, and you would never intentionally hurt your child.  Our attorneys will support you on your journey because we believe no one should face harsh penalties for making a mistake in judgment.  It is also well within the realm of possibility that the circumstances surrounding your case do not merit abuse charges, or your charges could be reduced or successfully challenged in a court of law.
We urge you to contact us today and get started on your defense. Call (973) 233-4396 or reach us online for your confidential free consultation.