Updating Custody Agreements based on Covid-19 Pandemic
What is the difference between a Covid-19 Contract and an amended Parenting Time Agreement, and what would each include?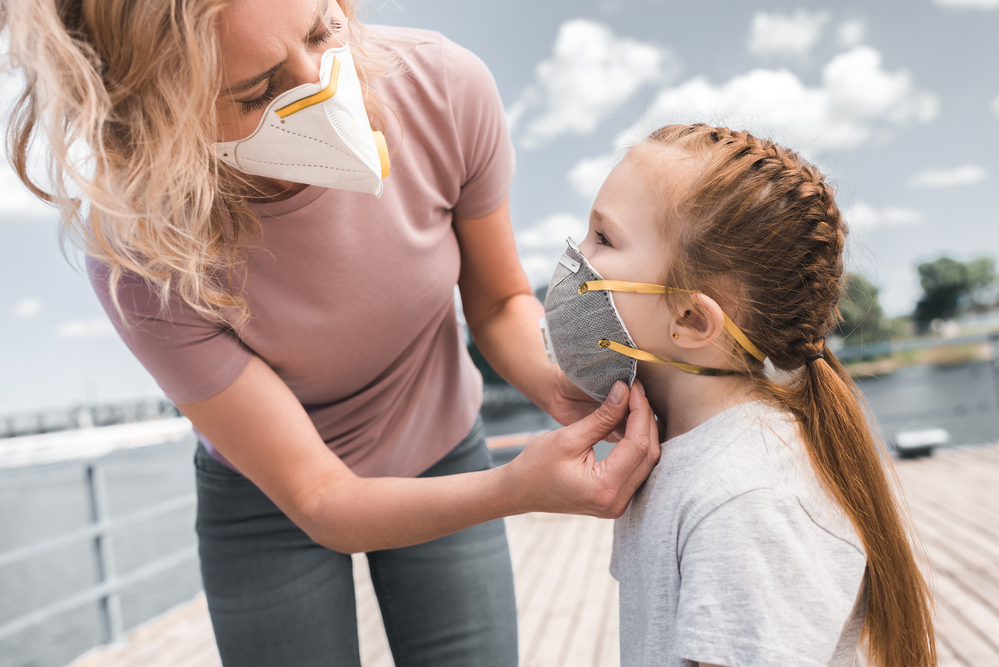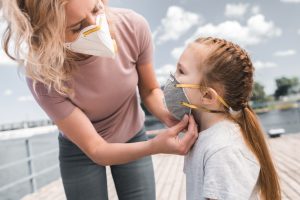 Throughout 2020 and into 2021, co-parents have had to exercise a great deal of patience, flexibility, and communication to navigate their custody arrangements and parenting time agreements in the wake of the Covid-19 pandemic. While the recommendation was to maintain legally-established custody and parenting time arrangements as much as possible, it has been difficult to downright impossible to do so safely at some points during the crisis. Because you care about the safety of your children and family in these trying times, unofficially amending your court-ordered systems for negotiating custody has likely been necessary.
Now that we are well into the pandemic and, while huge gains have been made to controlling the spread of the Coronavirus, further spread seems imminent – resulting in restrictions that may have an impact on your capacity to uphold your custody agreement – it may be time to legally change the terms of your custody arrangement and parenting time agreement to reflect the new normal in which we live.
Is there a way to create a custody arrangement that can be upheld even in shifting times? According to an article recently published in the New Jersey Law Journal, there are ways in which a team of co-parents can amend their custody arrangement and parenting time agreement to allow for flexibility and modification when external circumstances out of your control are involved.
Amending Your Custody Arrangement to Include Covid-19 Considerations
First and foremost, having steady and clear communication between co-parents is key to navigating this and all issues when raising a child together. In the time of Coronavirus, however, maintaining open communication about what may have in the past seemed mundane details could mean the difference between staying healthy and contracting the virus. Bari Weinberger, the author of the recent New Jersey Law Journal article speaking to the new normal in co-parenting post-Coronavirus, notes that establishing a Covid-19 Contract as an amendment to the standard custody arrangement will support in keeping clear procedures in effect. Weinberger also suggests creating an augmented Parenting Time Agreement to reflect changes due to Covid-19.
Covid-19 Contract
A Covid-19 Contract is an amendment to the custody arrangement that establishes some ground rules that both parents will follow to keep their children and themselves safe in this time of the pandemic. Basic inclusions are listed emergency procedures for what steps each parent will follow if anyone in the household begins to show symptoms of Covid-19. Additionally, the contract can include safety procedures that both parents will follow, such as standard procedures for washing hands and clothes upon entering the house, hygiene modifications for transport to and from school, etc. The Covid-19 Contract, according to the article, can be a finite agreement, labeled as applicable for the extent of the pandemic and no longer or labeled with contingencies determining its extent. For this reason, it is important to date the amendment and for each co-parent to sign it.
Amended Parenting Time Agreements
Parenting Time Agreements amended for the Covid-19 pandemic are slightly different from an addendum to the custody arrangement that constitutes the Covid-19 Contract. These are more specific to the routines that the family will undergo to provide consistency for the child. Additions to a Parenting Time Agreement to make it suitable for the pandemic time could include
revised schedules of how the child will split their time according to the custody arrangement between parents, including who will be responsible for providing transportation between locations;
how additional parent-child time will be spent if one parent is unable to spend the allocated amount of time with their children, such as video calls and nightly phone calls;
school work and virtual learning guidelines for each parent to follow, ensuring that consistency in the child's learning continues;
rules for the parents to follow regarding their own behavior, even when the child is not present, such as social distancing agreements and hygiene protocols;
rules for the child to follow in both homes, such as limits to screen time, when homework will be done, etc.
It can be stated that the amended Parenting Time Agreement will last for the duration of the Covid-19 pandemic, similar to the Covid-19 contract. If individual aspects to the augmented parenting time agreement will change as external circumstances change (i.e., when in-person schooling resumes), note this in each section of the agreement.
Consult a Passaic County New Jersey Law Firm Attorney Today
At The Montanari Law Group, our attorneys are committed to supporting our clients in Wayne, Paterson, Clifton, West Milford, Woodland Park, Little Falls, and Passaic County in all amendments and updates to agreements necessitated by the Covid-19 pandemic.
To schedule a virtual consultation with a member of our firm today regarding how your custody arrangement or Parenting Time Agreement can be shifted to support these times, please call (973) 233-4396 to schedule a free initial consultation with one of our knowledgeable attorneys today.