Parental Alienation: 10 Signs Your Ex May Be Turning Your Child Against You
Parental Alienation: What You Can Do to Fight It in New Jersey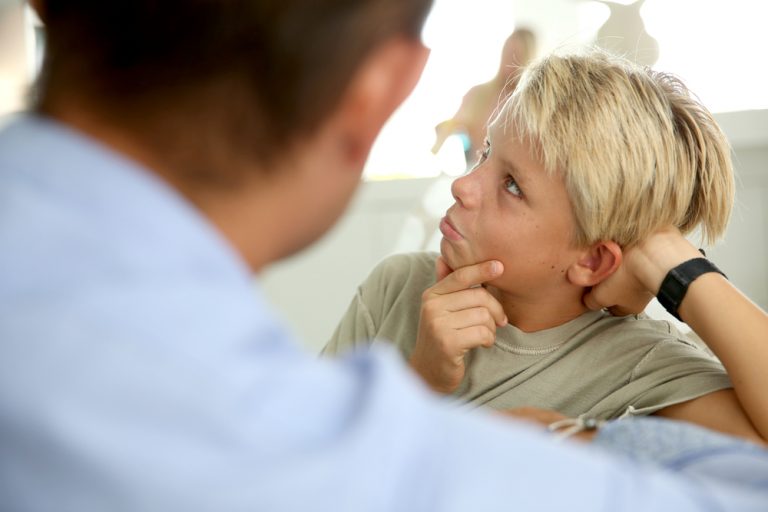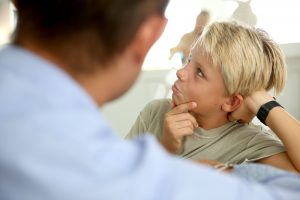 Child custody disputes, in addition to divorce, civil union dissolution, and child support matters, have the ability to bring out the worst in individuals. Such high-conflict situations can lead to significantly more contentious litigation, even among unmarried parents, who also struggle with one parent's attempts to turn a child against the other parent. A previous article referred to this psychological form of abuse as parental alienation.
During such difficult and stressful times, children can be very impressionable, and desperate parents may intentionally try to ensure that they retain their child's custody. In extreme circumstances, parents may attempt to get children to take their side by using suggestion, manipulation, or flat-out lies. It is not uncommon for a co-parent to make a child feel they are not safe with their other parent or that they are no longer loved or have been replaced by a new child or new family.
An unfortunate reality of many divorced parents, parental alienation can occur in such a significant way to prevent any normal interaction between the child and the other parent. When parents separate, it can be challenging for both parties. What is vital and widely agreed is that children are far better off maintaining a positive and healthy relationship with both parents. NJ Family Courts are working to address negative parental behavior as the emotional impact can be extremely detrimental to a child's well-being, and parents committing such actions may be penalized for child custody matters.
It is vitally important to take the right approach from the outset to help you achieve the arrangements you feel are best for your child. If you or a loved one has been the victim of parental alienation, call our office today for a free, confidential, and comprehensive consultation with one of our qualified and experienced child custody attorneys.
How Parental Alienation Can Destroy the Parent-Child Relationship
Within the context of family dynamics, parental alienation occurs when one parent discredits the other parent to a child or children the two share. Mild or severe accusations distort the child's perception of the alienated parent, regardless of how great their relationship was with that parent before.
Whether the statements are true or not, the parent-child relationship suffers. If one parent repeatedly bad-mouths the other parent, a child may eventually refuse to visit or talk to the co-parent if the opportunity arises.
The vulnerability of especially young children means they are often highly impressionable to believe what their parents tell them. Unfortunately, this form of parental abuse of their child's trust and manipulating their thoughts and feelings towards another parent has been proven to be extremely effective in turning a child against the alienated parent.
Children may then develop depression, anxiety, or other psychological issues in which they believe they are not loved and/or wanted by either parent, thus leading to a pattern of dysfunctional relationships in their adult years.
10 Signs Parental Alienation May Be Taking Place
Parents who engage in parental alienation can be subtle. They may even coerce their child with toys, vacations, and privileges, enabling them to manipulate the child to believe that one parent is good and their co-parent is bad. Such as when:
Your ex:
tells your children adult, inappropriate, or unnecessary details of your divorce
makes false allegations about domestic violence or physical/sexual abuse
bad-mouths you in front of your child
uses negative body language or facial expressions towards you in front of your child (i.e., angry face, head shaking, crossed arms, eye-rolling)
asks your child uncomfortable or inappropriate questions about your private life
prevents the child from visiting you, & breaks mandated custodial agreement
asks your child to choose one parent.
Your child:
is angry at you or says they hate you as a result of comments your ex made
feels guilty after spending time with you or refrains from saying they enjoyed themselves
suddenly is unwilling to be associated with you and formerly adored extended family members (i.e., grandparents, long-time friends)
Resolving parental alienation may mean seeking family therapy, as this issue often won't go away on its own. Also, if you believe your child is exhibiting any of the signs above, consult an experienced child custody attorney to let them know that you suspect parental alienation so that they can address your suspicions through legal avenues. This may mean using mediation to discuss your concerns about parental alienation with your co-parent. Although it is quite possible, they are unaware that they are alienating your child from you.
6 Ways To Support Your Children During a Divorce & Fight Parental Alienation
Although some kids may temporarily take sides during divorce litigation, they often still want a healthy relationship with the parent they are upset with.
Mental health experts offer the following tips to support divorcing parents & their children:
remind your child both parents love them,
listen to your child when they talk about their feelings,
let your child know it's ok to be sad, angry, or confused,
be honest when discussing the divorce, and be mindful of your child's age & maturity level,
maintain daily school routines and meal times, and
avoid badmouthing or sharing any negative feelings about your ex with your child.
PATERSON, NJ CHILD CUSTODY LAWYERS
The Montanari Law Group has extensive experience helping parents draft fair and reasonable child custody agreements during their divorce to ensure that your child will be able to form healthy sustained relationships and emotional attachments for life. Our family law attorney team is also skilled at supporting our clients across New Jersey, including towns like Paterson, Clifton, Little Falls, Wayne, Woodland Park, West Milford, and the greater Passaic County area parenting time and child custody mediation needs.
To schedule a free and confidential consultation to discuss your parental alienation experience and the appropriate next steps to take, please contact us online or through our Little Falls, NJ office at (973) 233-4396.