The Importance of Witness Credibility in Passaic County Family Law Cases
Child Custody Attorneys Discuss Witness Credibility When Serving Passaic County and Northern NJ Clients in Wayne, Clifton, Paterson, with offices in Woodland Park
It is common for a family law or divorce lawyer who wants to strengthen their case to introduce witnesses to testify on their client's behalf. However, before any attorney introduces the testimony of such witnesses as part of their child custody case, it is crucial that they determine if the potential witness is credible or not.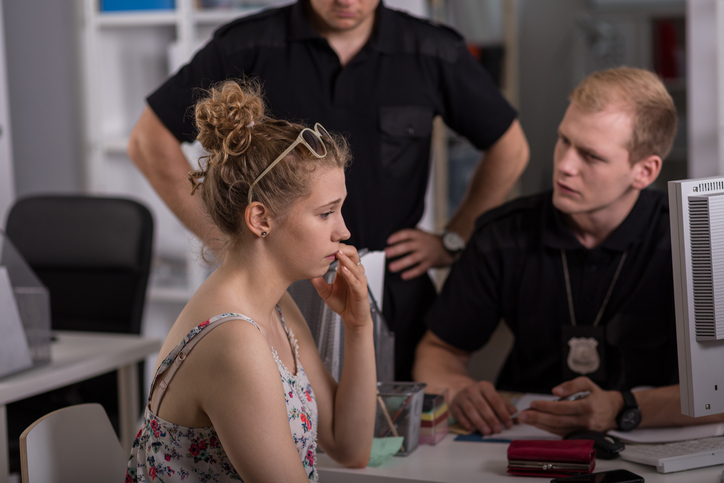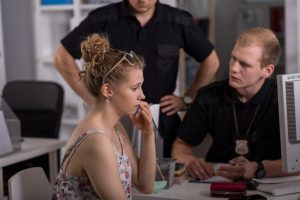 A witness with credibility is someone who is competent to give evidence due to their knowledge and experience with the issues involved. This may be someone who is very knowledgeable in a particular field, such as an expert in children's psychology. However, not all witnesses must be experts to be considered credible. Often family members are called to testify in matrimonial and custody cases, specifically children if they are of a suitable age, as a result of things they have witnessed or experienced as well as to express their feeling on a pertinent issue. It is vital to remember that when family members are called as witnesses the court will take extra caution to detect bias.
Factors Considered by a Jury During Witness Testimony
Witness testimony in court can be of the utmost importance if a witness is the only source of a critical piece of information or has the ability to refute a critical piece of information or evidence. One should note that even when there is physical evidence, witnesses are the storytellers who can explain the evidence and create a coherent narrative that convinces a jury. Juries often place a high value on eyewitness testimony even in the face of other evidence.
A Jury may consider many different factors when deciding whether or not to they believe witnesses' testimony, including:
Does the witness have a personal or financial interest in the case? In short, do they have a reason to lie or misrepresent facts?
Has anyone offered them anything in return for their testimony, thus creating a conflict of interest?
Is the witness biased either for or against either party?
Is the testimony given clear, consistent, and convincing?
Is their other evidence that supports or contradicts what the witness has testified to?
Does the witness have a reputation for telling the truth?
Was there anything that could have hindered the witnesses' ability to see or hear the events they are testifying about including visual or hearing impairments as well as if they were under the influence of drugs or alcohol at the time?
Do the witnesses' appearance and demeanor support their credibility and if they appear uncertain or sure of their testimony?
Given the importance that a witness' testimony can have on your case, it is crucial that your attorney choose the most credible witnesses to support your case.
How To Promote Credibility When Testifying In Court
Anyone who acts as a witness in any court proceeding can either increase or decrease their credibility with the court based on a few simple actions. These always include:
Dressing correctly and appropriately. This means coming to court clean, well-groomed, and conservatively dressed.
Being sure your behavior is serious and respectful. A court is a place of serious and life-changing events. It must always be given the respect it deserves.
Telling the truth. Your job as a witness is to relate facts, not your opinion or an exaggeration. It is important to listen to each question carefully and respond clearly and fully. If you need clarification, ask for it.
Remaining calm. Losing your temper on the stand can deal a blow to your credibility. You must show respect for everyone in the courtroom, even if you have strong feelings about the case.
Modifying your statement, if needed. It is common to misspeak on occasion. If you believe that your statement did not accurately reflect what happened, correct it as soon as possible.
Remember that etiquette extends beyond the testimony. After you are excused, avoid saying anything about your time on the stand until after the case is resolved.
The selection and presentation of witnesses to support your case are one of the most crucial jobs your attorney will need to perform. It is crucial that you have an experienced and skilled attorney as your advocate in order to present the strongest possible case.
Contact a Wayne New Jersey Family Law Attorney Today
It is extremely important that if you or a loved one intend to ask a family member to testify on your behalf in family law related issues to keep in mind whether or not the judge will perceive the testimony as credible. To discuss this matter further, please do not hesitate to contact our experienced attorneys at The Montanari Law Group. 
Call us at (973) 233-4396 or contact us online through our website to fill out an application, and we would be happy to schedule a consultation at our Little Falls office.