Final Restraining Orders and Post Trial Implications in New Jersey
Restraining Order Attorneys Serving Clients in Passaic County and Northern NJ with offices in Little Falls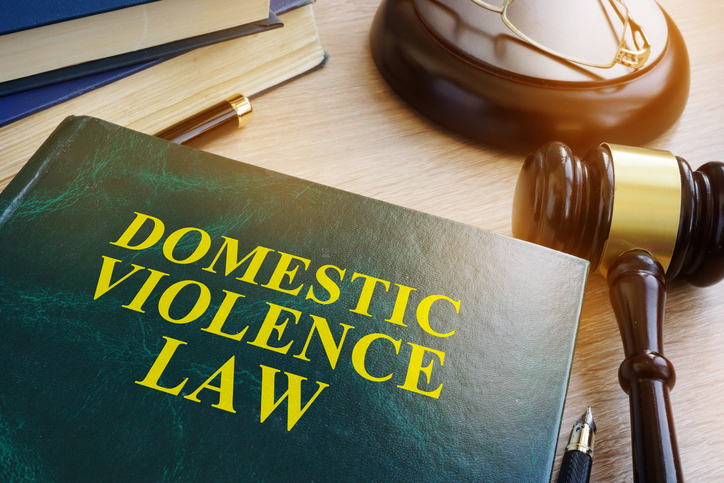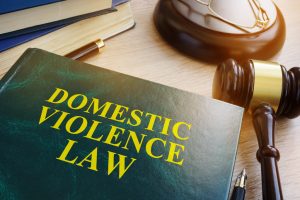 Anyone entering into a trial for a final restraining order can be understandably nervous. The events leading up to this day are always stressful and not knowing what to expect can make this event even more so.
For a temporary restraining order (TRO) to become a final, permanent restraining order (PRO), the plaintiff has to prevail at a final restraining order trial. This means that the plaintiff must prove in court, by a preponderance of the evidence, that a predicate act of domestic violence occurred and that future protection is needed. The preponderance of the evidence standard means showing that "more likely than not" or, commonly described as 51%, that the plaintiff has proven past violence and future danger.
If you or a loved one are facing a final restraining order, we understand that your rights and your future are at stake. The attorneys at The Montanari Law Group, have years of experience handling domestic violence and restraining order cases in Paterson, Wayne, Clifton, and across Passaic County, NJ. Give us a call at (973) 233-4396 or contact us online to schedule an appointment at our Woodland Park office.
The Final Restraining Order Trial Procedure
Whether your trial will be held in an open court or in a closed session will completely depend on the preference of the judge. However, you are typically permitted to have persons in court to support you. Often the judge will need to confirm that these individuals are not fact witnesses, meaning someone, that you intend to make a statement to the court regarding a specific issue or event. It is always recommended to check with the Sheriff's office before assuming you will be permitted to allow any persons to accompany you into the courtroom other than your attorney.
Plaintiff Presents their Facts and Witnesses First
The trial may last one day or could take multiple court appearances spanning over the course of months. At the start of the trial, the person seeking the temporary restraining order (TRO) will be referred to as the plaintiff whereas the person accused of committing an act of domestic violence will be referred to as the defendant. Though both parties will be allowed an opportunity to provide both testimony and evidence, the plaintiff will present their facts and their side of the story first. The accused perpetrator does have a right to be present for the trial.
Defendant Can Question Witnesses, Ask Questions About Allegations and Evidence, and Present Counter-Evidence and Witnesses
At the conclusion of testimony and presentation of evidence by the plaintiff, the defendant's attorney will have an opportunity to ask questions about their allegations as well as present direct questions to all of their witnesses. Furthermore, the defendant will be allowed to present counter-evidence and witnesses.
Requesting the Testimony of Police Officers Involved
It is important to know that both the plaintiff and defendant are permitted to request the testimony of a police officer(s) if they were involved either in the predicate act, the recent allegation that caused the TRO to be issued, or have knowledge of the alleged history of abuse. However, it is the responsibility of the party that calls them to ensure that proper subpoenas are issued to ensure the appearance of law enforcement officers.
Closing Statement From Plaintiff and Defendant
When the defendant has finished presenting all of their witnesses and evidence they will be given an opportunity to make a closing statement on why a FRO should be denied. After that, the plaintiff will be given an opportunity to make a closing statement on why a FRO is necessary for their on-going protection.
Judge Decides on Final Restraining Order
At the conclusion of all witness testimony and presentation of evidence, the judge will make a decision as to whether a FRO is necessary to protect the plaintiff from future acts of domestic violence by the defendant and, if necessary, will set the appropriate conditions and restrictions on the defendant.
The Importance of Experienced Representation in a FRO Trial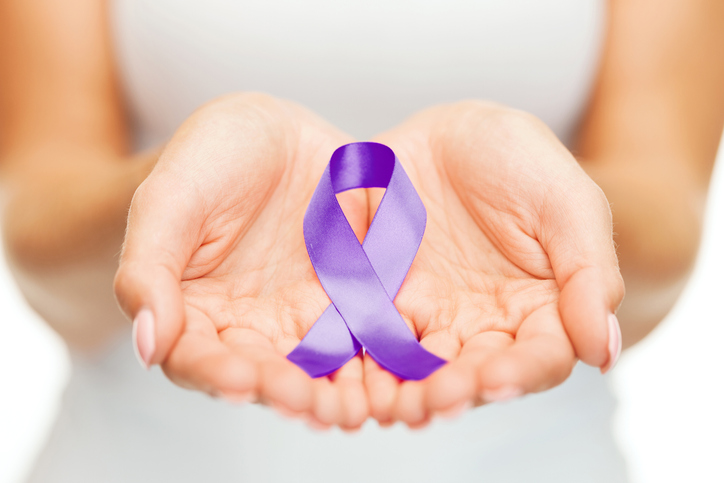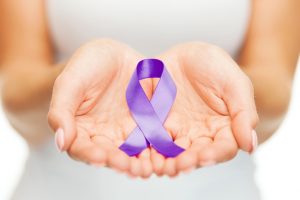 As a plaintiff, it is critically important to seek the legal advice of an experienced attorney in order to ensure that the TRO does not need to be amended to include more specific information or additional incidents. This will ensure that the plaintiff is able to present the strongest case for a restraining order possible. However, it is just as important for the defendant to obtain the advice and representation of counsel to ensure that all of the appropriate evidence to disprove the allegations of domestic violence is effectively presented.
An all too common mistake that many make is to choose to represent themselves in a FRO trial. However, should you chose to represent yourself, you will still be responsible for complying with the New Jersey Rules of Evidence and Procedure just as any attorney would be. This means that you will be responsible for ensuring that all of your evidence is provided to the court in the correct format and is appropriately introduced, marked, and moved in addition to ensuring that a proper foundation is provided. Failure to meet these criteria can mean that the Judge decides not to consider that evidence or testimony.
Contact a Passaic County Restraining Order Attorney Today
At the law offices of The Montanari Law Group, our law professionals are familiar with courtroom proceedings, defenses, and strategies associated with DV and Restraining Order proceedings. We have helped protect the rights and future of many clients in Woodland Park, Wayne, Paterson and across Passaic County and Northern, NJ. Understanding when and how to object to irrelevant evidence, hearsay, and improper character evidence is an integral part of your defense, and having an attorney on your side who is familiar with the law and can identify these circumstances is crucial.
To speak with one of our family law attorneys regarding your case today, contact us online or through our Little Falls offices at (973) 233-4396.