Three Passaic County Men Charged with Armed Kidnapping of Teen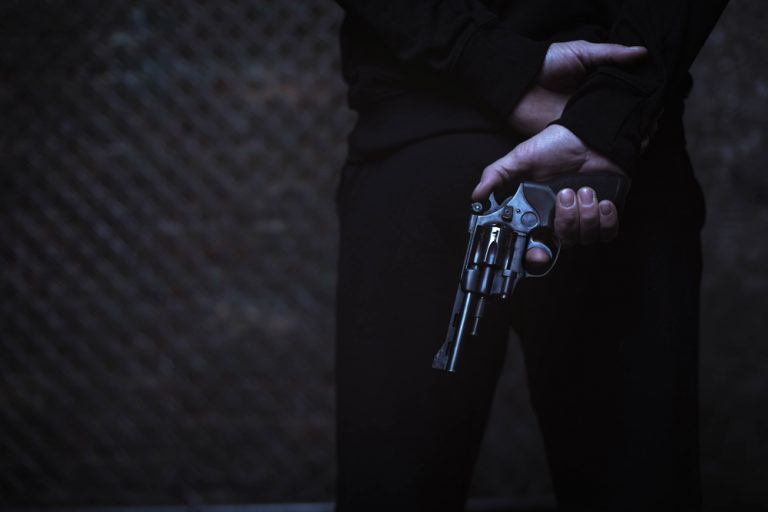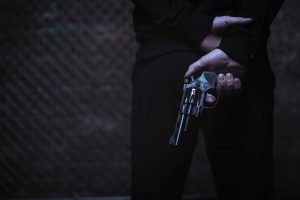 A 17-year-old from the Borough of Butler suffered injuries after being held at gunpoint on Saturday evening. Three men: Fransisco Rodriguez – 25, David Rivera Jr. – 19, and Kevin Alarcon-Marmol – 22, were pulled over around 10 p.m. on Saturday when Bloomingdale police observed them speeding down the Hamburg Turnpike. They were found to be in possession of marijuana, drug paraphernalia, a semi-automatic handgun, and a stolen cell phone belonging to the kidnapped teenager.
Allegedly, the three men had kidnapped the teen earlier in the evening, forcing them into the car at gunpoint before stealing his cell phone. The teen did suffer injuries, but was released without being seriously harmed. In this case, what charges can the three accused men expect to see?
Passaic County Criminal Defense Lawyers Discuss Charges
These three men have been charged with kidnapping, two counts of aggravated assault, possession with intent to distribute, possession of drug paraphernalia, weapons possession, theft, and robbery. A fourth individual has been arrested and is being held as juvenile.
Kidnapping – holding another individual at gunpoint and forcing them into a vehicle can be considered kidnapping. As the victim of kidnapping was injured, this may be considered a first-degree kidnapping, which carries a maximum sentence of 25 years to life in prison.
Robbery – Robbery is a theft (in this case, of the cell phone) with also entails acts of violence or threats of violence against the victim. As we know, the cell phone was stolen and the victim sustained minor injuries and was held at gunpoint. First-degree robbery may be charged since there was the use of a deadly weapon, with the potential to be downgraded to second degree. The maximum prison sentence for first-degree robbery is 20 years in state prison.
Possession of Marijuana with Intent to Distribute – we do not know the amount of marijuana found in the car, which will ultimately dictate the degree of the charges. Sentences can range from 18 months to 20 years in prison.
Unlawful Possession of a Handgun – as the weapon was reported stolen, we can assume it was not being carried with a legal permit. Second degree unlawful possession of handgun charges can lead to ten (10) years in prison
Paterson Violent Crimes Defense Attorneys Offer Legal Counsel
Amongst the litany of serious charges being filed against these offenders, the most damaging charge is potential first-degree kidnapping. In order to have that charge downgraded, a criminal defense attorney would need to show that:
The victim was released without being harmed
The victim was released in a safe location
The victim was released before the offenders were apprehended by law enforcement
We know that the victim was released before law enforcement arrived on the scene. We do not know about the details of where and how he or she was released or the extent of his alleged injuries. A good defense would aim to show that the victim was not seriously harmed and was released by the offenders willingly and in a safe location. To start, this would reduce the kidnapping charges to second degree and remove the threat of life in prison.
Our Paterson criminal defense attorneys would need to examine additional details of these events to develop individual defense strategies for each alleged crime. With such serious felony charges, the lives of these young men could be ruined forever without experienced legal counsel in their corner.
Contact Our Woodland Park Criminal Defense Attorneys Today
At The Law Office of The Montanari Law Group, our experienced criminal defense attorneys understand the consequences of multiple felony convictions. Not only are these young men facing up to life in prison, but they are also facing charges which carry a mandatory minimum sentence of 85% prison time without the possibility of parole. We believe in treating those charged with violent crimes with the respect and compassion we would expect to receive in such a difficult time.
Lean on the experience we have built through serving New Jersey clients in towns like Woodland Park, Paterson, Clifton, Wayne, Little Falls, West Milford, and the greater Passaic County region. If you or a loved one has been charged with a crime in New Jersey, contact us online or through our  Little Falls offices by calling (973) 233-4396 today for a free and confidential consultation with a member of our legal team.