Working with a Co-Parent after Divorce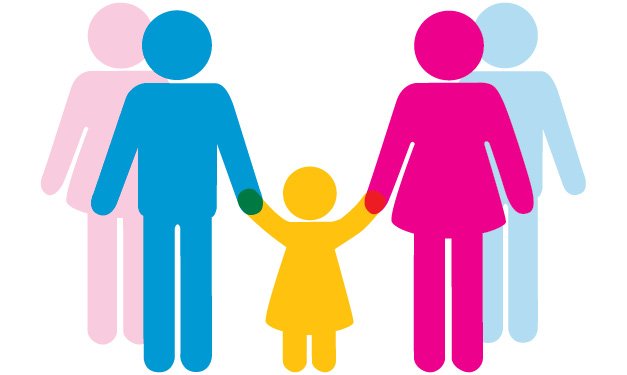 Any time two adults divorce, they are ending their legal and financial relationship with one another. However, if those same parties have children together they will enter into a new type of relationship, that of "co-parents".
The process of developing this new type of relationship isn't always the easiest, but if you and your former spouse can find ways to work together as co-parents, it will greatly benefit the healthy growth and development of your children.
Here are a few tips for how to create your new co-parenting relationship, and how to navigate the often complex and difficult nature of such a relationship.
"Create a Parenting-Plan"
Passaic County, NJ Family Law and Divorce Attorneys
One of the first steps you and your former partner can take towards developing a successful co-parenting relationship after a Passaic County divorce is to create a "parenting plan". The idea behind a parenting plan is to clearly define which parents are responsible for the various aspects of their children's lives.
For example, which parent will decide which issues? When will the co-parents work together to make these decisions? How exactly does each parent expect these issues and decisions to be communicated to them, and when?
By having a plan for how you will communicate with each other, how decisions will be reached, and how when each parent is expected to take action in certain scenarios, you and your co-parent can avoid the many complications that can arise from simple miscommunications, and have a much better understanding of your individual roles and responsibilities towards each other, and your children.
"Express Your Issues Privately to Your Co-Parent"
Woodland Park, NJ Divorce Lawyers
It is almost uniformly agreed upon by child psychology specialists that disagreements between parents should be kept private without involving the children, regardless of whether or not those parents are married or divorced. However, when it comes to divorced parents, this is even more important.
It is extremely important that you do not undermine the parental authority of your co-parent, or cause your children to feel conflicted over which parent's advice or rules to follow. While you almost certainly will never 100% agree with your co-parent on every issue that comes up, it is important that you discuss these disagreements in private with your co-parent, without involving your children.
"Compromise is Key"
Wayne, NJ Child Custody Attorneys
The success of any co-parenting relationship often depends on the co-parents being able to compromise with one another. Even though you and your co-parent may not have been able to resolve your differences when you were married, now that you no longer have many of those marital obligations to your former spouse, it may be the case that it is much easier for both of you to reach these necessary co-parenting compromises.
Try to keep an open mind, and remember that both you and your co-parent each has the individual right to raise your children as you see fit. While you may not always agree with every decision your co-parent makes, and they with yours, try to find a balance between maintaining consistent rules and policies for your children, and allowing each parent to make individual decisions.
"Develop and Maintain a Support Network"
Clifton, NJ Divorce Mediation Attorneys
While having a network of close friends or family members who you can rely upon for emotional support and guidance in difficult situations is important for anyone, it is even more so for a co-parent. Many times, by just discussing whatever issue you may be currently facing regarding your co-parenting relationship with your support network can open your eyes to different ways of looking at the situation, or even potential solutions to your situation itself.
Your support network can also help you remain objective in moments when it may not be very easy to do so, and this objectivity can help you resolve whatever issue you are facing with your co-parent in a much healthier manner.
"Clean Your Legal Slate"
Passaic County Post-Divorce and Family Law Appeals Attorneys
Finally, if there are any outstanding legal issues between you and your co-parent, it is critical that you resolve them as quickly as possible in order to move-forward, and begin a successful co-parenting relationship. Post-divorce modifications or pending family law appeals can harm your working relationship with your co-parent, so if any of these issues exist in your case it is important that you work with a Passaic County Post-Divorce and Appeals attorney as quickly as possible in order to get a "blank slate".
Contact Our Passaic County Family Law Firm Today
At The Law Office of The Montanari Law Group, our family law attorneys have extensive experience working with clients to set the building blocks for successful legal and parental futures by fairly resolving their divorce, and the related issues of child custody, child support, alimony, and marital asset division in towns across Passaic County, including Woodland Park, Clifton, Wayne, and West Milford.
Whether you are going through a divorce, or are in need of legal representation during a post-divorce modification or family law appeal, our firm is prepared to listen closely to your unique needs and concerns, keep you highly informed and involved throughout the legal process, and work towards finding a resolution which takes into account these same needs and concerns, and protects you and your family's legal, parental, and financial future.
To speak with our family law team today in a free and confidential consultation regarding your divorce or any family law issue you may be facing, please contact us online, or through our Little Falls, NJ office at (973) 233-4396.