School Districts Face Lawsuits as Insurance Providers Don't Cover Covid-19
This means that any legal responses from parents or teachers to Covid-19 contraction would require that the district itself pay for legal fees out-of-pocket.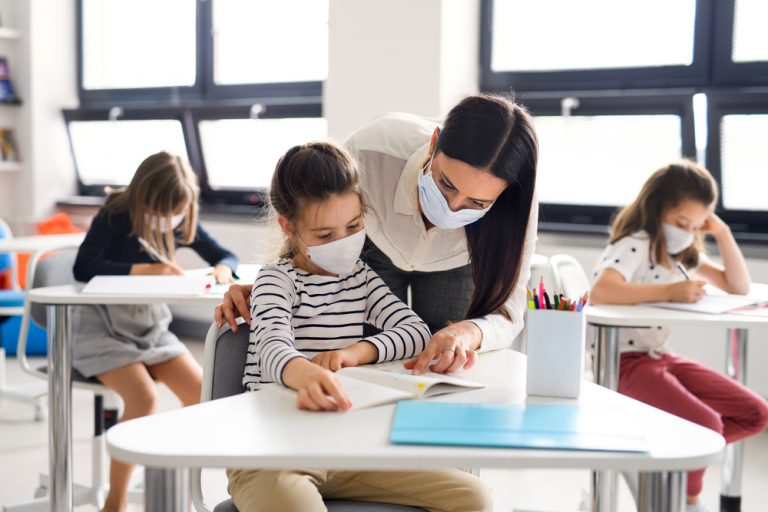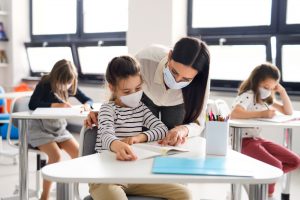 As school districts around the country grapple with how to handle students' return to the classroom after the devastating Covid-19 global pandemic, they face an additional risk: many insurance companies that work with school districts to provide their general liability insurance are not including Covid-19-related claims in their coverage.
Given that school districts are already strapped for financial resources, adverse effects from sending students back to school amid the Coronavirus resurgences could mean bankruptcy for many school districts. To prevent this from happening, school districts around the country are taking extra measures to decrease risk. These risk management measures are being developed along with continued talks among the governing boards of school districts regarding whether the risks assumed by resuming in-person learning outweigh the risks, particularly along the lines of liability in the age of Coronavirus. Read on to learn more about how school districts are preparing to reopen schools and some things to know about the liability assumed by schools and how they are handling it.
The 'Standard of Care' Clause
One of the most troubling aspects of the country's response to the Covid-19 pandemic, from healthcare institutions to schools, is that as new information is gleaned about the nature of the virus and its development, the 'standard of care' expected for public institutions to keep their communities safe is shifting. School districts must follow and document strict protocols designed to keep students, staff, and families safe. However, because of the rapidly developing information, schools' standard of care to maintain hygiene and safety is constantly changing. This proves a problem for districts in the case that a lawsuit is filed against them for neglect or failure to maintain the standard of care necessary to keep their stakeholders safe. By the time a lawsuit has reached a jury, the standard of care may have been updated to include much stricter measures, rendering the defendant having to prove that they did follow the safety protocols outlined by the Centers for Disease Control and Prevention during the time the lawsuit was filed. Schools and school districts combat this by keeping detailed documentation of the procedures they are undertaking to maintain student and staff safety as schools reopen.
Lengthy Court Procedure Regarding Coronavirus Claims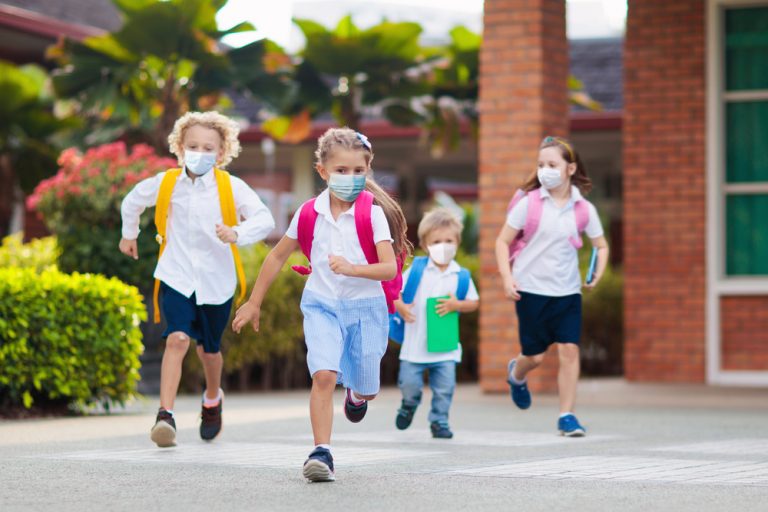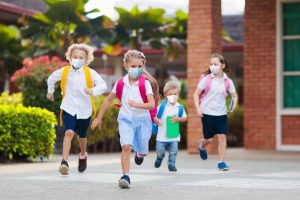 Another similar risk faced by school districts whose general liability insurance does not cover Coronavirus claims is that, while it is difficult for a suing party to prove that the child or staff member contracted Covid-19 at the school and not elsewhere, the process of reaching such a conclusion may be extensive. A suing party must prove negligence, or in some cases – depending on a district's liability coverage – active negligence or action directly contrary to the children and others' safety and best interests. Proving such an allegation is often difficult, and even more so in a pandemic, when the strains are quickly shifting, and the best practices are still being nailed down and practiced in multiple varieties worldwide. As such, a lawsuit against a school district claiming negligence leading to Coronavirus risk will likely be a lengthy one. In the absence of insurance coverage, the district will be responsible for all legal fees and the potentially drawn-out process of defending against negligence and other related claims.
What School Districts Can Do to Prevent Claims
There is no sweeping liability coverage, including Coronavirus protections that are yet on the market. Such an emergence will require some observation of how widespread opening of schools leads to – or doesn't lead to – further Covid-19 outbreaks. As long as schools and districts follow strict safety protocols and are documenting those practices, they can build a strong defense for their meeting the 'standard of safety' as it currently exists. The Centers for Disease Control and local Health Departments are constantly updating standards of safety, so as long as a district is vigilant about staying up-to-date on recent protections and protocols and is also remaining abreast of coming liability insurance coverages that are coming on the market for district protection, they will hopefully manage this new era of education without bankruptcy-risking legal issues.
Get in Touch with an Experienced Group of Attorneys for more information.
At The Montanari Law Group, our team of attorneys is experienced in providing our clients Clifton, West Milford, Woodland Park, Little Falls, and Passaic County with the legal support they deserve in cases of Covid-19 contracted in public institutions.
Our unique approach focuses on ensuring our client's rights and safety are protected.
To schedule a consultation with a team member today regarding your case, please call 973-233-4396 or toll-free at 888-877-7985 for a free initial consultation.