New Jersey to resume jury trials as the Covid-19 pandemic continues
The time has come for New Jersey to move toward a post-Coronavirus framework of operation.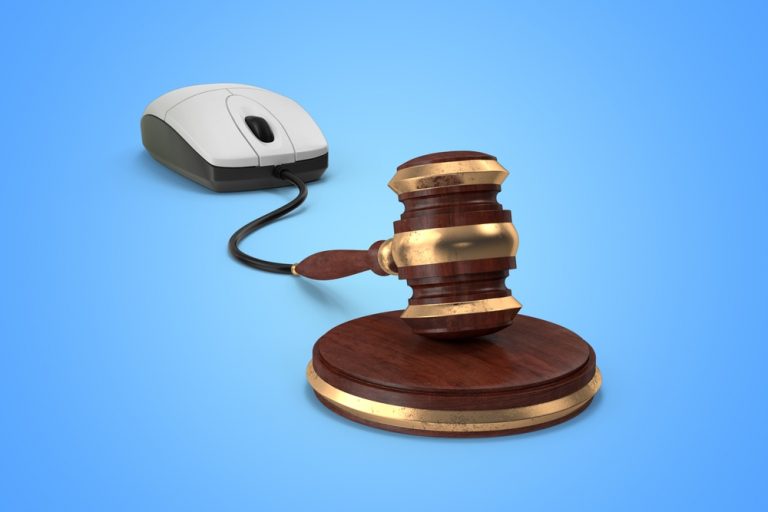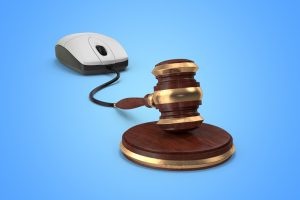 The Covid-19 pandemic has wrought havoc on many of the systems that New Jersey's residents rely on to safely and effectively navigate their personal and professional lives. The surge in illnesses and deaths caused by the Coronavirus has left many feeling unrepresented by the systems that are in place to serve them and the justice they deserve. Because so many government agencies have conducted operations in-person, safely carrying forth their duties has not been possible.
The time has come for New Jersey to move toward a post-Coronavirus framework of operation – a new normal – and the state's courtrooms are some of the first to begin to roll out new methods of serving New Jersey citizens while still maintaining social distancing and safety hygiene measures.
The state has announced that it will resume jury trials as soon as September. Most jury selection will occur online, and when jurors are gathered, they will be separated by plexiglass. In some cases, multiple courtrooms will be used to allow for proper social distancing measures to be maintained. According to the New Jersey Judiciary Court System, juror summons will be sent by mail beginning in July. The first counties to test the post-COVID-19 jury trial will be the jurisdictions of Bergen and Atlantic/Cape May vicinages.
Due to the Covid-19 crisis, thousands of defendants have had to await the return of trial court operations in county jails. According to a representative of the Administrative Office of the Courts, nearly 4,700 defendants are awaiting the opportunity to defend themselves in the court of law. In addition to criminal trials, many civil cases await trial in an in-person or virtual setting.
Since the coronavirus outbreak in March, cases that await going to trial have been building, with an overstrained judicial system unable to meet the demand with its limited resources when paired with state- and locally-mandated stay at home orders and social distancing guidelines. Though thousands of cases have been conducted online, such a setup is not possible for many types of hearings, including plea, sentencing, and detention hearings – all of which require by law that a defendant has the opportunity to go before their accuser to question them.
The post-COVID-19 trial court in New Jersey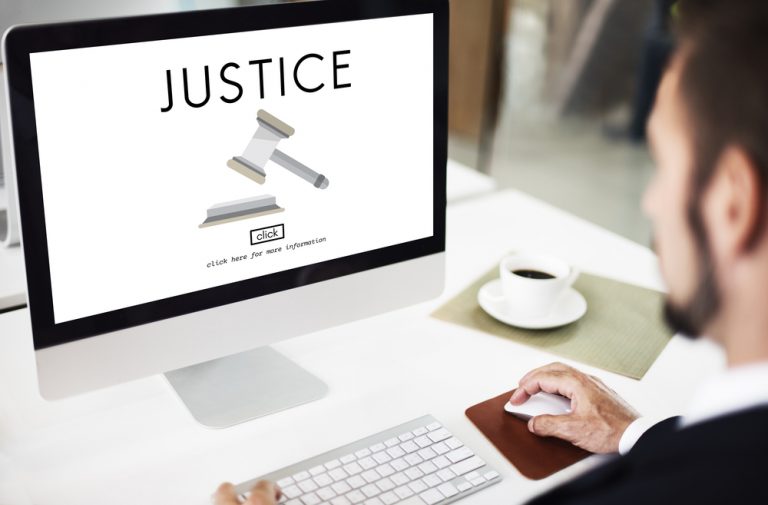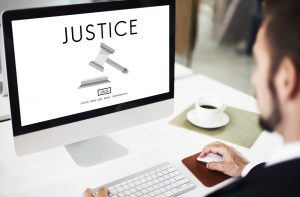 To comply with this essential tenet of the justice system, the post-COVID-19 trial court in New Jersey may look like a multi-faceted operation. In addition to the jury being screened remotely, only select participants in the trial will be in the courtroom at the time of jury selection, including the judge, attorneys, and the defendant. Final jury questioning and selection will take place in person, but only a few people at a time will be in the courtroom.
One clear barrier to this remote and limited in-person jury selection approach is that many New Jersey residents who will be called for jury duty do not have access to the technology required to participate in the remote selection. To address this, the court system has purchased 2,000 computers for distribution to New Jersey court systems. The $600,000 investment in the technology and up to $200,000 in-network costs for the internet required to run it are certain investments but necessary to attain equity of access to resources for all summoned to jury duty as the trial courts reopen.
As noted, once selected, the jury members will be separated by plexiglass and abide by social distancing measures during the trial. In smaller courtrooms, additional space outside of the courtroom will be arranged to view the proceedings by the live video feed. This will affect the rapidity at which local courts can address their backlog of cases because courthouses with only a few courtrooms may be filled to near capacity to service one case at a time. This slow return to the functioning of jury trials is a price the New Jersey court system is willing to pay to ensure that all involved in the delivery of justice are physically safe during the process.
However, some have concerns about the integrity of the constitutional rights afforded to a defendant in a jury trial if members of the jury are not physically present in the room. Criminal defense lawyers and prosecutors alike note that much information can be gleaned by sensing one's non-verbal body language and other subtle cues – whether that person is on the stand or sitting elsewhere in the courtroom.
The road to reopening will be a long one, but the New Jersey court system is committed to ensuring that justice is served for its 4,700 defendants currently awaiting trial.
Get in touch with our Little Falls office for a Virtual Consultation.
At The Montanari Law Group, our criminal defense attorneys' team supports clients in Passaic County communities, including Wayne, Paterson, Clifton, Little Falls, Woodland Park, West Milford, and Northern New Jersey, in all ensuring that they receive justice.
To schedule a confidential consultation with a member of our firm today to discuss your case, please fill out our online form or call our Little Falls office at (973) 233-4396 today for a confidential consultation.