Equal Protection and Due Process Attorneys Passaic County NJ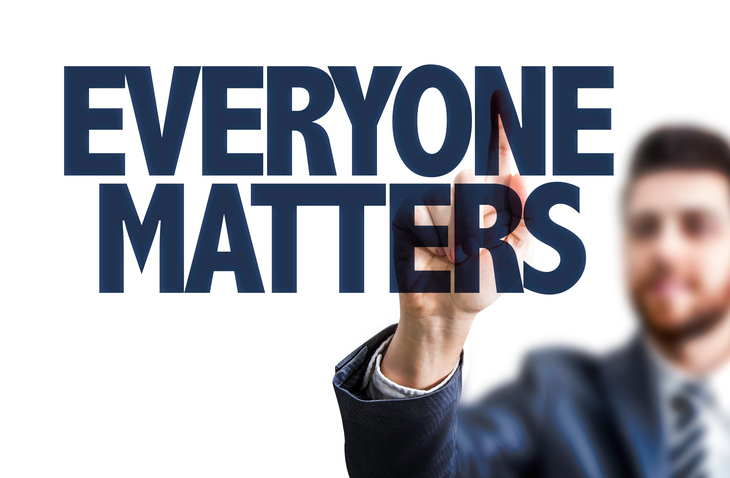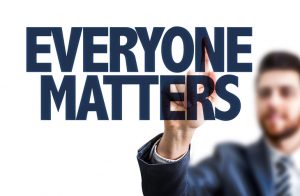 Everyone has rights to fair representation under the law. At The Montanari Law Group, LLC 973-233-4396 we're dedicated to advocating for and protecting the rights of our clients no matter the circumstance or the area of law. We have counsel dedicated to family law, criminal defense, personal injury, and employment law serving clients across Passaic County in Paterson, Wayne, Clifton, Little Falls, Woodland Park, West Milford, and the surrounding area.
We are living in a time of deep mistrust and divided opinions regarding race relations, immigrants and minority citizens. Often situations are contributing to an increase in personal insecurity, fear and mistrust between law enforcement and the people in the same communities they serve. In this atmosphere, it is helpful to know your rights in the U.S.
In this article we will encourage an optimistic, good faith attitude while also providing a review of the rights that we all share, including the rights to equal protection, due process and to be informed in your own language.
Passaic County Lawyers Defend Your Rights
Law enforcement is intended to be fair and just, with all laws applying to everyone equally. It is important to make sure that your righthand civil liberties are protected during any engagement with authorities. The lawyers at The Montanari Law Group will listen, study your situation and explain the best course of action based on the facts.
The Bill of Rights of the 14th Amendment to the Constitution of the United States guarantees the rights of every person. It doesn't matter if the person is in the U.S. legally or illegally, what language he/she speaks, the color of their skin, age or religion.  He/she still has rights. Once people (of all ages) are here, they are absolutely entitled to constitutional protections.
Equal Protection & Due Process Woodland Park Attorneys
In every state in the U.S., every person, regardless of age, religion, race, gender or legal status is entitled to due process and equal protection of the laws. These concepts and rights are foundational to our system of justice and liberty.
Equal Protection Attorneys Wayne NJ
Foundational to every law in New Jersey and elsewhere in the United States is "Equal Protection". There are two parts to this which is what makes the U.S. justice system work. On one side, it assures that laws will not give preferential treatment to some people while jeopardizing the freedoms of others. That's the equal application part.  It is the promise that each of us will be guaranteed the same rights, privileges, and protections. For example, anyone with a driver's license can drive on public roads and highways.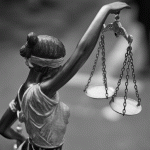 Whatever his status under the immigration laws, an alien is surely a 'person' . . . Aliens, even aliens whose presence in this country is unlawful, have long been recognized as 'persons' guaranteed due process of law by the Fifth and Fourteenth Amendments.
On the other side, the implication and expectation is that all of us are responsible to follow and obey the laws. That's the responsibility part that we all share. For example, every driver on the road must drive on the correct side of the road and obey the speed limit, regardless of how good a driver they believe they are or how urgent their arrival at a destination might be. We aren't allowed to put other people at risk or in harm's way.
Adherence to both parts creates a big bond of trust between law enforcement and the communities they serve. Essentially, equal protection in Passaic County Communities such as Woodland Park, Wayne, Paterson and across New Jersey means that the same rights, privileges, and protections are guaranteed to all human beings.
Due Process Lawyers Paterson NJ
Due process deals with the administration of justice: how laws are interpreted or law enforcement is applied. It intends to safeguard people in their communities from inconsistent or random denial of life, liberty, or property. It applies in every circumstance, whether it is during a traffic stop, in a deportation hearing or at a criminal court proceeding. Due process is the transparent application of justice that ensures our freedoms and protects every person within U.S. borders against any violation of rights, including any form of discrimination.
Legal Instructions Communicated In Language YOU Can Understand
But what happens if you or someone you know does not speak English?
Regardless of what language you speak, New Jersey law says that every person has the right to have their legal instructions communicated to them in a language which they can understand. Since at least 2010, New Jersey provides properly translated versions of the standard statement—in both written and audio form—in the nine foreign languages: Arabic, Chinese (Mandarin), French, Japanese, Korean, Polish, Portuguese, Russian, and Spanish.
In New Jersey, we recognize that being told something in a language you do not understand is the same as not being told at all (which is a violation of your rights). A word of caution: Don't play games. Defendants who claim that they do not speak or understand English may have to demonstrate this to the court.
Contact the Woodland Park Attorneys Today for a Free Initial Consultation
If you or someone you care about are arrested in New Jersey, consult with the law firm of The Montanari Law Group. You will be guided by qualified NJ defense attorneys who will evaluate all the defenses available. Contact The Montanari Law Group in Jersey Shore for an initial free consultation today and get clarification about your circumstances. Get the benefit of our extensive legal experience working for you.
If it seems like the application or the process of law enforcement has been unfair, discriminatory or resulted in mistreatment to you or a family member; Contact The Montanari Law Group at 973-233-4396 for guidance and representation.