Winter Slip and Fall Accidents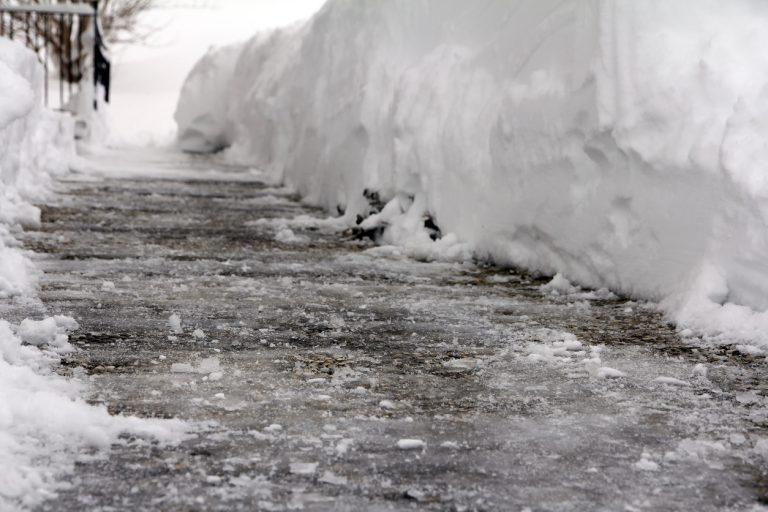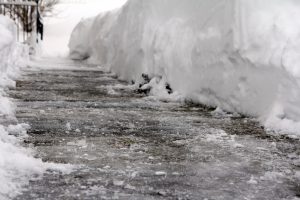 New Jersey winters can at times be beautiful, but they can also lead to dangerous situations for pedestrians and drivers alike. In fact, according to the United States Bureau of Labor Statistics, there were 1,920 reported cases of occupational injuries resulting from slip and falls on snow, ice, or sleet in 2014. That figure does not include the thousands of additional injuries suffered by New Jerseyans who were not on the job. If you have been injured as a result of dangerous wintery conditions on another party's property, you may be entitled for financial compensation.
The personal injury attorneys of The Montanari Law Group are here to help. Call our office today for a free and confidential consultation regarding your slip and fall accident, your injuries, and your potential personal injury claim.
How to Avoid Slip and Fall Accidents on Icy Terrain in Passaic County, NJ
The best way to stay safe this winter is to be prepared. Here are a few simple ways to navigate icy walkways:
Get gear to combat ice and snow – for your own driveway, walkways, and stairs, having a proper snow shovel and plenty of salt is the best way to keep these surfaces dry and safe. For larger surfaces, some of our clients also use snow blowers
Secure railings – particularly for outdoor steps, railings help keep us from slipping by providing something to grab on to in icy conditions. Check that your railing are in good shape before you need them
Walk slowly – simple, but effective advice is to just take is slow. Running or taking long steps make slippery conditions much more dangerous
Keep your hands free – avoid walking with your hands in your pockets, with hands full of groceries, or with large bags and luggage. Take an extra trip and leave at least one hand free at all times to protect yourself in case of a fall
Paterson Personal Injury Attorneys: First Steps After a Slip and Fall Injury
Even if you follow the advice laid out above, slip and fall accidents do happen. In order to protect your legal rights and ensure you are being cared for, our Paterson personal injury attorneys give all of our clients the same guidance when injured in an accident.
Seeing your doctor as soon as possible after an accident is vital. Your first priority should be to get necessary medical treatment and to get well. However, this step is also an essential part of the personal claims process. By getting an official diagnosis, you have proof that your injuries existed on that date. The sooner you are able to receive this diagnosis, the stronger the connection back to your injurious accident.
Another important consideration after suffering a slip and fall injury is to not sign anything from your insurance company yet. From the perspective of insurance providers, settling your claim as cheaply and quickly as possible is the primary goal. Many times they will offer low ball offers to prey on desperate victims. Before signing, understand that you are almost certainly leaving money on the table and may also be waiving other legal rights.
Secure the services of an experienced personal injury firm. The only way to truly protect your legal rights and seek full and fair compensation for your injuries is to work with a qualified and experienced personal injury attorney. Good attorneys will not only work to secure your family's financial future, but they will also handle the nuts and bolts of the legal process.
Contact our Woodland Park Slip and Fall Personal Injury Claims Lawyers Today
At The Law Office of The Montanari Law Group, our experienced personal injury lawyers take pride in serving those who have been injured in all types of avoidable accidents in our local New Jersey communities including Clifton, Paterson, Woodland Park, Wayne, West Milford, Little Falls, and the greater Passaic County area. We believe in keeping our clients informed and involved throughout the legal process, helping them to set realistic expectations, and eventually come to a settlement or verdict which allows their family to recover what they need and deserve.
Contact us online or give us a call at our Little Falls offices by dialing (973) 233-4396 today for a free and confidential consultation regarding your injurious accident caused by dangerous winter conditions.